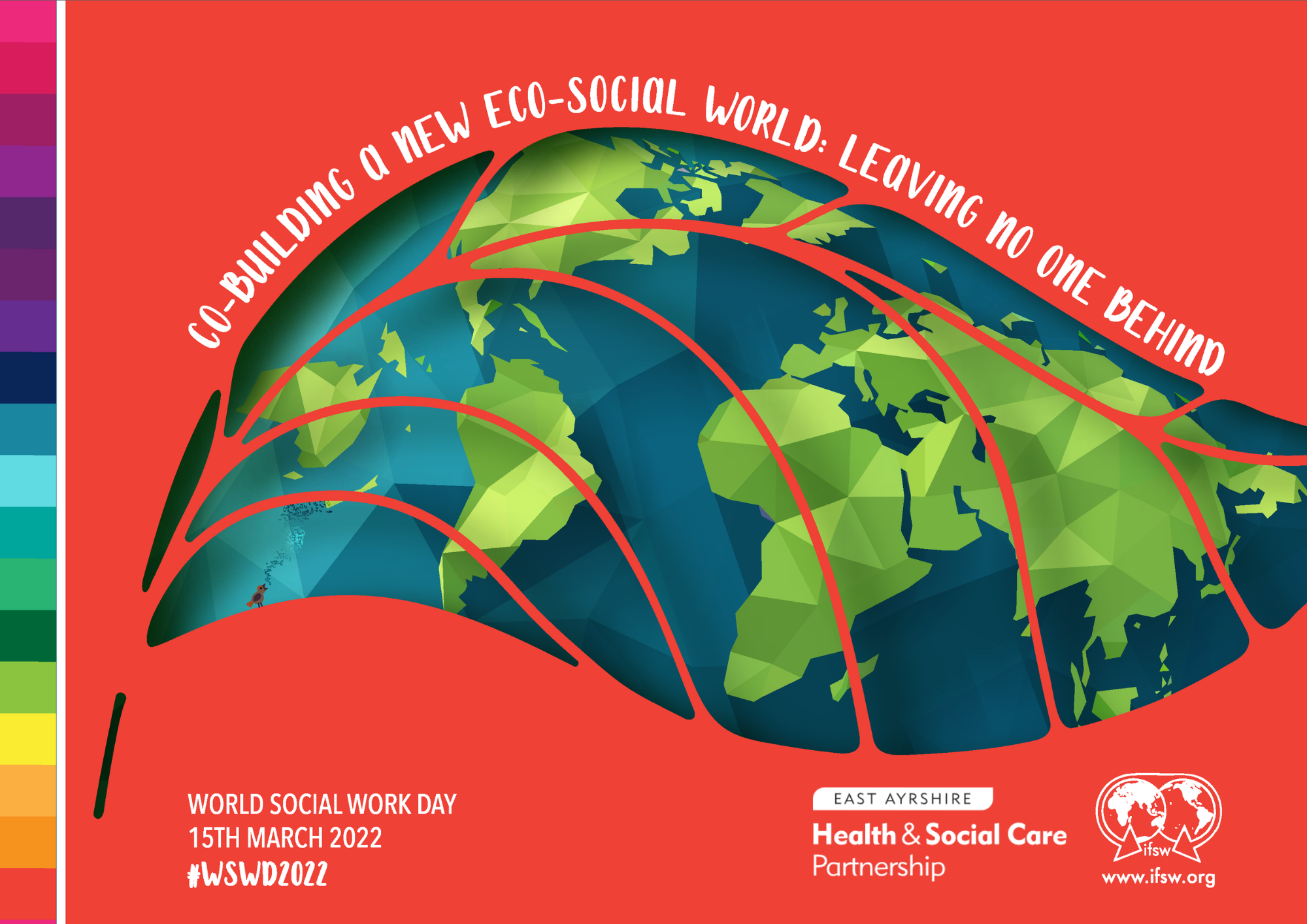 World Social Work Day
15.03.2022
Happy World Social Work Day!
We're celebrating World Social Work Day, an annual global event that aims to highlight the achievements of social work, to raise the visibility of social services for the future of societies, and to defend social justice and human rights.
Thank you to all our social workers who, through compassion and partnership, are making a difference to communities and people's lives in East Ayrshire. They are part of a global network of dedicated professionals, all of whom we are celebrating today.
To mark World Social Work Day, our social work team have contributed to a blog for CELCIS, the Centre for Excellence for Children's Care and Protection, who improve children's lives by supporting people and organisations to drive long-lasting change in the services they need, and the practices used by people responsible for their care.
Hear from team manager, Irene, how our social workers stay resilient: 'I still hear laughter in the office and workers supporting each other', and what it means to work in our communities, by David in our children and families team: 'restrictions have made me really appreciate the privilege of being able to spend time with children and families in their homes.'