You may have heard us say that the people of East Ayrshire are its greatest strength – this includes its workforce.
Joining our health and social care partnership offers an exciting and rewarding opportunity to work together with our communities to support their health and wellbeing so people can flourish.
To support our ambitious and innovative work, we believe that colleagues should be skilled and confident to serve local people, families and communities well and that their working experiences are positive and meaningful. We are committed to making sure our workforce have the training and resources they need to do their jobs well, and to investing in their wellbeing through a programme of support.
Keep an eye out for our recruitment events to chat with our teams to find out more!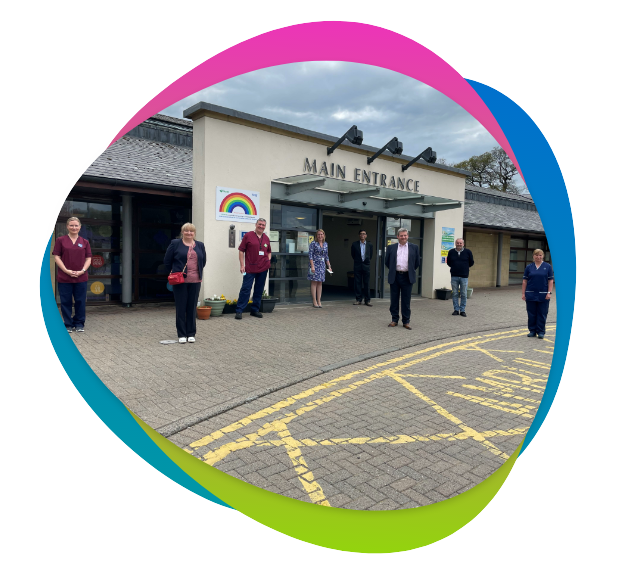 Find your calling in East Ayrshire
Health and social care provides a wealth of rewarding and prosperous career choices, open to a variety of experience and qualifications. We offer exciting opportunities and support for career progression, and to gain training and qualifications to enrich your working life.
We are currently recruiting for a number of roles, including in adult social care – find out more about this fulfilling area of work where you can make a real difference to the lives of the amazing people in our community.
Working in East Ayrshire
With a setting that hosts some of Scotland's finest countryside, a mix of rural beauty and urban living, and stress-free commutes by road and rail, there are many benefits to choosing East Ayrshire as a place to enjoy your working life.
We also want to make sure we support and look after you. We have built many benefits into working in East Ayrshire, helping you in the day-to-day as well as looking towards your future. We think it's a great place to be – but don't just take our word for it, take a look at our extensive benefits for employees.
Applying for a job
We offer a challenging and stimulating environment in which to work, along with the support of dedicated and enthusiastic colleagues. East Ayrshire provides an excellent setting and environment in which to live and work, and we'd be delighted for you to take a look at our job opportunities in health and social care. Join us to drive change and make a difference for the people of East Ayrshire.
Our partners
We work closely alongside a number of independent and third sector organisations. You will find a number of roles advertised in national job search sites such as goodmoves, or find relevant partner organisations through searching areas of interest in the Alliance's ALISS directory.