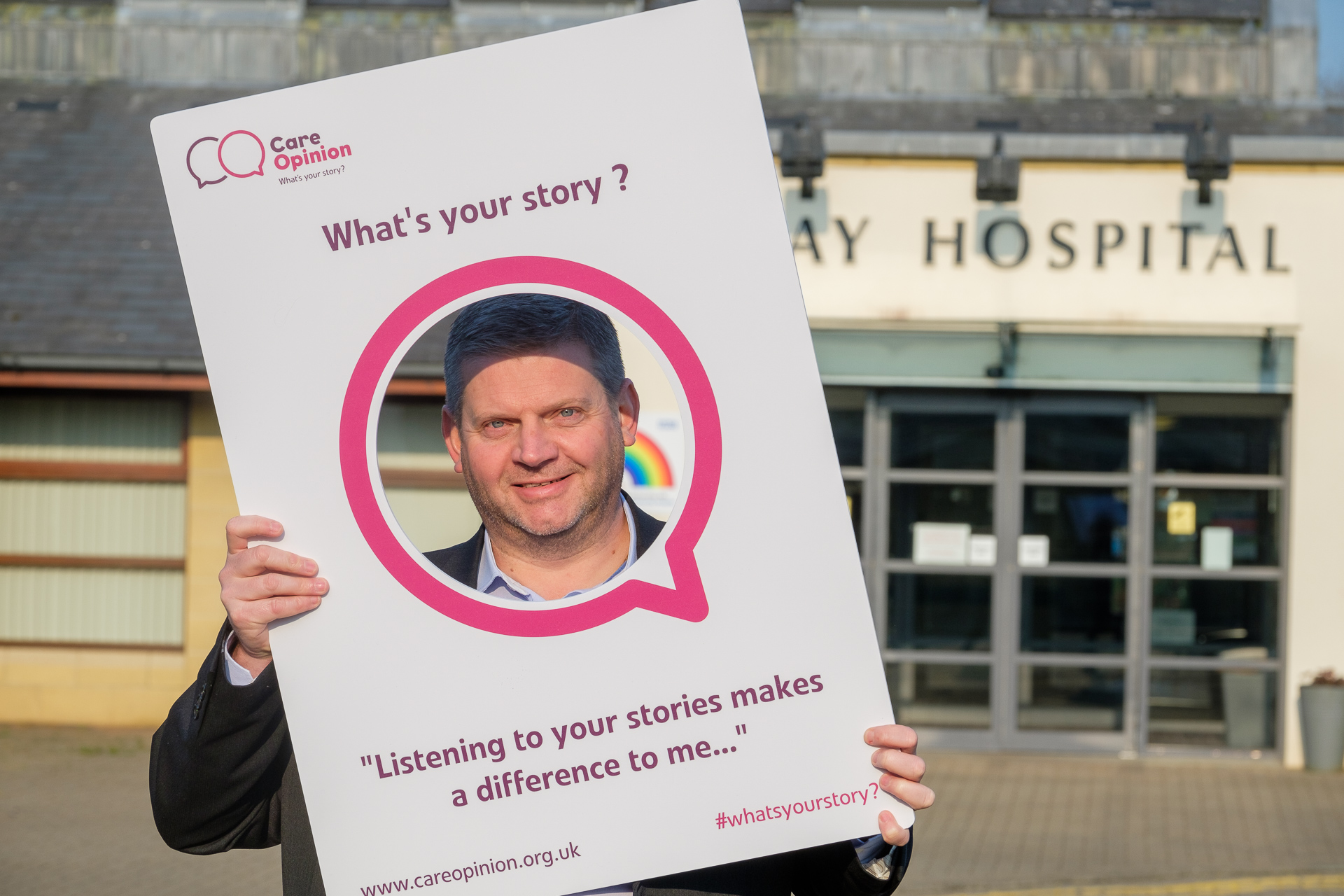 Care Opinion launches in East Ayrshire to support health and care service improvements
01.04.2022
Service users, families and carers can now share their experiences of health and social care services in East Ayrshire using Care Opinion, an online feedback platform.
Today, Friday 1 April, East Ayrshire Health and Social Care Partnership launched Care Opinion for its services, allowing people in East Ayrshire to share their feedback easily and safely.
Care Opinion is a non-profit organisation that has been leading the way in online, independent feedback since 2005, and has been used by all health boards in Scotland over the last seven years. Nearly 500k stories have been shared to date, leading to hundreds of positive changes.
Craig McArthur, Director of EAHSCP, said: "Care Opinion will provide a place where people can share their experience of our health or care services in a safe and simple way. Listening to residents and our communities is a key aspect to how we work together in East Ayrshire; it is how we make meaningful improvements to our services.
"I would encourage as many people to share their stories and influence how health and social care services are delivered in their communities."
Service users leaving feedback are supported by Care Opinion to maintain confidentiality. When stories are published on the website, Care Opinion do not say who they are from, and never share personal details with anyone else – anonymity is protected at all time.
For further information or to leave your feedback please visit www.careopinion.org.uk.