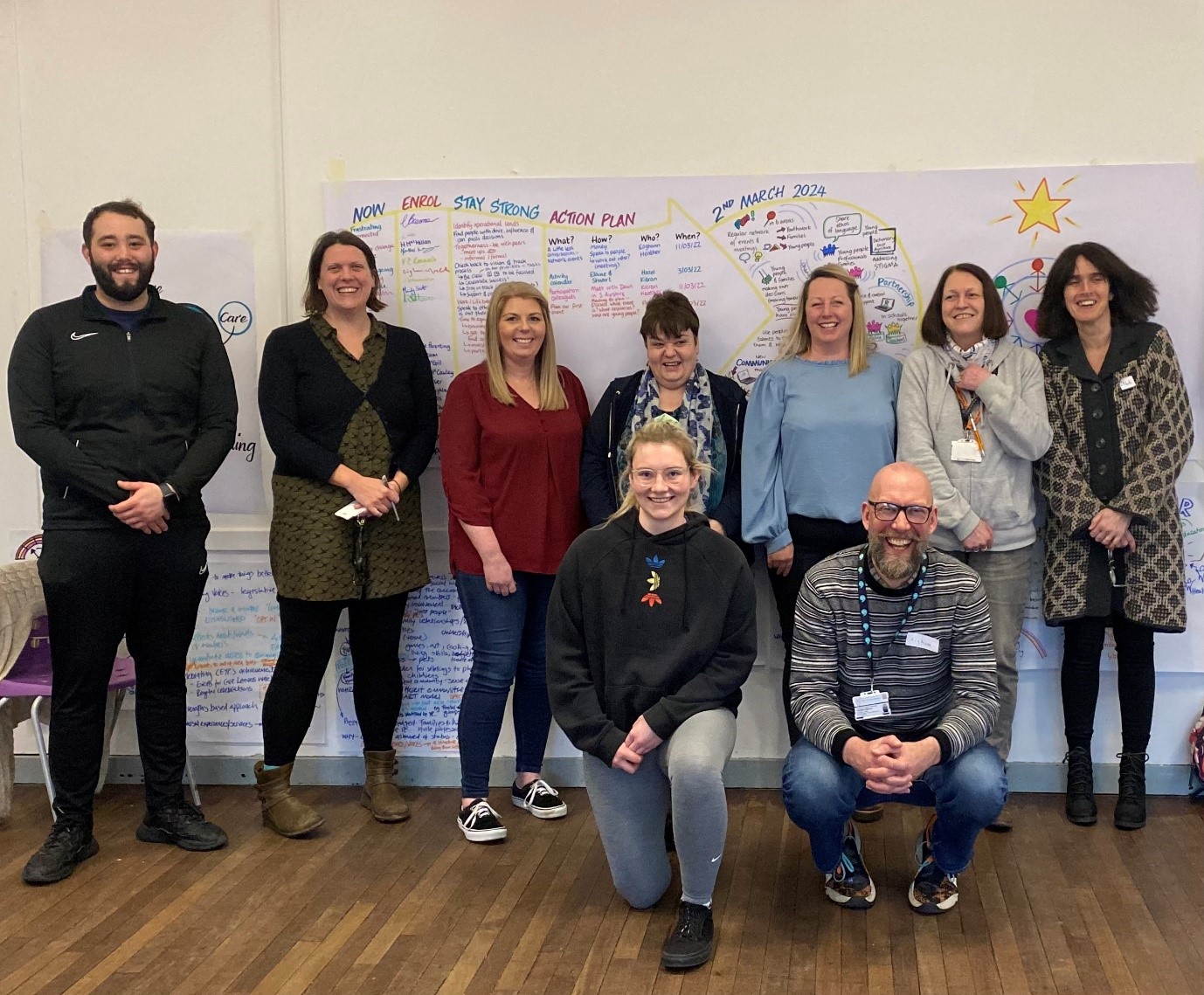 New Promise team encourages kids' creativity
26.04.2022
A newly formed participation team is helping to deliver The Promise for children and young people in East Ayrshire.
Formed at the start of 2022, The Promise Participation and Improvement Team features three reviewing officers, three newly appointed participation leads and a modern apprentice, all of whom are working hard to influence changes across East Ayrshire and to ensure that the voices of children and young people are front and centre.
A new vision
At a development day in March, the participation team developed plans to support the participation and engagement of East Ayrshire's care experienced children and young people and their families. Supported by colleagues from the north and south locality teams and Family Support Team, they used a person-centred planning approach called PATH (Planning Alternative Tomorrows with Hope) to articulate a vision for their work and identify the first steps towards making this vision a reality.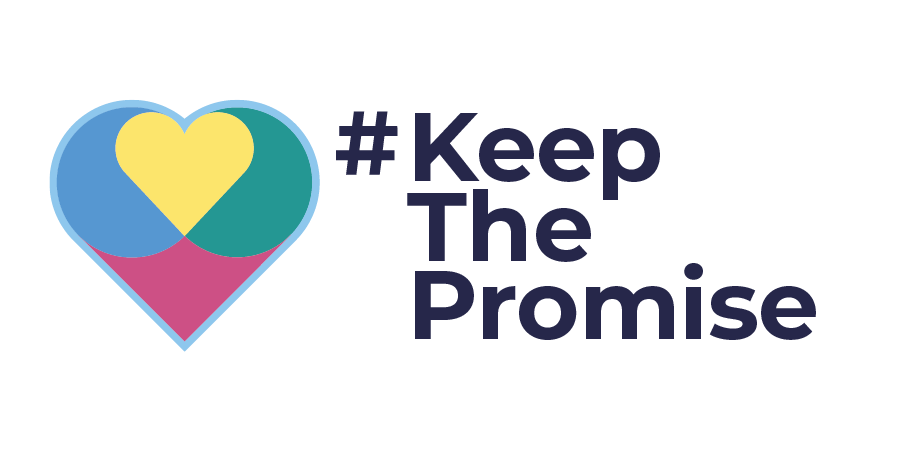 The event was facilitated by 'Listen Think Draw', who captured the discussion in a colourful graphic. The team are now working to build relationships with children, families and key partners in the six HEART community areas to collectively consider how to grow our participation work in a way that reflects what is important to children and young people.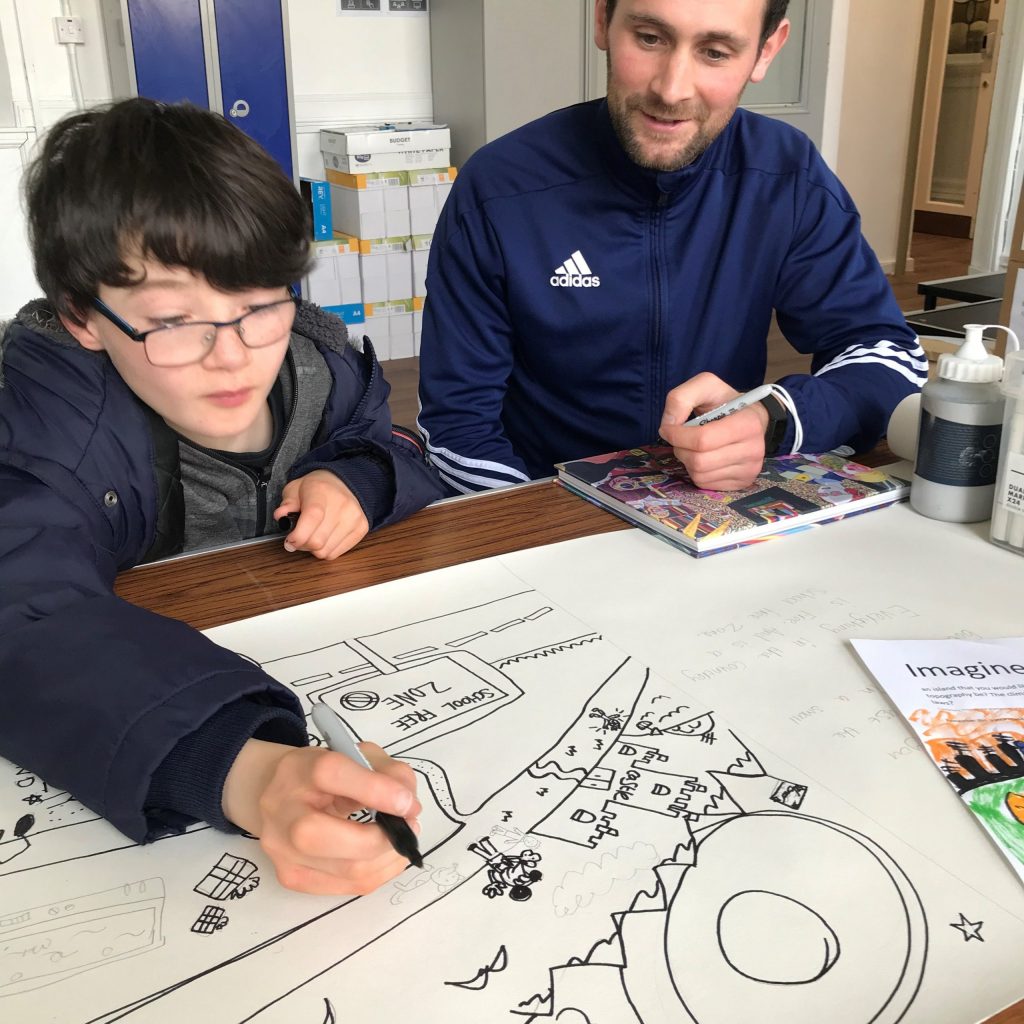 A recent example of that work saw Participation Leader, Eòghann MacColl, lead a series of visual art workshops in which care experienced young people were encouraged to engage with Grayson Perry's touring exhibition 'The Vanity of Small Differences'. The exhibition, presented by East Ayrshire Leisure in the Dick Institute, comprised a series of six tapestries which tell a story about class, taste, aspiration and identity. The young people were encouraged to think through and create their own worlds reflecting their own favourite things, places, landscapes, services and currency.
From the age of fifteen Grayson spent a lot of his time inventing imaginary worlds where he was able to make sense of his own life and growing up. The tapestries in the exhibition tell a stories, real or otherwise. East Ayrshire Health and Social Care Participation Leader Eòghann MacColl led workshop sessions and these were presented in such a way to inspire the young people to think through and create their own worlds with their own favourite things, places, landscapes, services and currency.
Delivering The Promise through art
Supported by East Ayrshire Council's Intensive Support and Social Work Staff as well as Home-link Workers from school to firstly get our young people to the gallery and then see them take up his artistic challenges. Geraldine Greene, Visual Arts Development Officer was able to support access to the galleries as well as workspace for the sessions. These also took place out in the communities at Vibrant Communities i-Lunch Programme in the Easter Holidays.
Eòghann said, "This project is still a small thing however it's a wee bit of a template of how we can use existing resource, in this case the Leisure Trusts excellent Visual Art Programme, to look in part at the delivery of The Promise meaningfully and engage our care experienced young people through the lense of contemporary visual art, within their own context with their wellbeing in the core.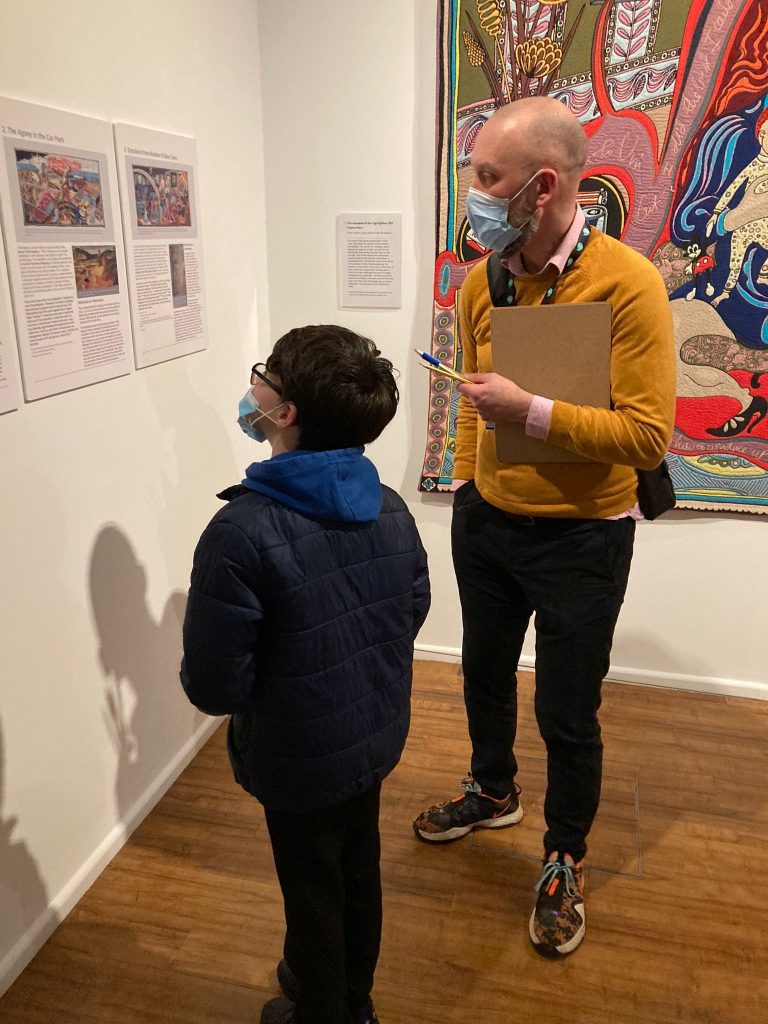 This is both empowering creative voices and widening their understanding of the visual arts. The ways this can manifest itself through The Promise are infinite and can be young person led. It enables reflection and incorporates elements of play and fun to enable larger difficult subjects to be embraced within a safe environment. After the pandemic and due to austerity we really need to be innovative at how we can support and empower our care experienced young people and giving them the very best of contemporary visual art is one way we can do that."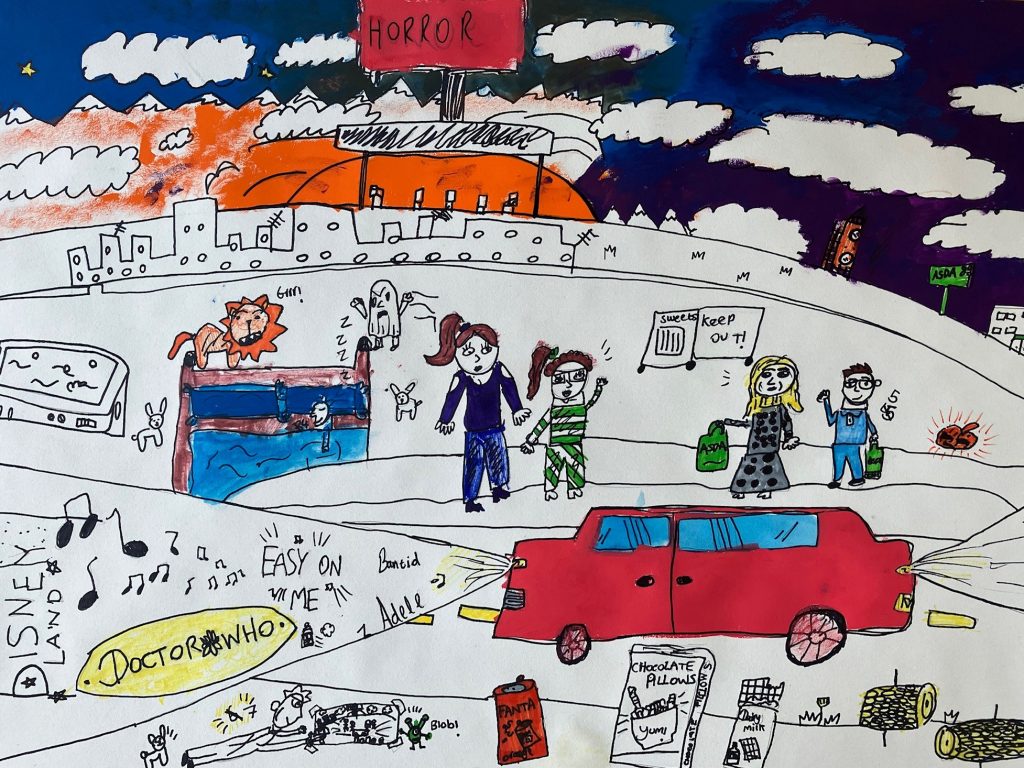 The star of the show so far is Jayden. Jayden said, "I think it has been fun and I have learnt to take my time. I can't do this (art) wrong and I look forward to showing my work." Supported by Ruairi Hunter of the Intensive Support Team at East Ayrshire Council. Ruairi said, "Jayden's involvement has been a joy to watch. I have not seen him so engrossed in something for quite some time. He has really immersed himself in it and you can see that from the artwork. The artwork itself is as fascinating as it is bonny. It has had a huge impact on Jayden's self-esteem and confidence and he is rightly very proud of his work. All of this is just lovely to witness and I am so proud of him."
Well done to everyone on the Participation and Improvement Team, to all the young people who took part in this artistic challenge and to the very talented Jayden!