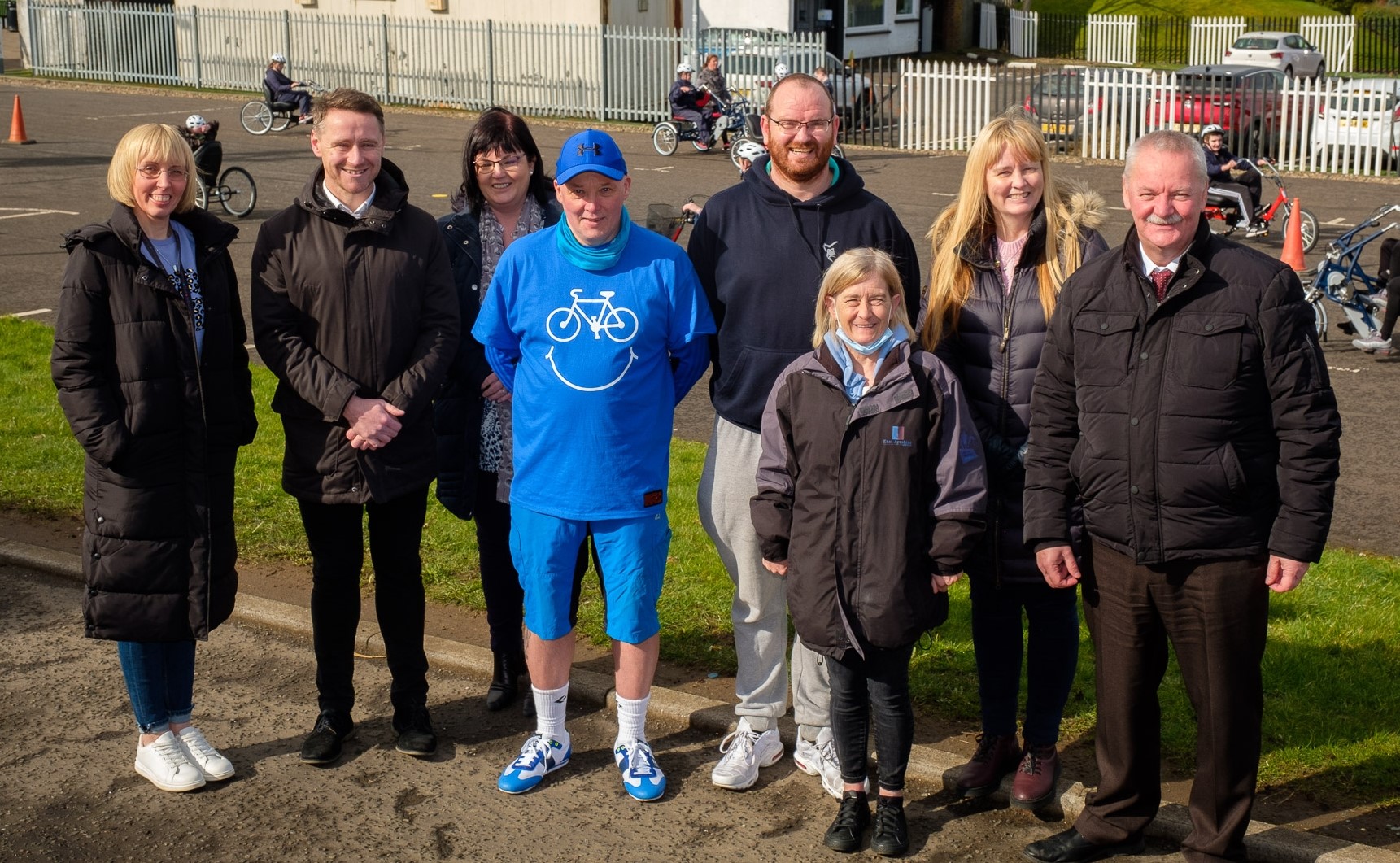 Bennett's Bikes allow everyone to cycle
27.04.2022
Specially adapted bikes have been a hit with visitors to Cumnock Juniors Community Enterprise Centre.
Bennett's Bikes, named after late CJCE trustee Eric Bennett, offer adaptable bikes to suit riders of every ability and confidence level, including wheelchair users.
Derek King of CJCE said the bikes were a huge success when the centre hired them and ran sessions, but that "the dream" was to have their own bikes on site:
"In partnership with Vibrant Communities, we offer weekly sessions that enable children and adults with special needs to cycle or participate in cycling in a safe environment, using our specially adapted bikes.
Before lockdown, Gary Seymour, Active Schools Additional Support Needs, worked closely with myself and trustee Eric Bennett to bring the cycling programme to Cumnock. Sadly, Eric passed away at the start of lockdown due to ill health but has left a huge legacy at Cumnock with many other projects. We continued to strive to make the cycling programme a reality and, when it happened, we thought what better way to remember Eric than to name them 'Bennett's Bikes'."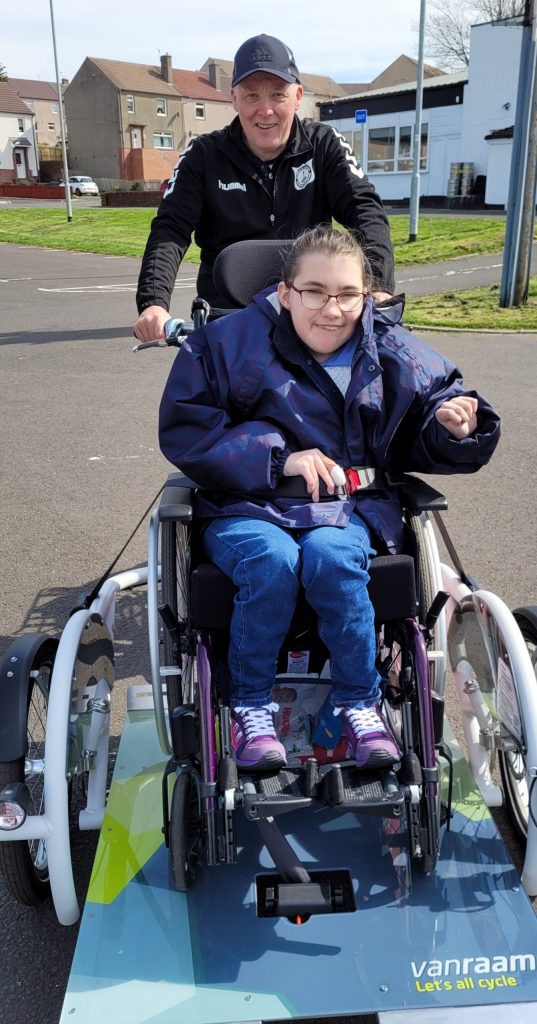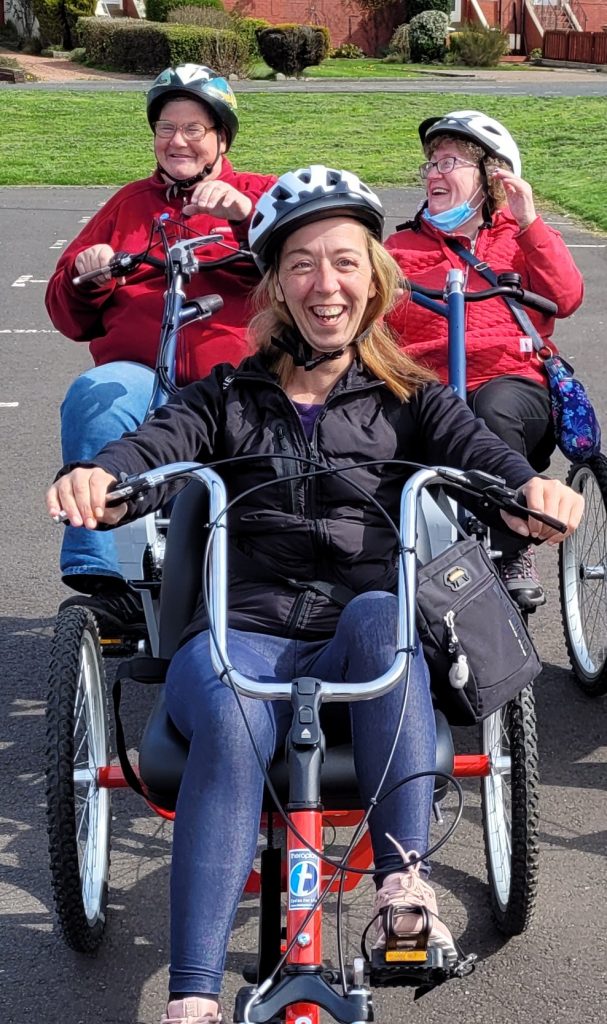 Bennett's Bikes are available in three different formats:
A tricycle for more active riders. The low centre of gravity provides excellent stability and the relaxed cycling position provides comfort and confidence when cycling
The Fun-2-Go Buddy Bike, a bike which allows riders to cycle side-by-side with a companion. Adjustable seating with easy access makes the Fun-2-Go a relaxing cycling experience.
The Veloplus, an easy to use wheelchair transporter which allows users to enjoy the sensation of cycling.
The bike sessions currently run every Thursday from 10am – 12pm at Townhead Community Sports Hub, Cumnock, at a cost of £1.
To find out more about Bennett's Bikes and Cumnock Juniors Community Enterprise Centre, visit their Facebook page.