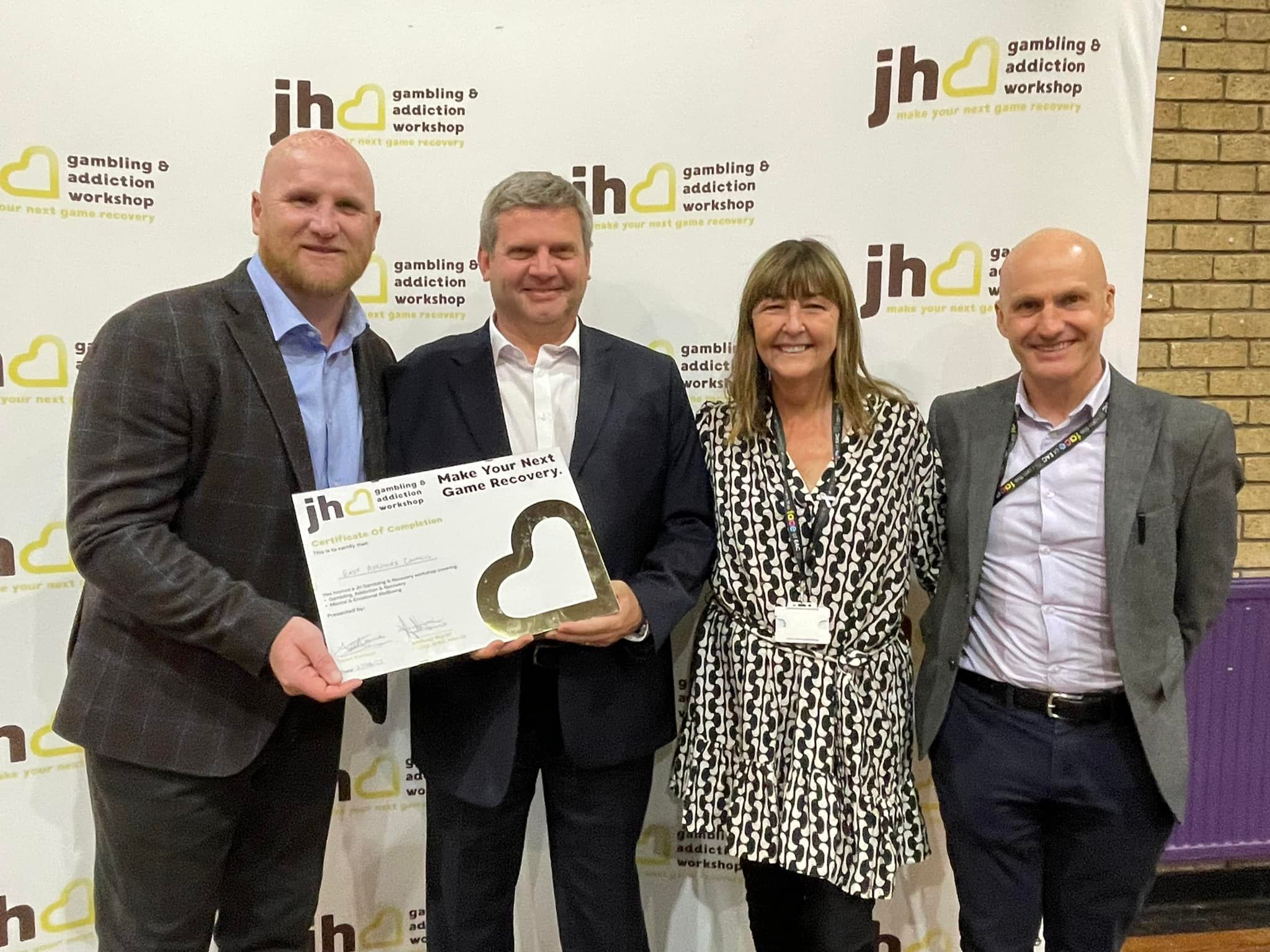 John Hartson workshop offers hope for gambling addiction
30.06.2022
On Monday 27 June we attended the John Hartson Gambling Recovery Workshop at Take A Bow Opportunity Centre, Kilmarnock.
It was an eye-opening and deeply affecting afternoon, where John, joined by psychotherapist Tony Marini, spoke passionately about gambling addiction and its impact on his life.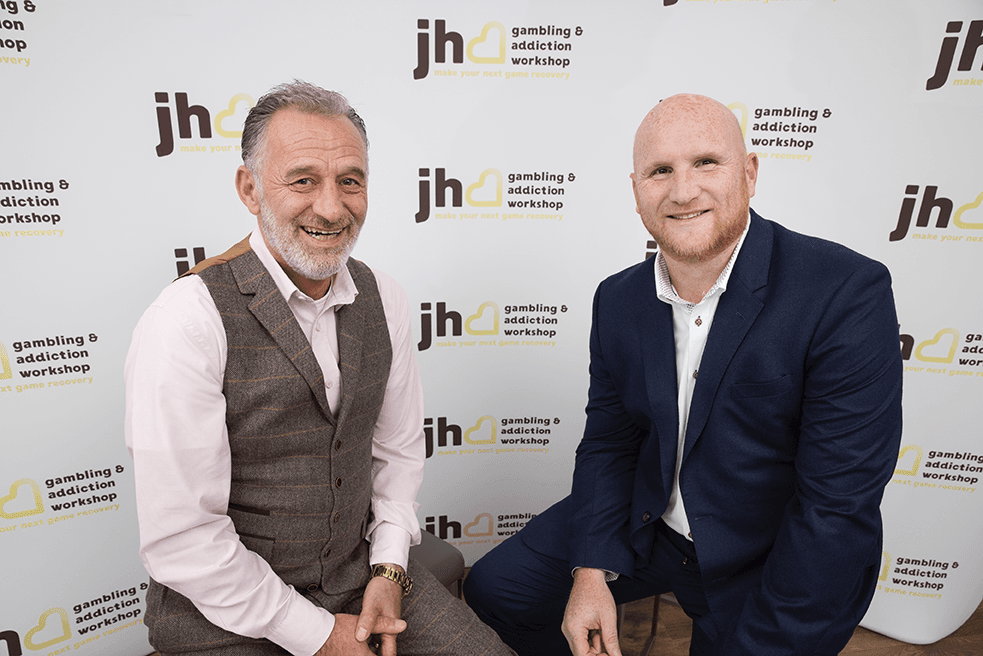 Tony, who became a psychotherapist following his own struggle with the addiction, spoke of its devastating impact on individuals and families and opened the workshop with some sobering statistics:
"People with gambling addiction are three times more likely to take their own lives compared to those suffering with any other addiction. Gambling addiction also goes hand in hand with other addictions, such as alcohol and drugs.
There is an incredible amount of guilt, hopelessness and self-loathing attached to gambling addiction, and each gambling addict will impact, on average, the lives of seven other people."
He also spoke about how the Covid-19 pandemic had left many people more vulnerable to developing a gambling problem:
"Over the pandemic, gambling addiction has increased by 32% in the UK. People were spending more time online and many began gambling to escape their own loneliness, pain and the reality of what was going on in the world."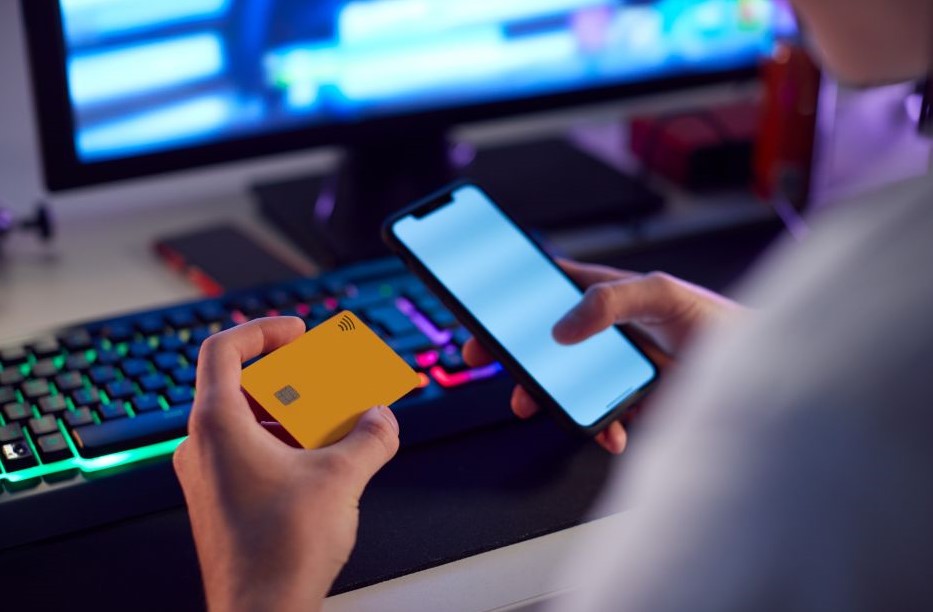 Tony then introduced John Hartson, who began telling his own story.
As a professional footballer, John was immediately recognised by many audience members, although the depth of his struggle with the debilitating addiction wasn't as widely known.
"My gambling addiction began when I was a teenager, working in a social club in Swansea. I'd see the halls lined with fruit machines and would memorise the symbols coming up on the wheels. When I was nineteen, and had only been with my football club for six months, I stole the credit card of a guy I trained with, just so I could fuel my addiction. I was so ashamed.
As an addict, gambling was the first thing I thought about in the morning. It takes over every second of your life. The two things a gambling addict needs are money and time, and when I became a professional footballer I suddenly had them both in abundance."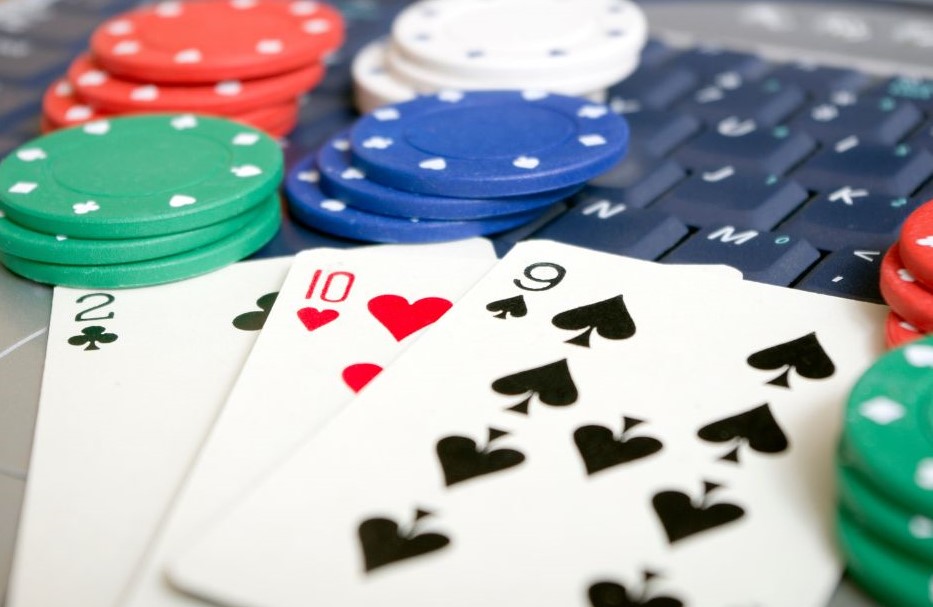 As his addiction progressed, John's life spiralled out of control. Finally, his 'rock bottom' moment came, when he returned home in the early hours of the morning to hear his wife preparing to leave with their young children:
"My wife had packed her bags and was coming down the stairs. She'd had enough. I think every addict needs to hit that rock bottom place. For me, that was it. I was exhausted and so tired of what I'd been doing to myself."
After reaching out for help and attending a Gamblers Anonymous (GA) meeting, John met Tony Marini, and said the support he received from his very first meeting was indescribable:
"The GA didn't only save my life; it gave me a life. I suddenly became part of a community of people who were all there for the same thing. You become part of a fellowship, like brothers and sisters, and you get to a stage where you don't want to let anyone down.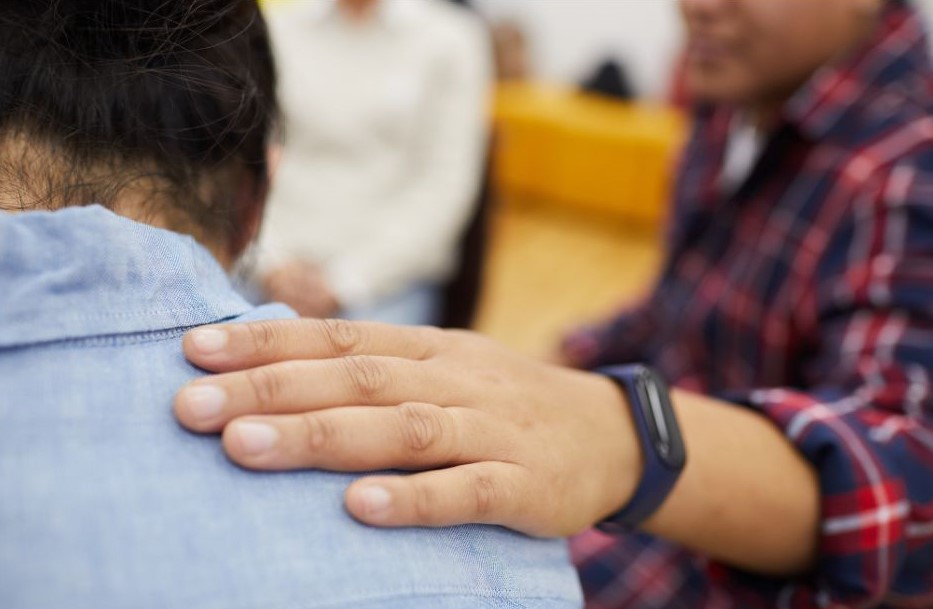 I feel immensely proud now that I can help people. I don't want anyone going through the darkness I went through. It's so important to talk, and there's no shame in asking for help."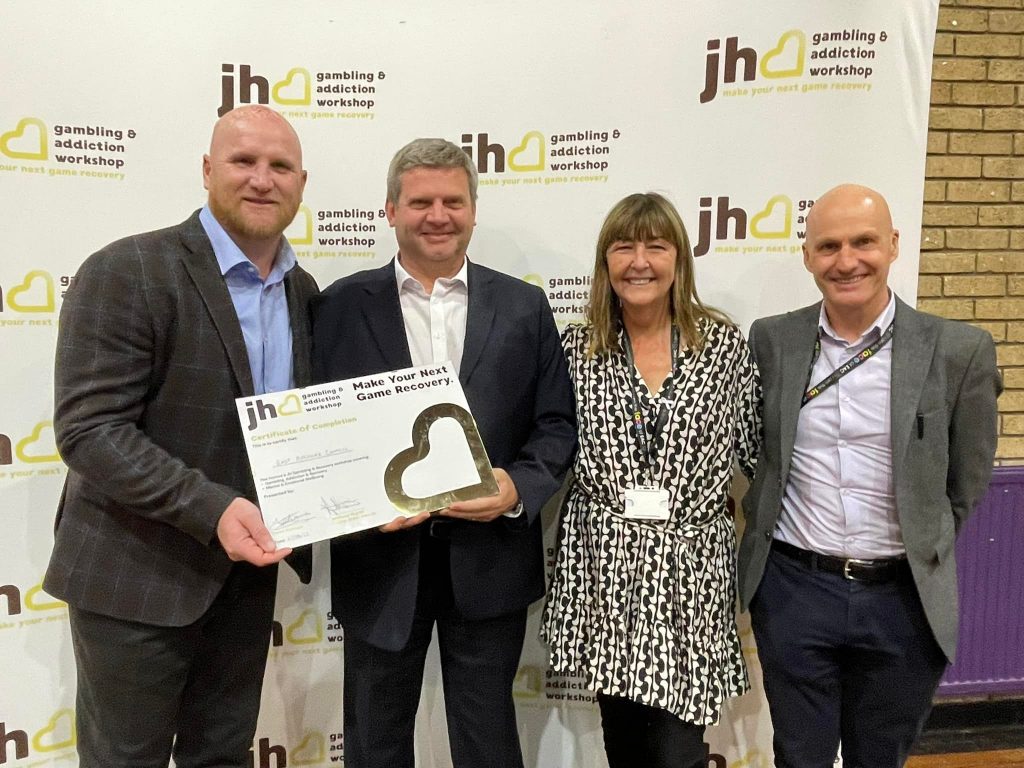 Many thanks again to John and Tony for having the courage to share their stories and empower others.
Visit the JH Recovery website to find out more about John's story, gambling addiction and the JH gambling recovery workshop.
For advice and support on problem gambling, you can also find help right here on the Living Well website.