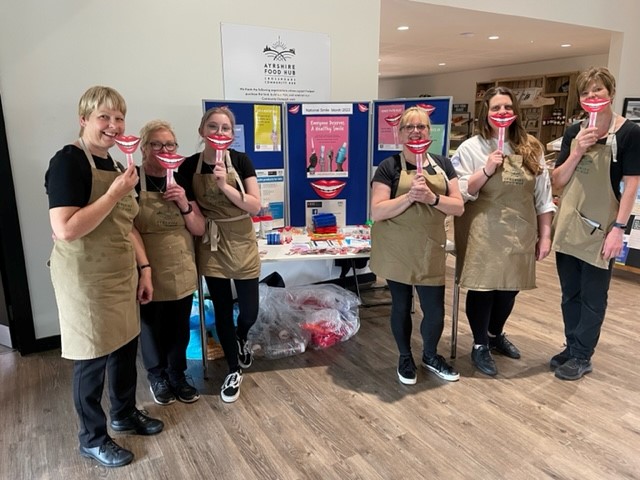 National Smile Month creates happier, healthier smiles
01.07.2022
Our Oral Health Improvement (OHI) Team recently visited venues across Ayrshire to promote National Smile Month.
Between 16 May – 16 June, the team visited East, North and South Ayrshire with market stalls and goodies, inviting people to enter their Oral Health Quiz for a chance to win a restaurant voucher.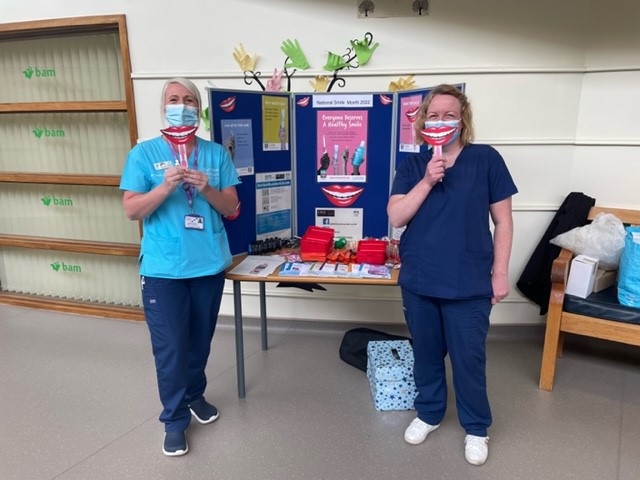 During their tour, the OHI Team visited Crosshouse Hospital, East Ayrshire Community Hospital, Take a Bow Opportunity Centre, Centrestage Music Theatre, Dumfries House, Ayrshire Food Hub and Torrance Lodge Care Home.
At each visit the team highlighted the importance of good oral health and promoted the new NHS Ayrshire and Arran Dental Health App, which contains a wealth of information on oral health and dental hygiene.
Oral Health Improvement Lead, Hazel Andrew, told us more:
"The Oral Health app contains a helpful hints and tips for children and adults, Covid-19 guidance in relation to dental treatment, orthodontics, emergency treatment information, dental news and more.
Since the beginning of National Smile Month we've seen an increase in downloads of the app, so it's great to know our events and promotional merchandise have raised the awareness and interaction of our new resource."
The OHI Team also encouraged other services to promote National Smile Month, providing resources for pharmacists, medical practices and dentists, while the Childsmile Team took the event to Ayrshire primary and nursery schools.
Hazel hopes the event was enjoyable for all involved and that it has inspired everyone to take better care of their oral health.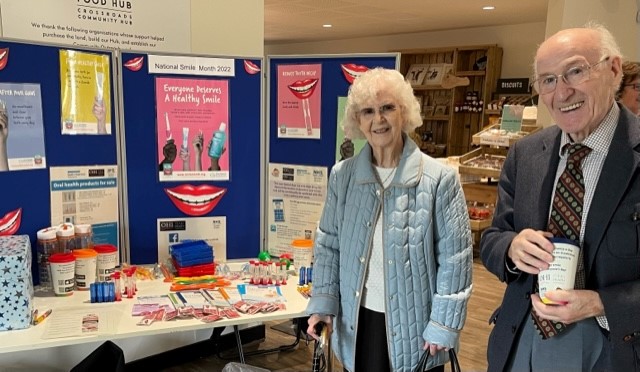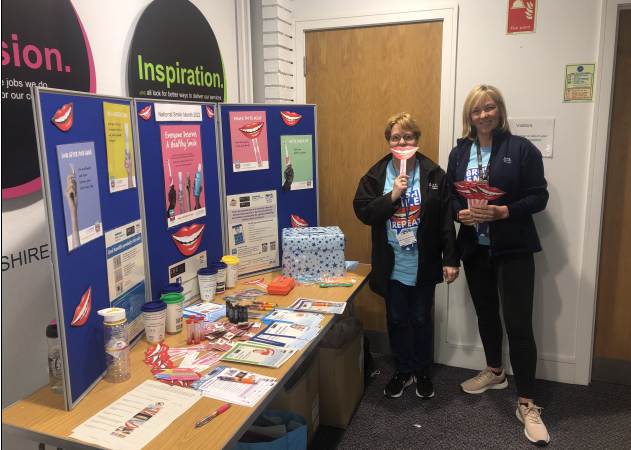 The key messages of National Smile Month:
Brush teeth for two minutes, last thing at night and one other time during the day, with a fluoride toothpaste.
Cut down on how much and how often you have sugary food and drinks.
Visit a dentist regularly.
"A smile is a great asset and has so many life-changing benefits. That's why it makes sense to give it the best care possible."
Follow the OHI Team on Facebook and Twitter for more great advice on how you could take better care of your pearly whites!
You can also visit their website, get in touch via email or check out the pages on children's dental health right here on the Living Well website.