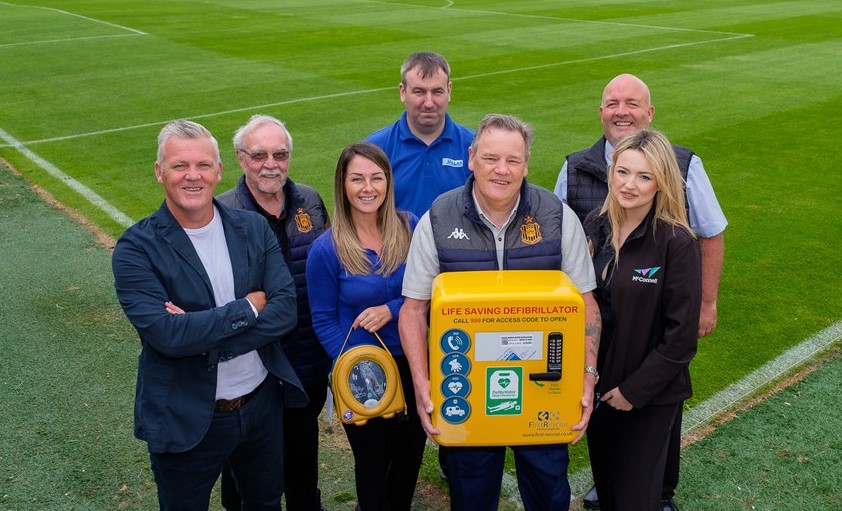 Community defibrillator initiative aims to save more lives
18.07.2022
East Ayrshire Council has launched a lifesaving initiative which aims to increase community access to defibrillators.
Led by their Health and Safety and Procurement Teams, the campaign encourages contractors to donate defibrillators for distribution throughout the communities they are working in.
Their involvement comes as part of their obligation to provide wider local community benefits while carrying out contracts with the Council.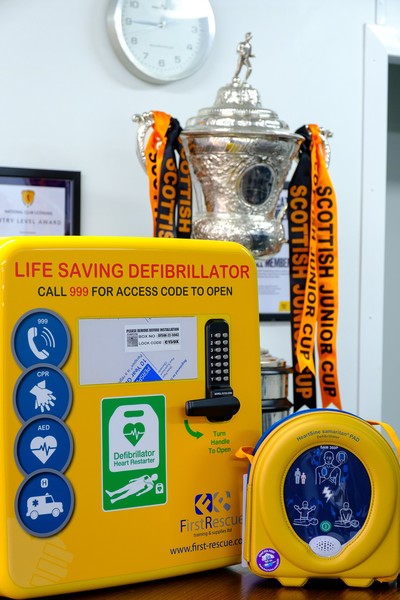 EAC Chief Executive, Eddie Fraser, said:
"The response has been outstanding, with generous donations of equipment and funds to purchase equipment being made by Hugh LS McConnell, Rhodar, Life Environmental, CCG, DM Homeshield, Fortress, Unico, B&G Contracts and Bowman Garden Machinery. 
Thanks to their generosity we have 10 defibrillators and cabinets to distribute. Miller Electrics Ltd. have also provided support by installing equipment free of charge in the Cumnock area.
Applications have been coming in from community-based groups and Wednesday saw the first community access defibrillator and cabinet being handed over by representatives from Hugh LS McConnell Ltd. to committee members of Auchinleck Talbot. 
Further equipment handovers are planned for groups based in Kilmarnock, Ochiltree, Drongan, Muirkirk and Dalrymple over the next couple of weeks.
I would personally like to thank our Health and Safety and Procurement Teams and all of the companies who have given generously to support the aims of the initiative." 
Auchinleck Talbot FC Ground Safety Officer, Campbell Peden, thanked East Ayrshire Council and McConnell and Millar Electrics for the donation and installation:
"Actions speak louder than words, and today you have shown this to be the case as we accept this vital piece of lifesaving equipment on behalf of our local community."
As donations are limited, we welcome applications from any community groups and clubs based in East Ayrshire who would like to benefit from this equipment.
In partnership with Scottish Fire Rescue Services (SFRS) East Ayrshire Council is also providing free CPR training to any community group or organisation that requires it.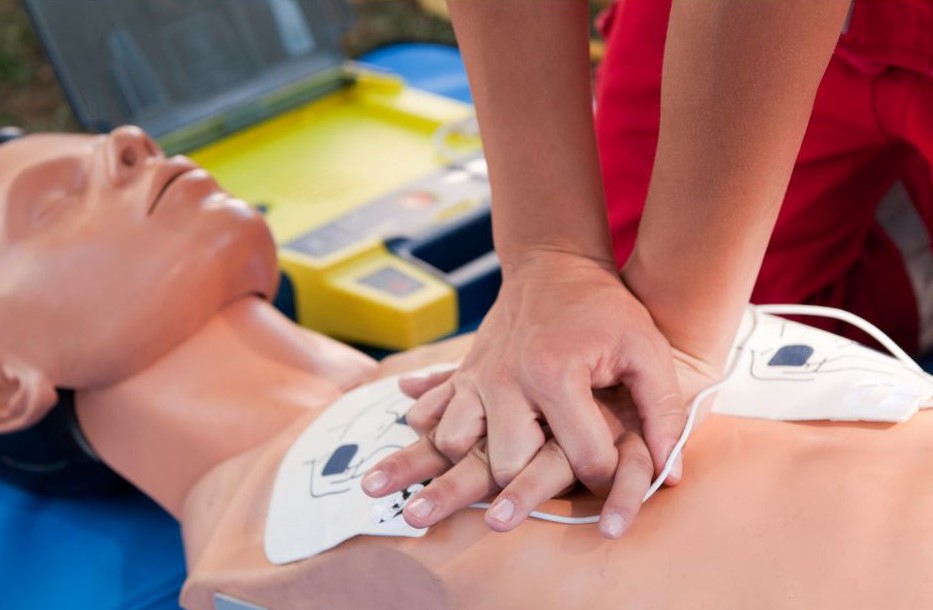 To find out if your community group is eligible for defibrillator equipment, and to apply, visit the East Ayrshire Council website.
You'll also find locations of current defibrillators across East Ayrshire and how to use and maintain a defibrillator.