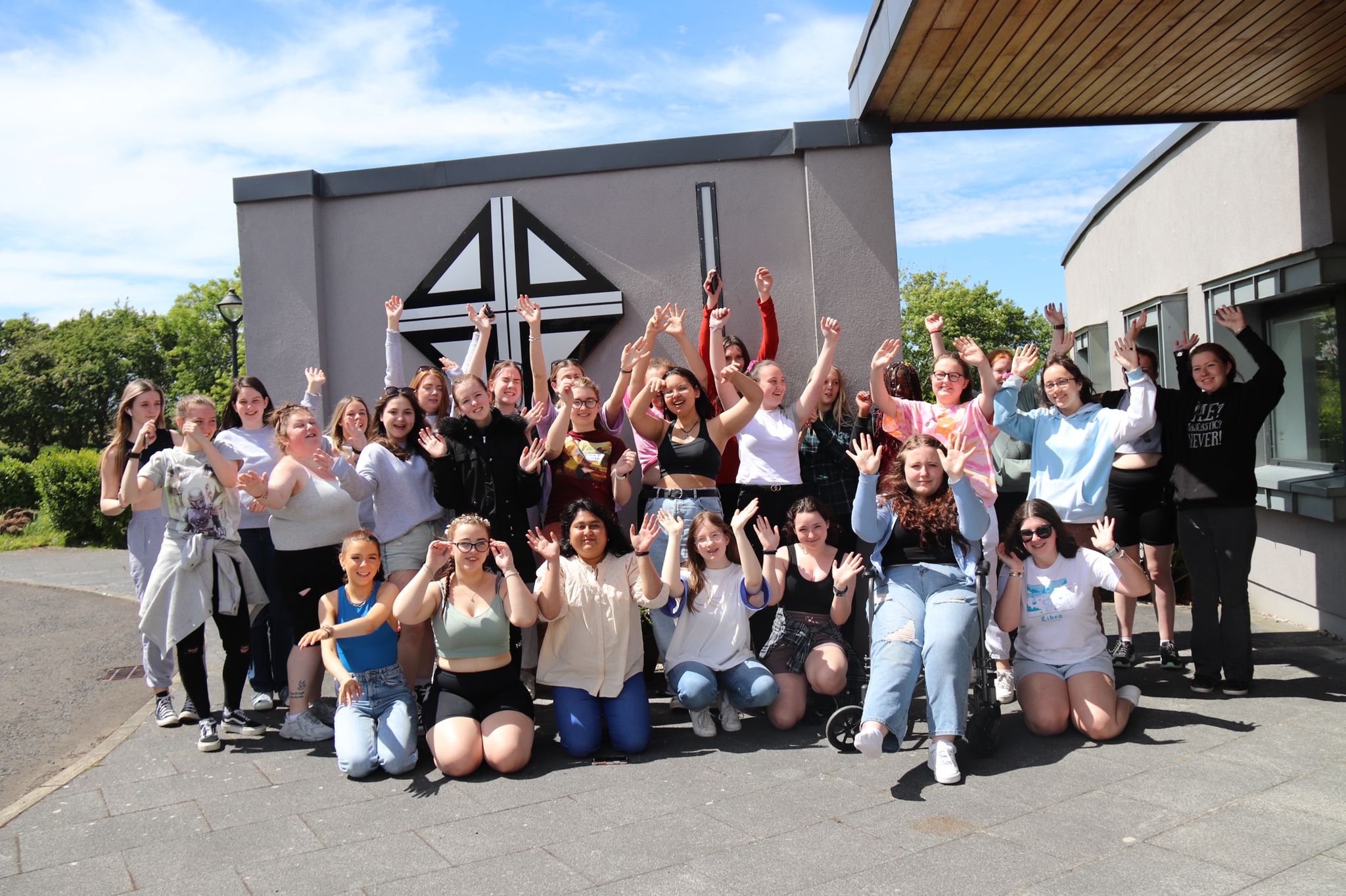 4ward 2gether: Stamping out sectarianism
25.08.2022
Young people from anti-sectarian community group, 4ward 2gether, recently spoke at East Ayrshire Council chambers about acceptance, inclusion and the importance of celebrating diversity.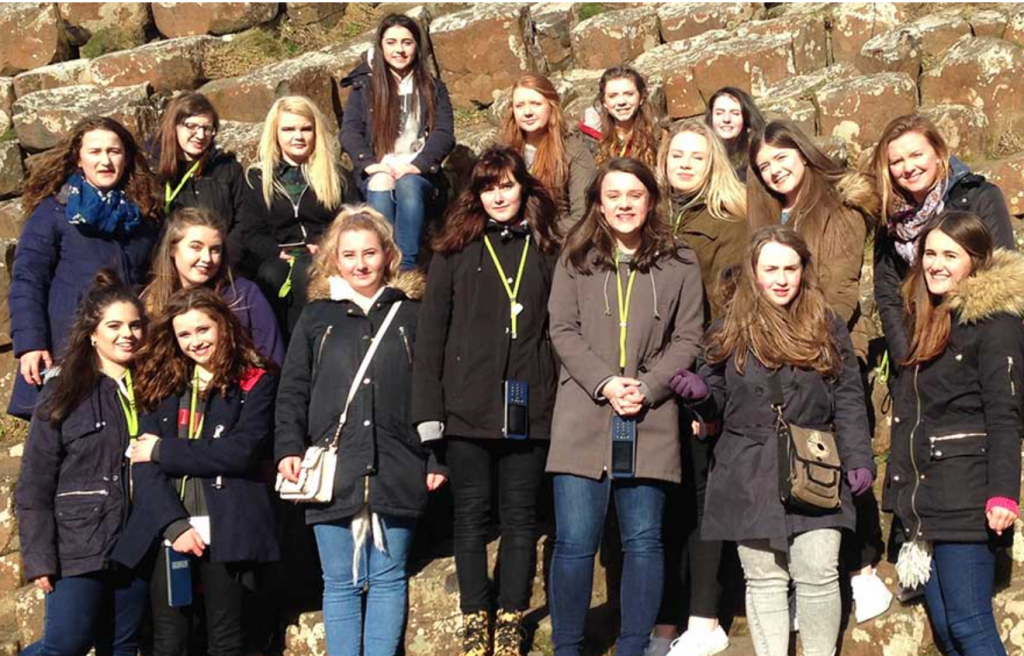 Established in 2015, 4ward 2gether is a community led voluntary project for young people that aims to tackle sectarianism and encourage community connections, friendships and a sense of self-worth and confidence in the young attendees.
The project builds on relationships with local schools and community groups through organising and hosting events, and has evolved from a music concert to weekend long diversity events and residential learning weekends in Corrymeela, Northern Ireland.
4ward 2gether members Eve Hamill, Ciara Bertoncini-Gilmour and Gabrielle Maberly, addressed Dave Scott from anti-sectarian organisation, Nil by Mouth, and Peter Johnson from Youth Scotland, speaking about the ethos of 4ward 2gether and how much it had transformed their self-esteem, confidence and ability to communicate with others.
Also in attendance were Katrina MacFarlane (NHS) and Alyia Zaheed, our Corporate Officer for Equality and Diversity.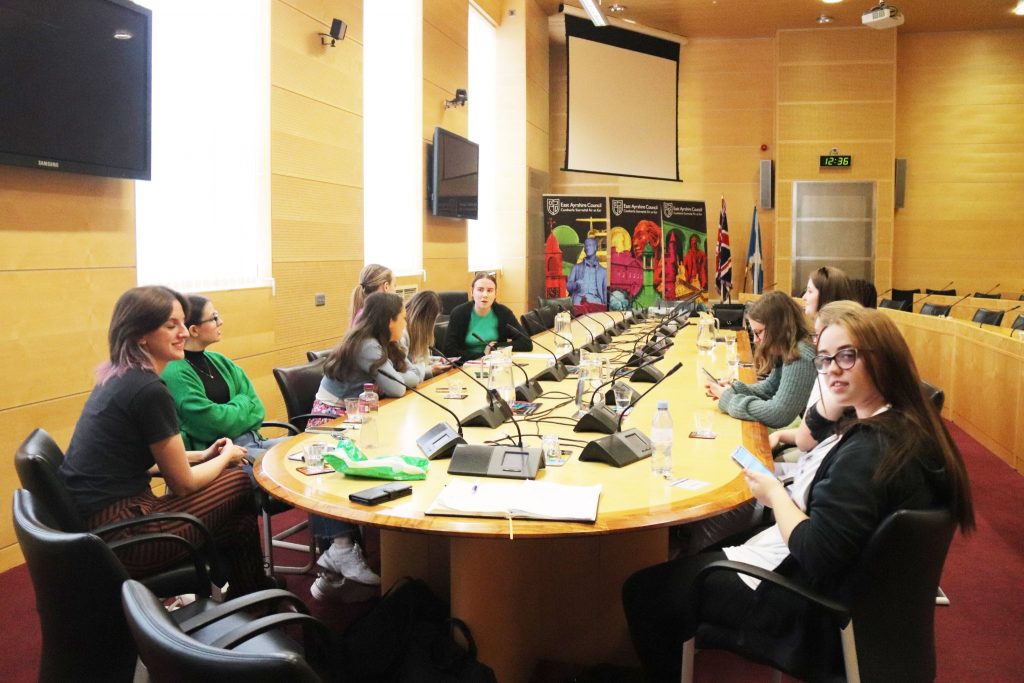 During the session, Eve, Ciara and Gabrielle delivered an anti-prejudice learning activity called 'My Cousin'. Each member was given a piece of paper and asked to write down the first five things that came to mind when thinking of different types of people, for example: black, Asian, homosexual and transgender people and people with a disability.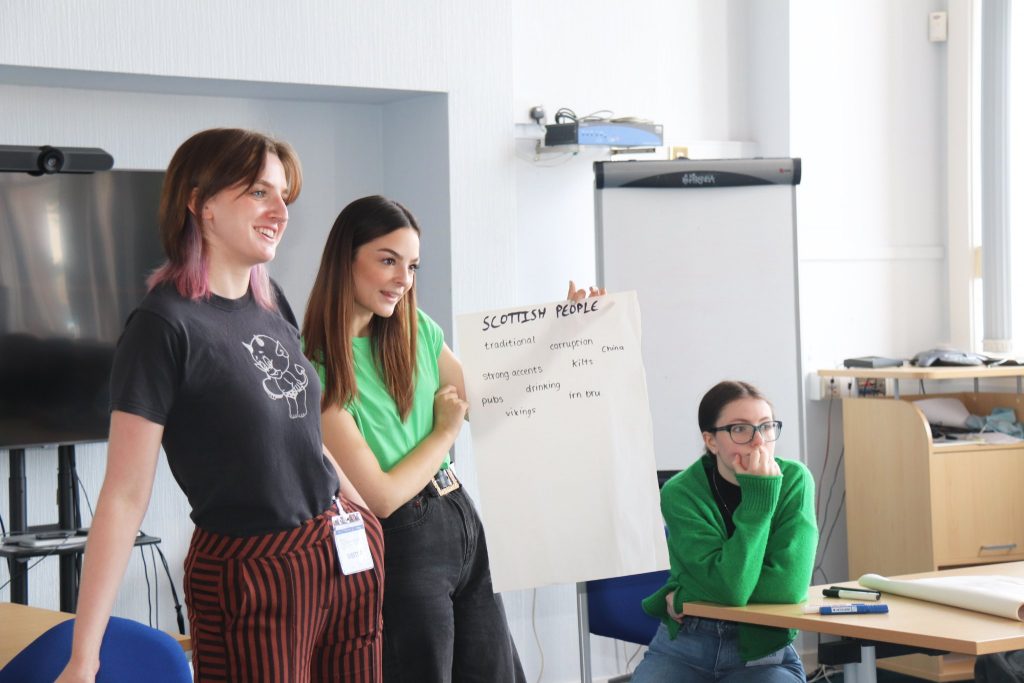 Eve, who is Chair of 4ward 2gether, then asked attendees to repeat the exercise, but asked them to describe her cousin, based on her own appearance.
The exercise helped reveal the stereotypical views and assumptions we all have regarding certain groups of people, and that, while some are harmless, many can be offensive and divisive.
The afternoon was a huge success, and the young people made a lasting impression on everyone who attended.
As well as ongoing issues like sectarianism, racism, homophobia and other forms of discrimination, the group is continually evolving to reflect the ever changing issues faced by today's younger generation, particularly those concerning gender-based harassment.
With everything the group has achieved, and in such a short space of time, we're confident we can expect more great things from 4ward 2gether soon.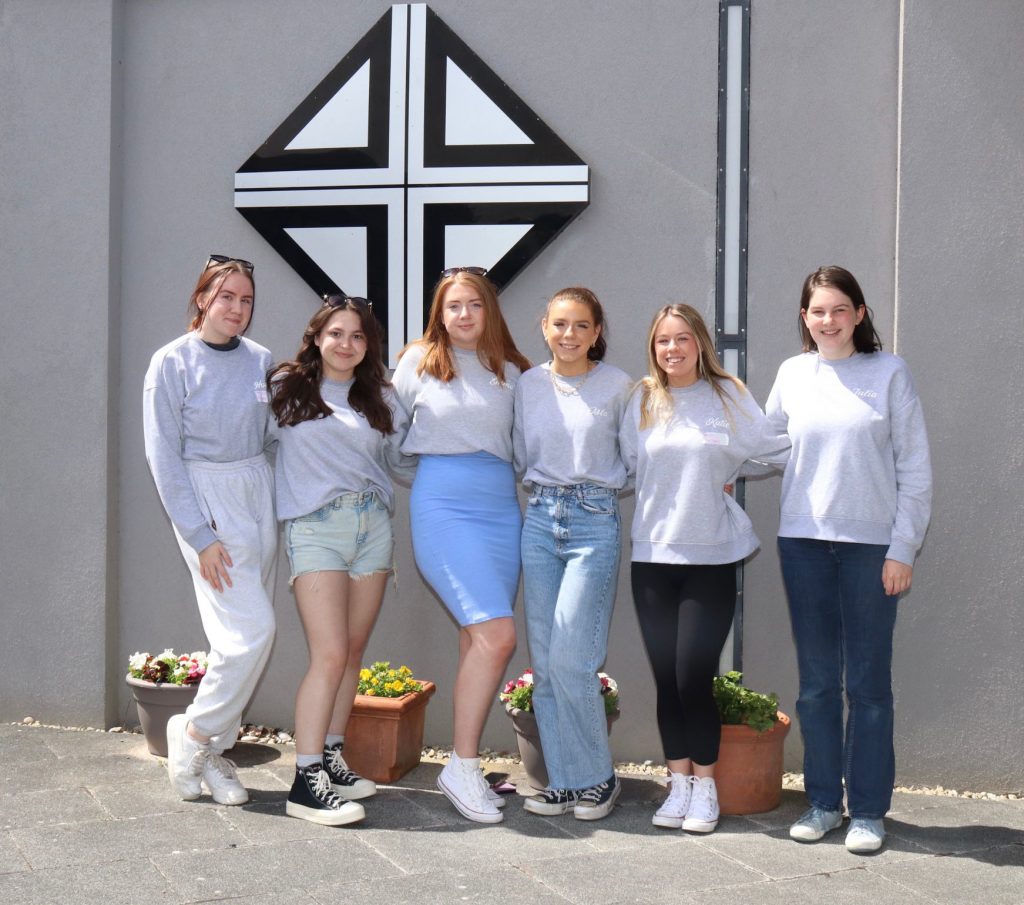 To find out more about 4ward 2gether, visit their website or connect with them on Facebook.
You can also contact John Houston for more information.