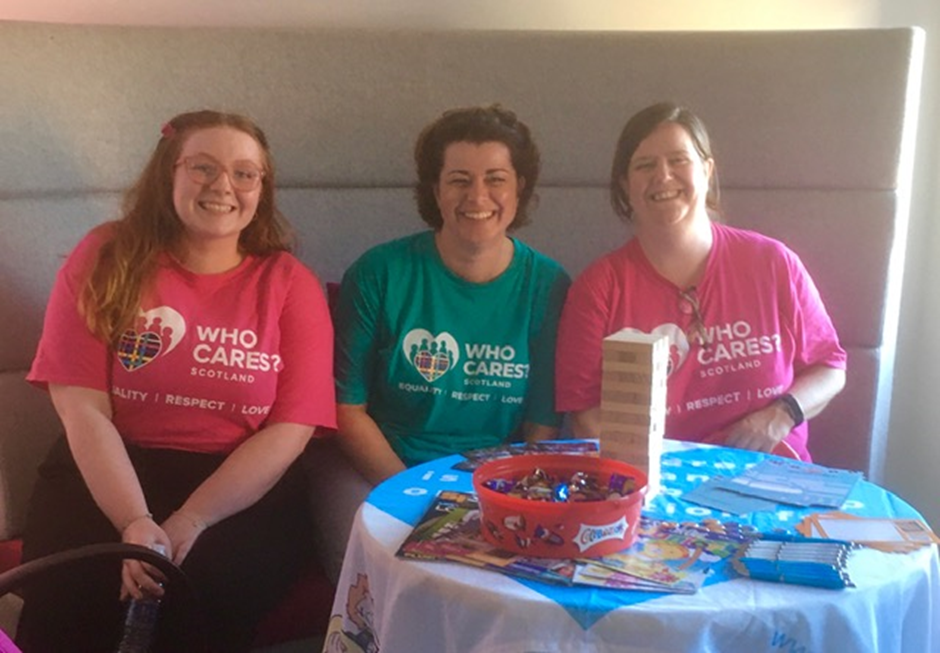 SL33 event is a hit with care experienced young people
26.08.2022
Our recent Re-Connecting Voices event was a huge success with care experienced children and young people in East Ayrshire.
The event took place in Kilmarnock's SL33 and was organised to relaunch the Connecting Voices initiative, a fundamental part of The Promise, which aims to give our children and young people a voice.
30 care experienced young people attended the event, where they had an opportunity to connect with Participation Leaders, meet the team from Who Cares? Scotland, give feedback on the recent Bright Spots survey, see what was on offer at SL33 and sign up for the Connecting Voices Mailbox and website.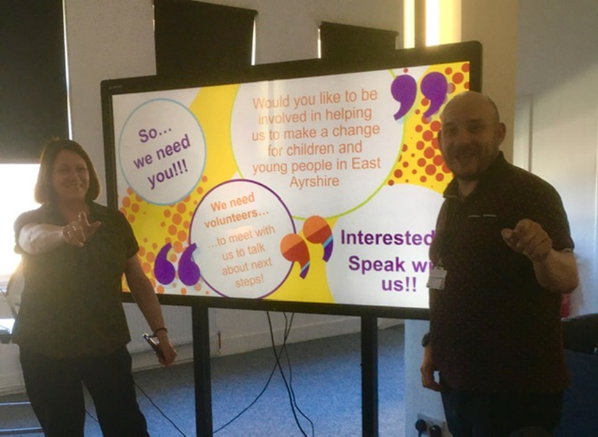 In January this year, EAHSCP was the first local authority area in Scotland to introduce an independent Bright Spots Survey with Corum Voice and CELCIS. The surveys were undertaken to seek the views of our care experienced young people aged 4-26 years old.
The engagement was exceptional, particularly with the 'Your Life Beyond Care Survey'. The response rate for the older age group exceeded expectations, coming in at 70%.
The findings have now been published and will be taken forward to help our young people shape and improve their future.
There was food and drink, music from a DJ and some fantastic entertainment from Scotty the magician. Vibrant Communities provided kids' play equipment to cater the range of ages.
Also in attendance were social workers, staff from Who Cares? Scotland, Young Persons Guarantee, The Promise Participation Team, and Whatriggs Home Link workers.
The event had an incredibly positive atmosphere and was enjoyed by all.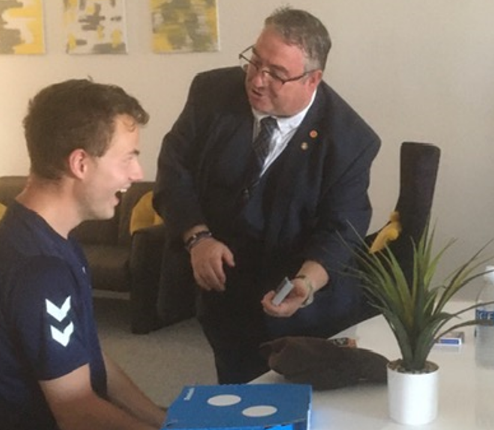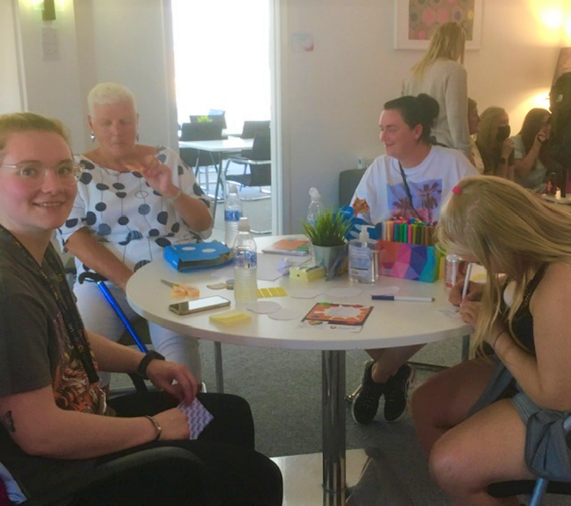 Keeping The Promise
In 2021, East Ayrshire recruited three Promise Participation Leaders.
Their job is to support and encourage care experienced young people to get involved in decisions about their own care and to shape how care services are designed and delivered.
Eòghann MacColl, one of the Promise Participation Leaders in attendance, spoke about the purpose of the event:
"It was great to see so many attend the event in SL33 and to hear about ways we can enable young people to find their voice through participation in activities and issues that they shared with us.
I'm looking forward to collaborating with everyone."
Corran Russell, newly appointed Development Officer for Who Cares? Scotland, also attended the event:
"We had a lovely afternoon at the Re-Connecting Voices Event in SL33.
It was a great opportunity for the local Who Cares? Scotland Team here in East Ayrshire to meet people – both familiar and new faces – and tell them about our work locally and how they can be involved, including how we can support them to have their voices heard!
We look forward to working with all those involved at Connecting Voices to ensure that East Ayrshire is the best place to be for our Care Experienced Community."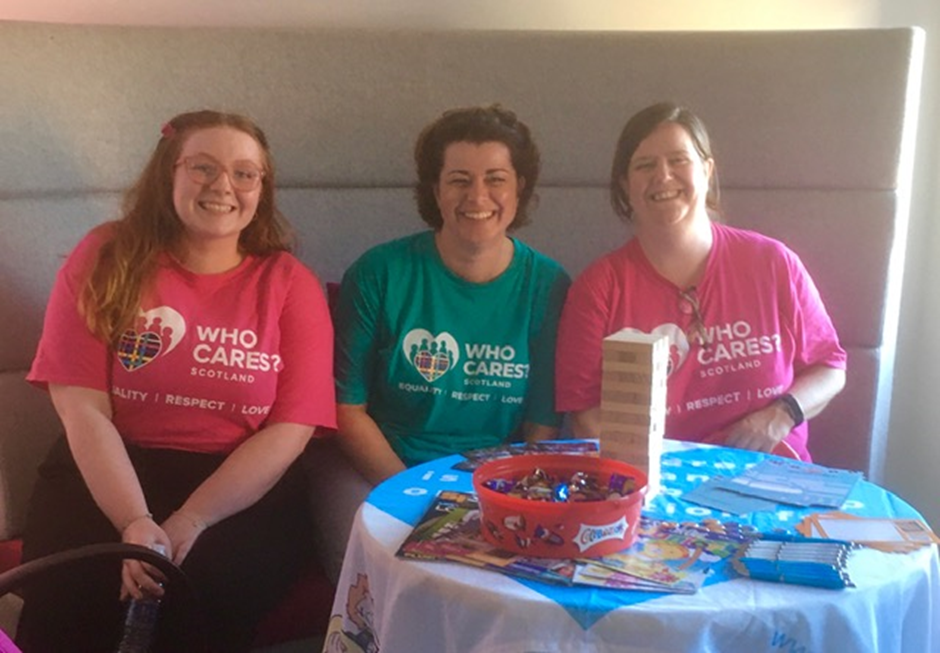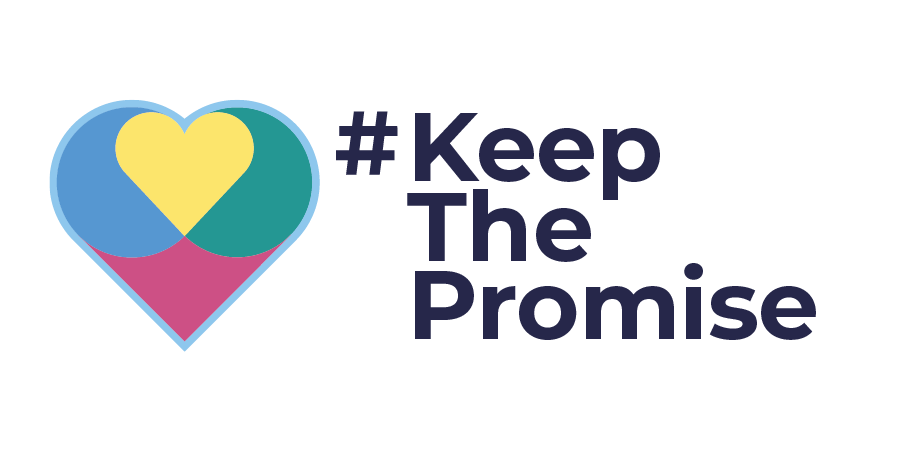 Heather Irving, Service Manager for the Promise Implementation Lead, commented:
"We're looking to get in touch with young people who want to be part of the Connecting Voices Community.
That might include joining social activities and events, joining an art club, getting involved in sports, participating in discussion and debate about the issues they think are important, or just coming together to support each other and have fun.
If you're interested in making your voice heard, we want to hear from you! Get in touch with one of the participation leaders."
Well done to everyone involved in the event and thank you to all who made it along!
If you'd like to find out more about The Promise and Connecting Voices, contact one of the Promise Participation Leaders below: