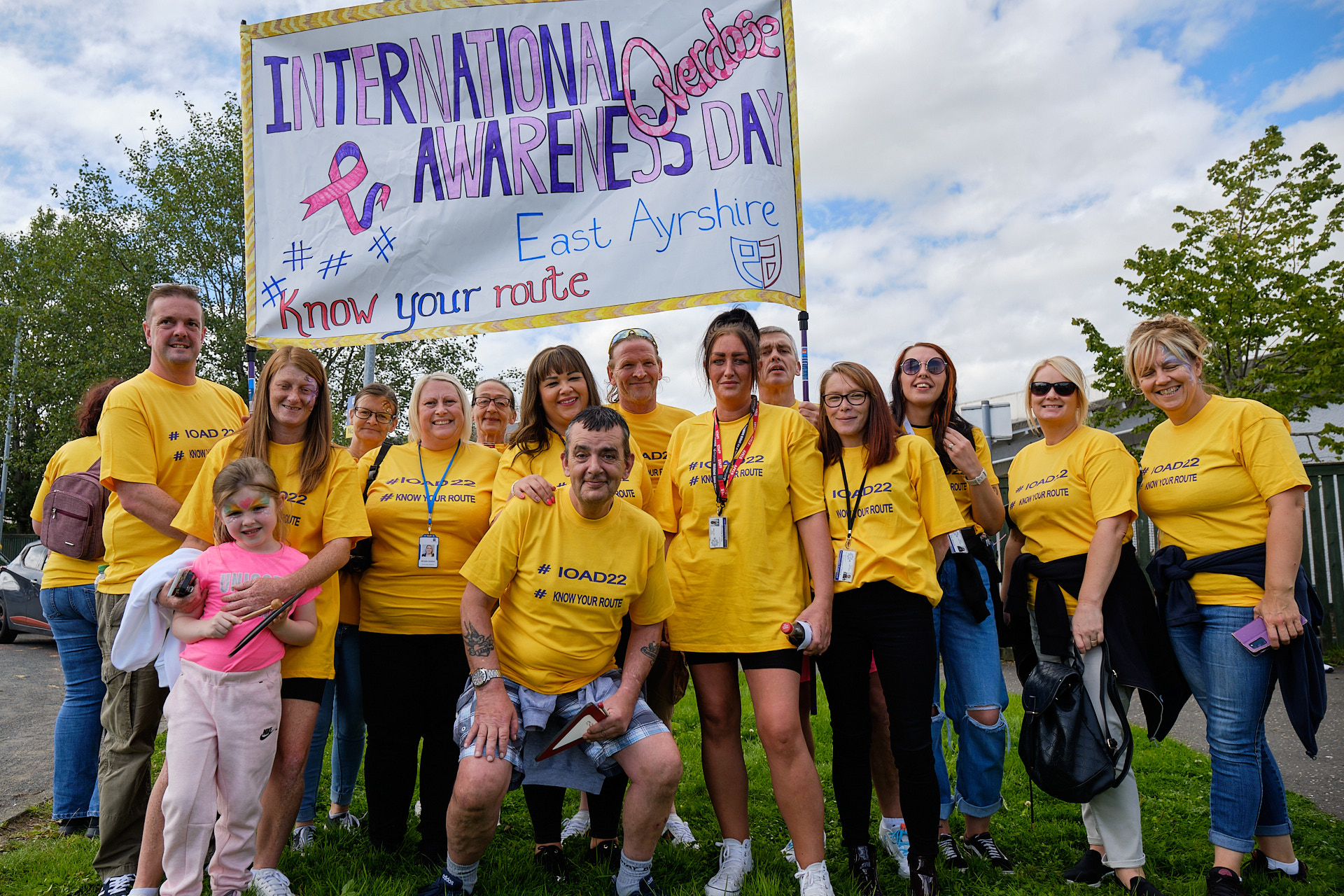 'Know Your Route' Campaign Signposts Communities to Alcohol and Drug Recovery Services
31.08.2022
Kilmarnock residents are being encouraged to find out where alcohol and drug recovery services are available in their community, marking this year's International Overdose Awareness Day.
East Ayrshire's #KnowYourRoute campaign, organised by partners of the East Ayrshire Recovery Network, launched on Wednesday 31 August with a walking tour of Kilmarnock's recovery services to raise awareness of the support available to individuals, families and carers.
Starting at the RADAR base (Rapid Access to Drug and Alcohol Recovery) at the North West Kilmarnock Area Centre, participants stopped at various locations where people can find support and access Naloxone, a life-saving drug that can be given to a person in the event of an overdose, temporarily reversing its effects and buying critical time until emergency services arrive.
The walk ended in Kilmarnock's Howard Park, where attendees were greeted by a piper and guest speakers, followed by a rose ceremony of remembrance to honour lives lost to addiction.
Drugs Policy Minister Angela Constance said:
"I am grateful to have been invited to take part in the "Know Your Route" walk to mark International Overdose Awareness Day. The event gave me an opportunity to connect with the local community and hear about the vital work being done by alcohol and drugs services in Kilmarnock.
"The number of deaths in Scotland is heart-breaking and I want to pass on my sincere condolences to all those who have been affected by this crisis.
"I am determined that every penny of the £250 million we will spend on the crisis over the course of this Parliament will make a difference.
"We're putting the voices of lived experience at the heart of the National Mission to reduce drug-related deaths.
"We'll continue to listen to those views and draw on evidence from around the world as we tackle this emergency – taking action and delivering new investment to get more people into the treatment and recovery which works for them."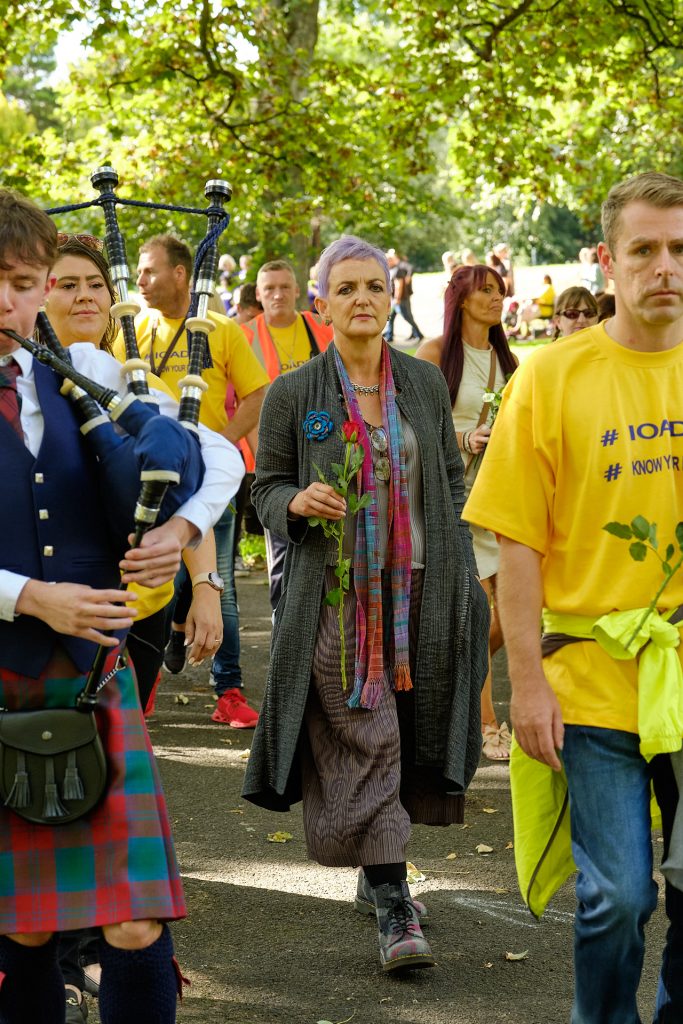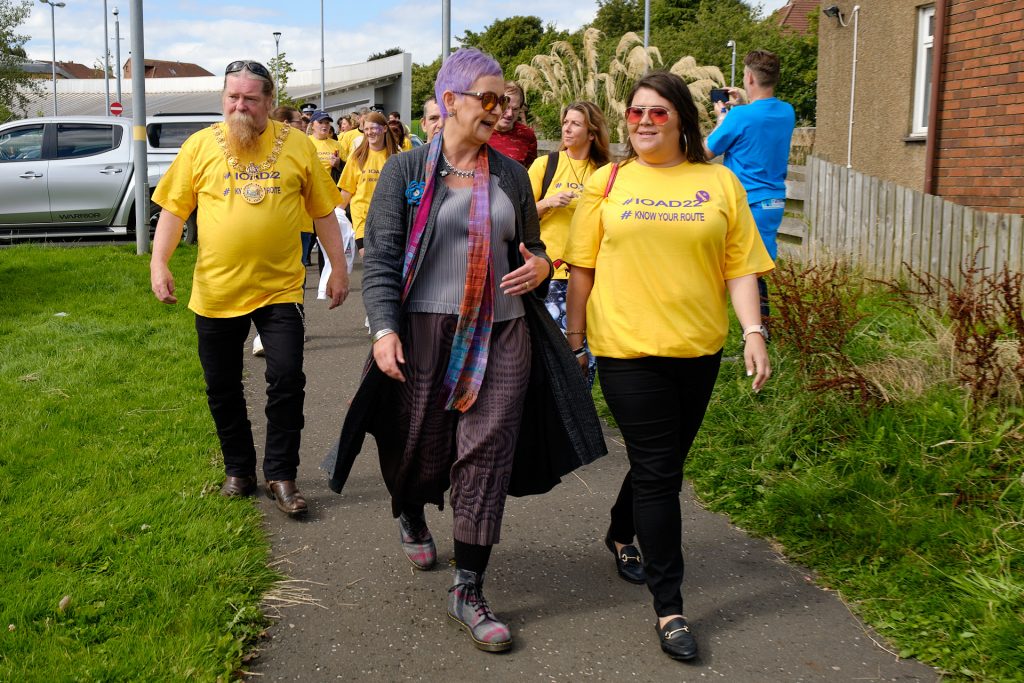 Nikky Wayne is a recovery worker in East Ayrshire, she said: "On a personal level International Overdose Awareness Day means so much to me and I am really delighted to be part of the team shedding a light on this vitally important area in East Ayrshire."
East Ayrshire's Provost, Councillor Jim Todd, also spoke at the event, he said: "Today has been a sterling joint effort by recovery service providers in East Ayrshire. We are truly fortunate to have such a strong network of organisations, and their dedication and compassion is second-to-none.
"These services can save lives, so I encourage everyone to take the opportunity to get to know where you can find help if you or someone you care about ever needs it."