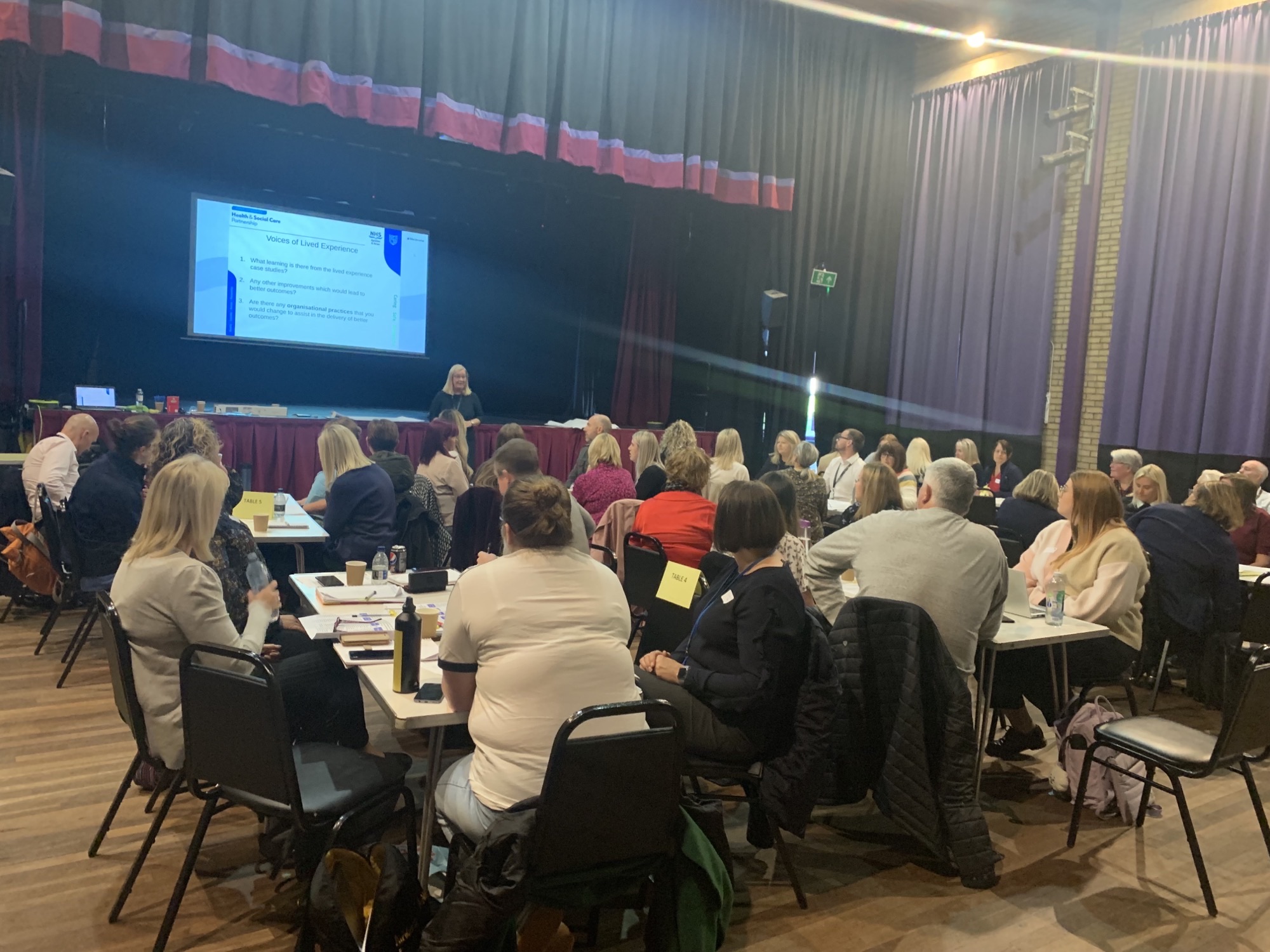 Multi-Disciplinary Teams events encourage teamworking
21.10.2022
Our recent Multi-Disciplinary Teams development events were a great success, with staff from across the partnership coming together to share learning, strengthen professional relationships and reflect on best practice.
Two area-wide events took place in Kilmarnock's Take A Bow Opportunity Centre, on Tuesday 27 and Thursday 29 September, and were led by Erik Sutherland (Head of Locality Health and Care Service) and Jo Gibson (Head of Wellbeing and Recovery).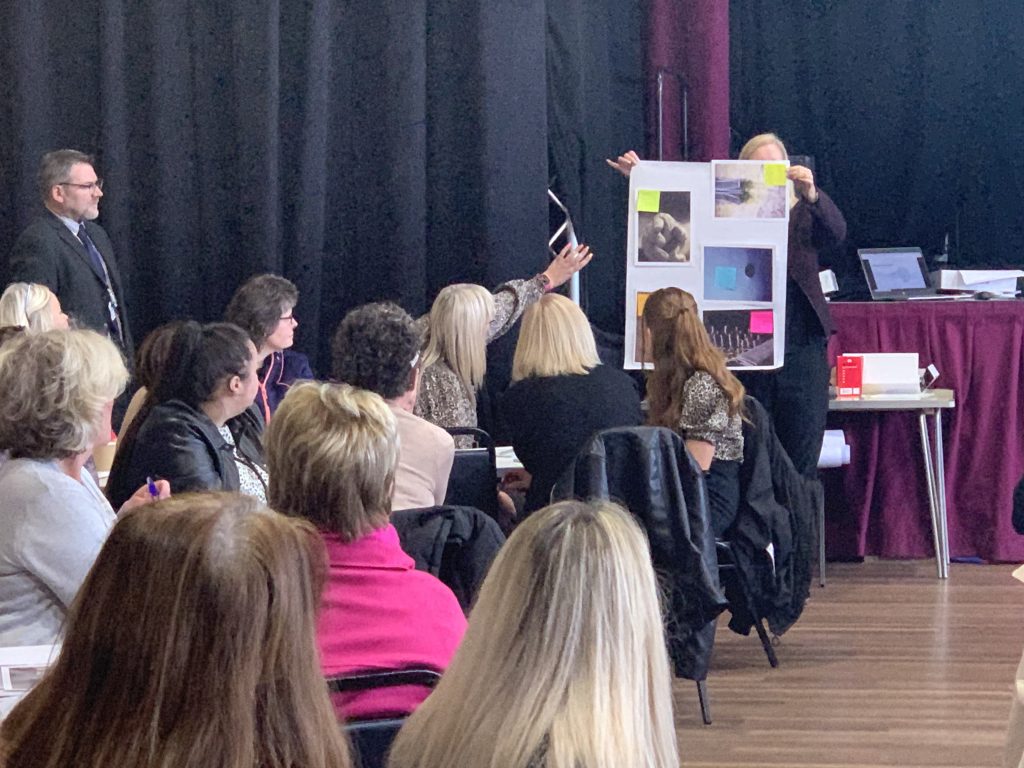 As part of the workshop-style events, attendees were presented with a series of real-life case studies and asked to discuss how each one could help shape future MDT working in East Ayrshire.
The next exercise encouraged attendees to consider our existing EAHSCP values within the context of MDT working. To gather responses, 'Values Circles' worksheets were handed out for attendees to complete with their answers to the following questions:
What matters to the people we serve?
What matters to us in terms of how we work together?
How do we translate these values into actions and behaviours that will help progress MDT working?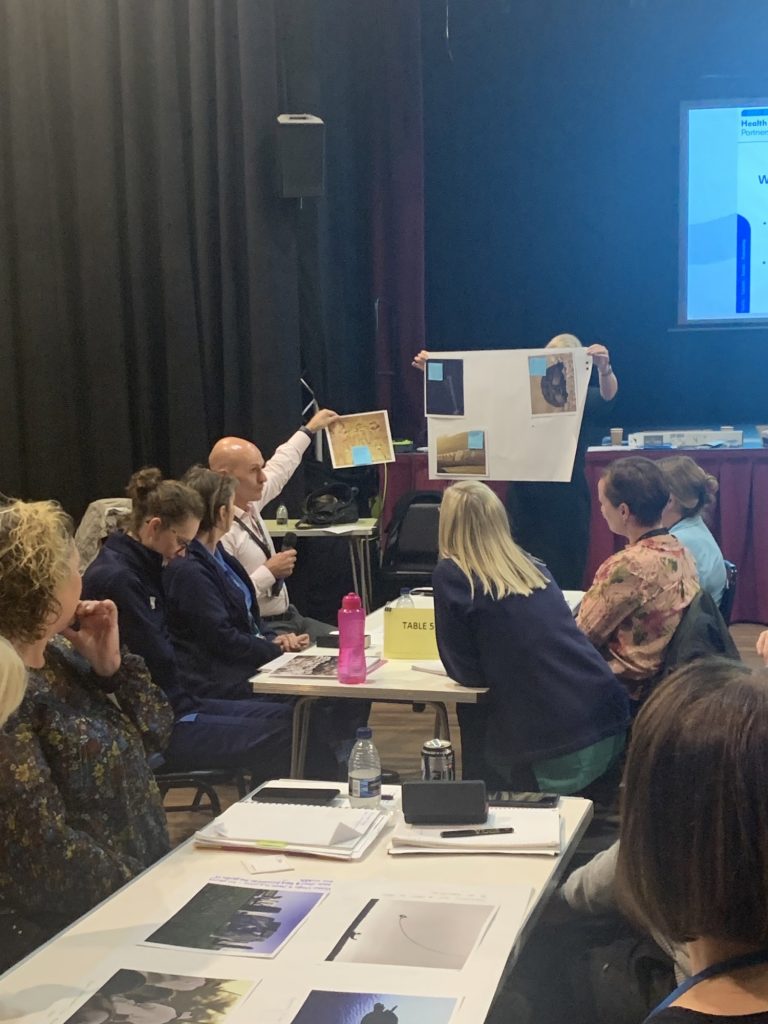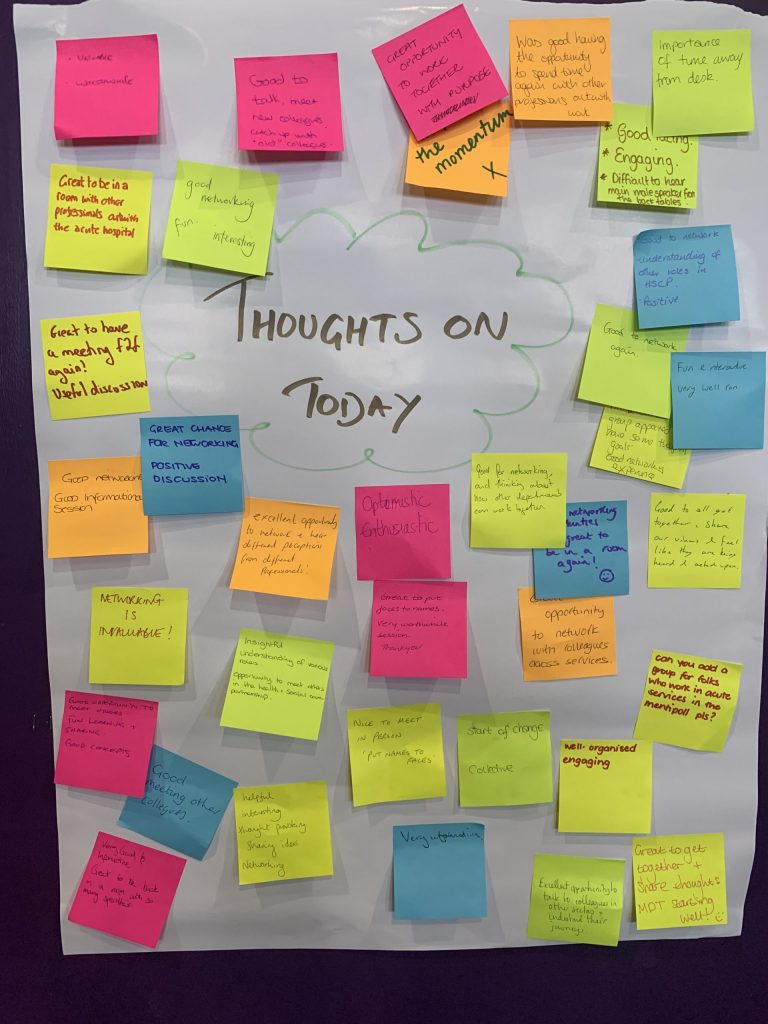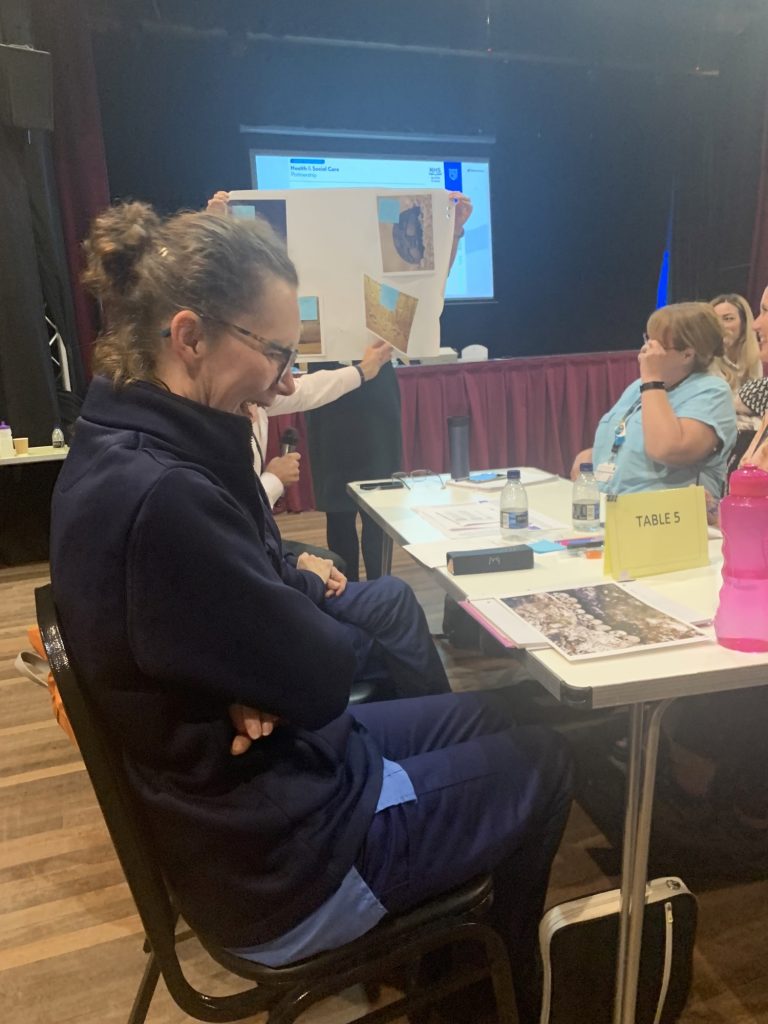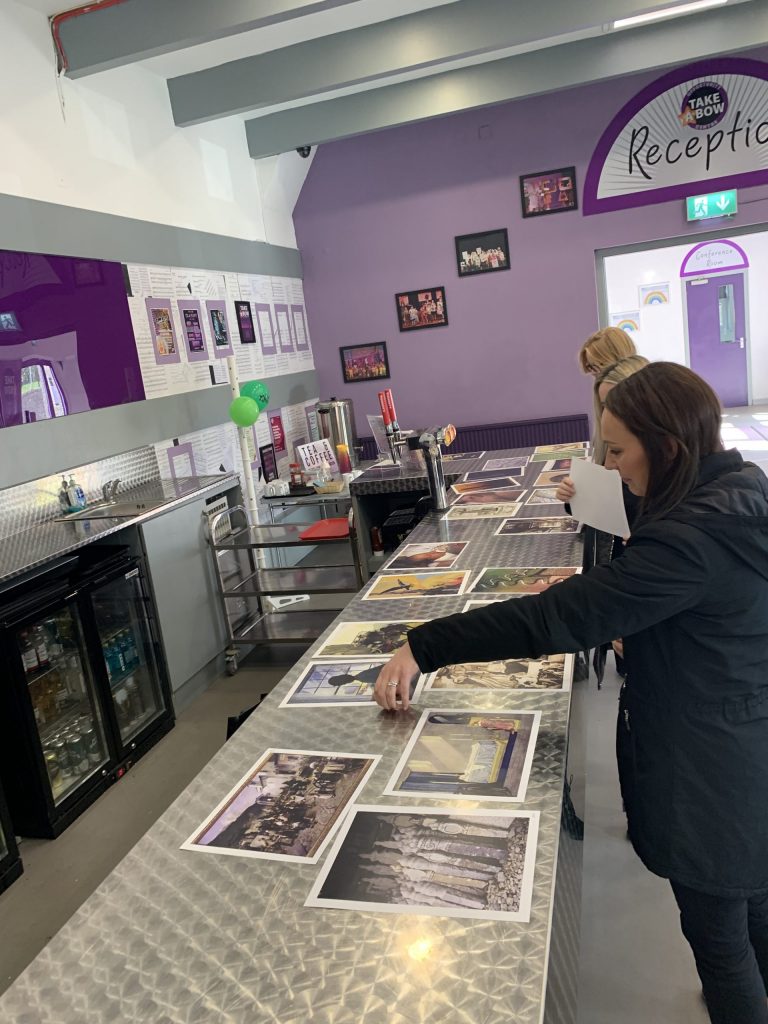 It was great to see so many people communicating and excited about continuing to work together to offer the best support to people in East Ayrshire!
A further three locality-wide events are scheduled for Tuesday 8, Tuesday 15 and Thursday 17 November, for Kilmarnock, Northern and Southern localities respectively.
Full details will be released shortly.