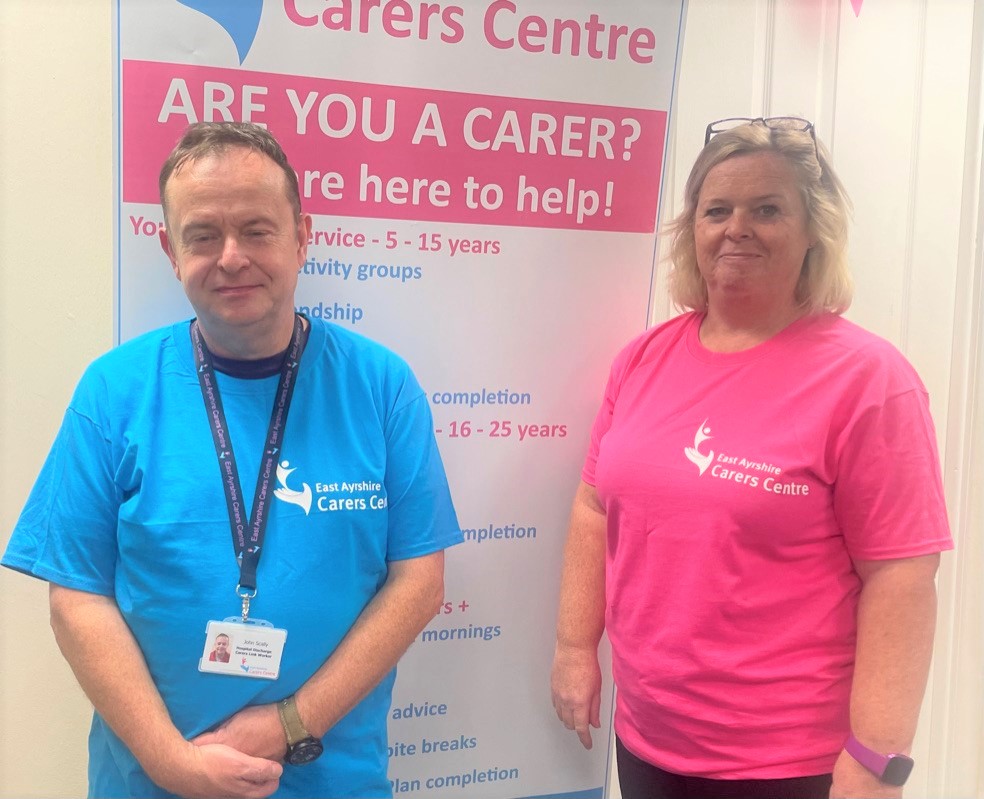 East Ayrshire Carers Centre welcomes new staff
24.10.2022
East Ayrshire Carers Centre recently welcomed John and Lorna, their new Hospital Discharge Carer Link Workers, who will work closely with the Discharge without Delay teams within University Hospitals Ayr and Crosshouse.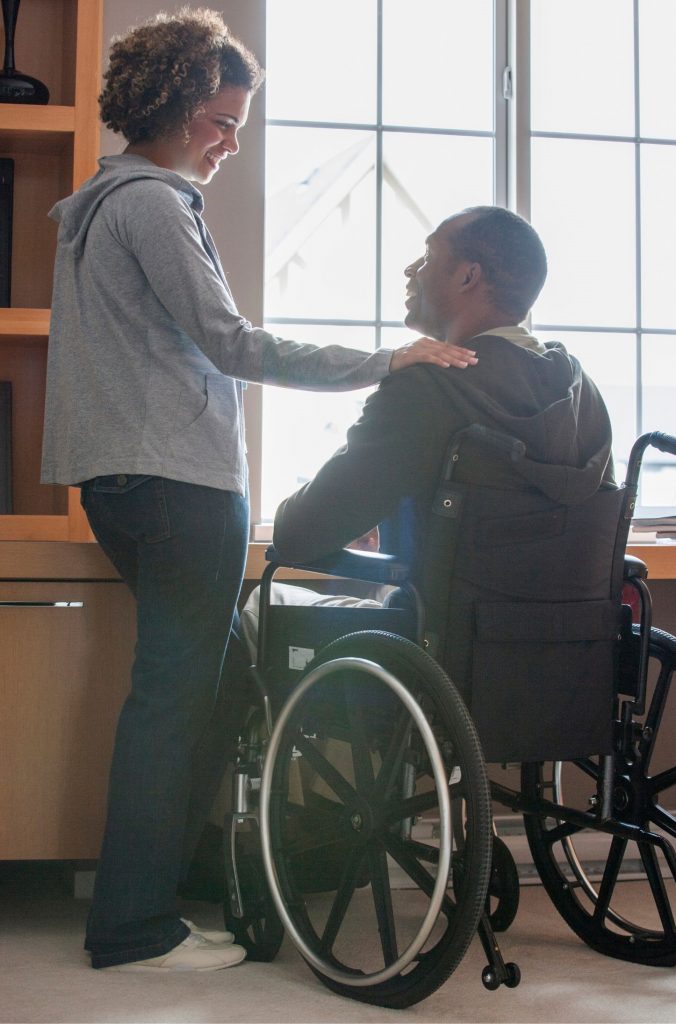 John and Lorna's posts have been funded by the HSCP Carers Act budget and developed to help carers understand their rights under The Carers (Scotland) Act 2016.
This will help ensure carers are involved in the planned discharge of their loved ones. 
By supporting them through the discharge process, John and Lorna can help carers identify what support they may require from statutory and voluntary services, to provide care and support for their loved ones and to live a life alongside their caring role.  
Following successful visits to University Hospitals Ayr and Crosshouse, John and Lorna have planned a series of awareness raising days within both hospitals. 
They will be available to discuss their service to all hospital staff members and are eager to identify and support unpaid carers in both settings.