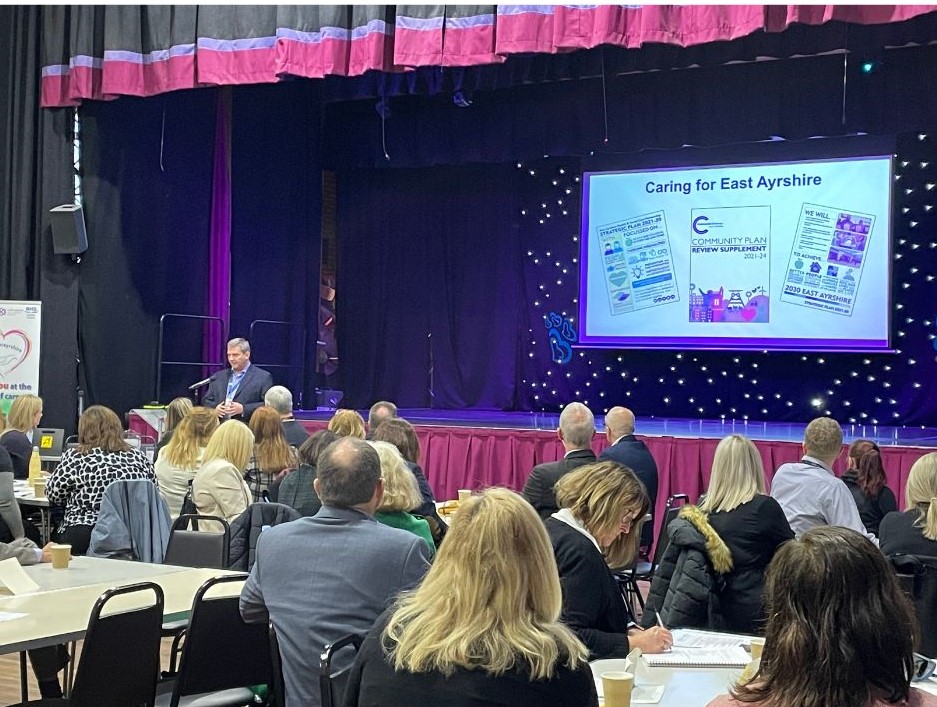 Caring for Ayrshire relaunch focuses on individuals
28.11.2022
Delegates and staff from across the partnership recently came together for our Caring for Ayrshire relaunch event at Kilmarnock's Take A Bow Opportunity Centre.
The event was also attended by Claire Burden (NHS Ayrshire and Arran Chief Executive), Lesley Bowie (NHS Ayrshire and Arran Board Chair), Eddie Fraser (EAC Chief Executive) Douglas Reid (EAC Leader) and Craig McArthur (EAHSCP Director).
Over the course of the morning there were speakers, workshops and plenty of discussion, all focused on what has made the Caring for Ayrshire initiative work well and on the continuing need to keep service users and their families front and centre in all aspects of their care.
Claire Burden stressed the importance of setting goals for the future and continuing to work in partnership in order to reach them:
"The purpose of these meetings is to get milestones in the sand and make this strategy a reality. With East Ayrshire Council and EAHSCP, we are committed to keeping care as close to home as possible."
As part of the workshop and discussion sessions, attendees were asked to consider the future goals of Caring for Ayrshire, how we can best work together to achieve it, and how we can communicate more effectively with the people who depend on our services.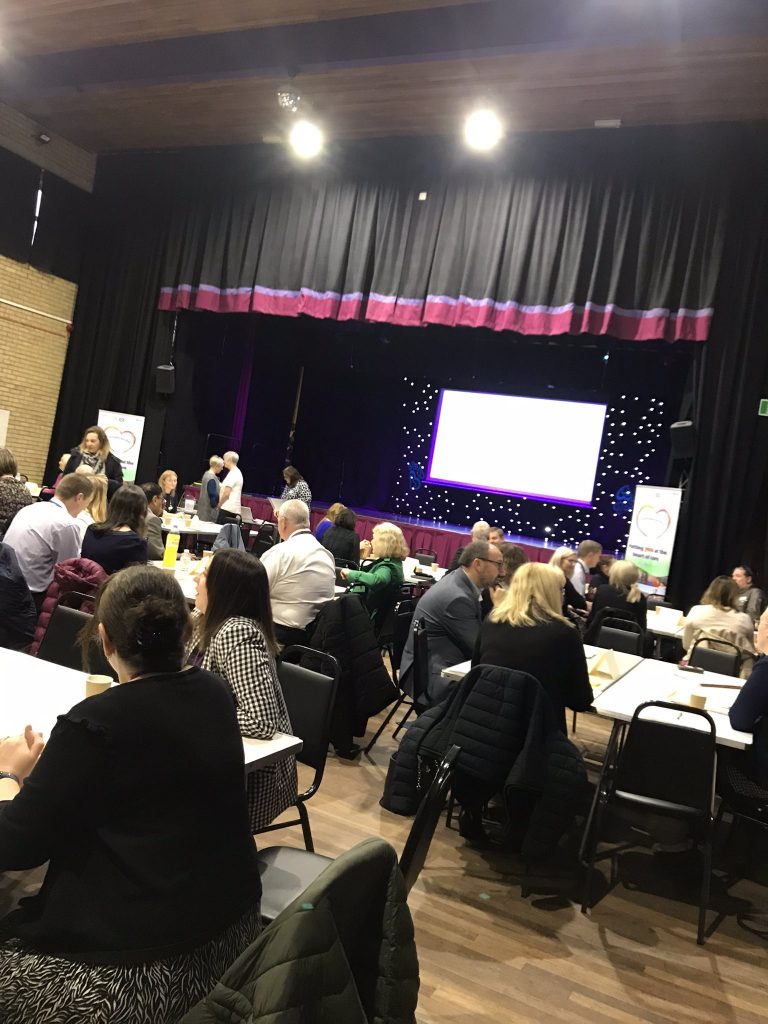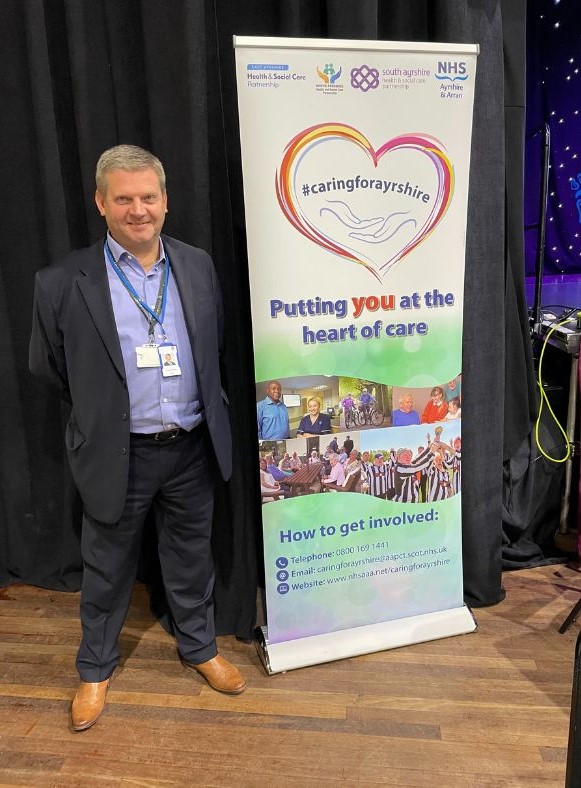 Our Director, Craig McArthur, echoed Claire's message and added that developing and improving Caring for Ayrshire means taking action in response to feedback from service users and their families:
"We want to keep people well as opposed to just treating illness.
We want to help people live independently, in an innovative and person-centred way, and to involve them in the improvements we make."
Thank you to everyone who came along to the relaunch and made it such a worthwhile and enjoyable event.
The engagement and commitment shown by staff across the partnership will surely mean great things for the future of Caring for Ayrshire.
Here's to the next chapter!