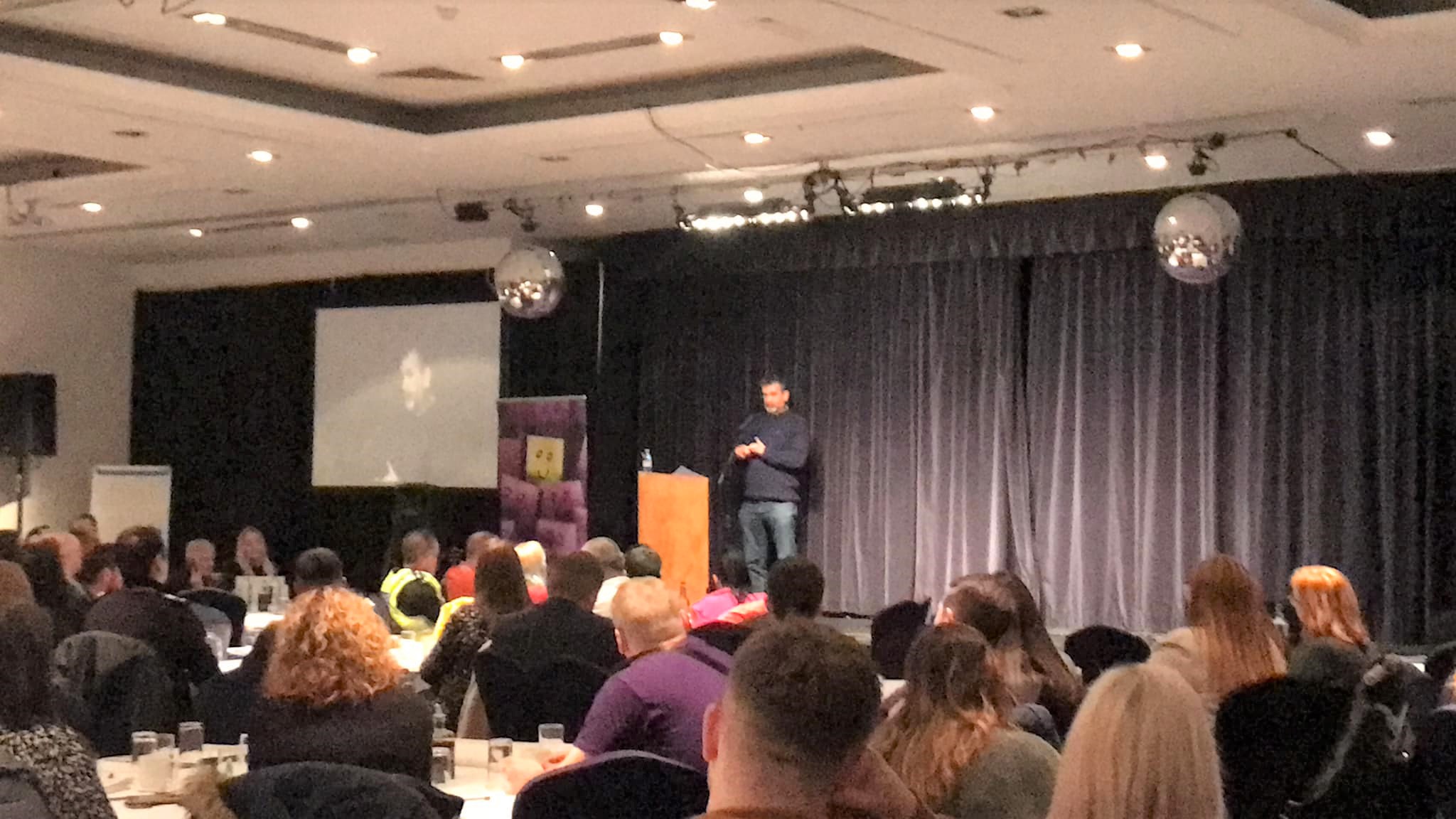 ADP Conference celebrates recovery
20.12.2022
East Ayrshire Alcohol and Drugs Partnership held their annual conference this month, with a variety of guest speakers discussing different aspects of recovery.
The event took place at The Park Hotel, Kilmarnock, and was opened by Neil Kerr, EA ADP Chair. During his introduction, Neil commented on the impact of the pandemic on recovery services and that the lessons learned had left them "better placed to tackle issues going forward".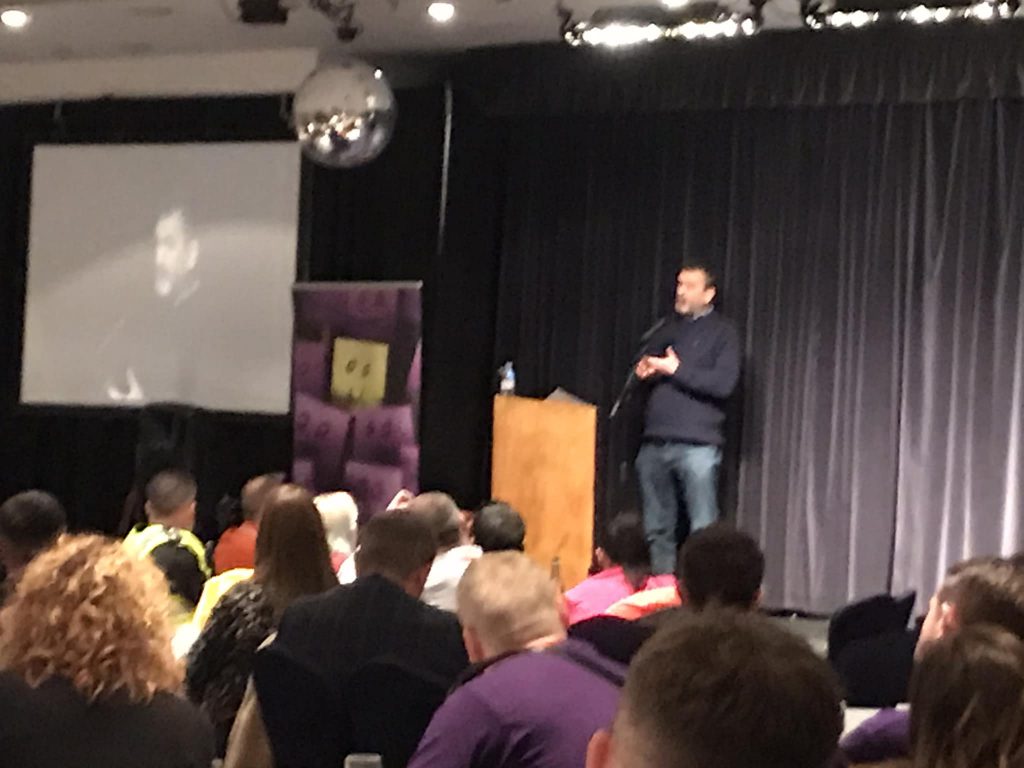 The first speaker was David Best, the world's first Professor of Addiction Recovery, who discussed the fundamental role of social connection in helping people leave alcohol and drug use behind:
"Recovery starts with connection. It happens in communities, not in clinics. The evidence suggests that recovery is maintained through social networks, meaningful activities and community connections. If you want people to engage with recovery you have to provide a peer support mechanism to get them through the door."
Linda Nisbet, Children's Services Manager for Barnardos East Ayrshire, then spoke about why a holistic approach is needed to support children affected by drug and alcohol use:
"A whole family approach [is based on the belief that] conditions that affect a family will affect children and young people. What's good for a child is good for a family, and what's good for a family is good for the community as a whole."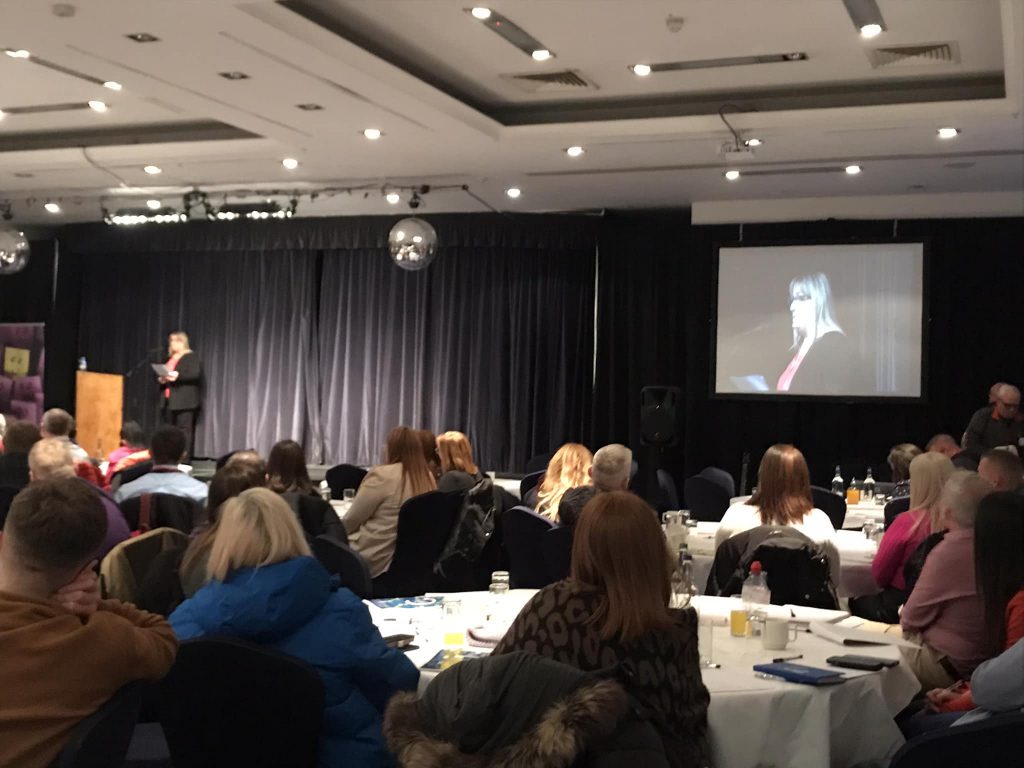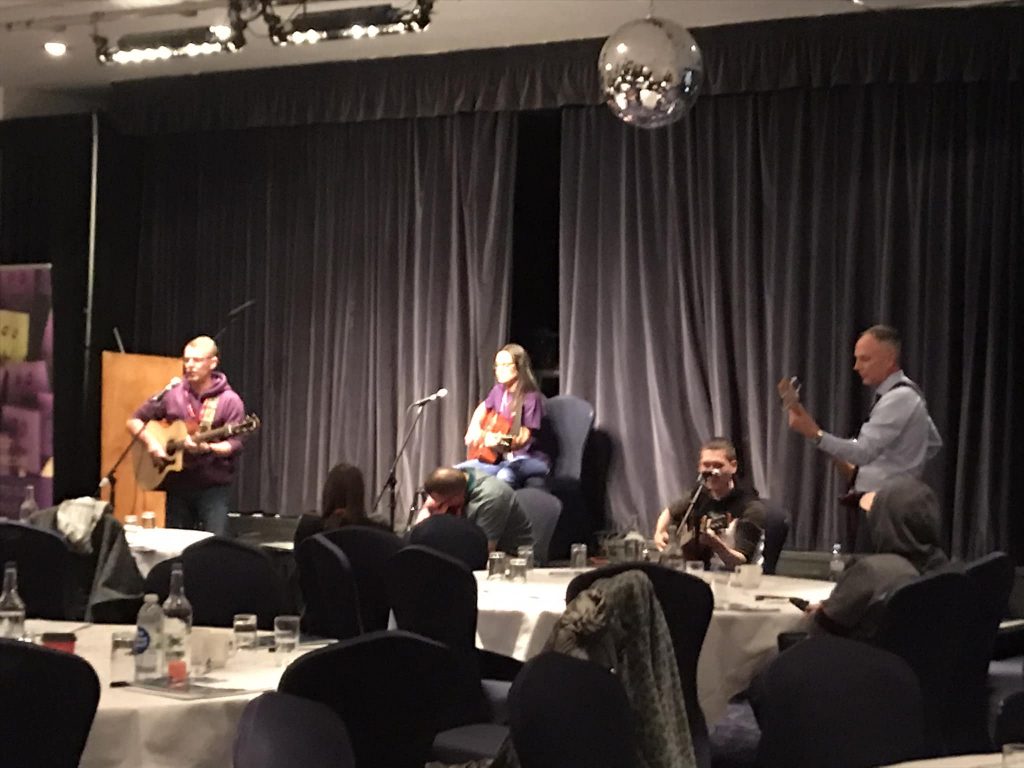 Attendees then took part in a group discussion session, exploring how we can ensure recovery work is family inclusive and what needs to be done to address alcohol related harm in East Ayrshire.
This was followed by fantastic presentations from representatives of Patchwork Recovery Community, East Ayrshire Recovery Hub, and The Zone Initiative. We also had some terrific lunchtime entertainment from Recovery Rocks – the official East Ayrshire Recovery Hub band!
The second half of the conference was opened by Alison Douglas, Chief Executive of Alcohol Focus Scotland, who discussed what drives excessive alcohol consumption and what must change to reduce it. She commented on societal attitudes to alcohol, likening it to "wallpaper" as it has become such an ordinary and undisputed part of life:
"We know what really drives alcohol consumption is societal normalisation, affordability and accessibility. It's become so socially acceptable to the point where it's like wallpaper. The idea that it's considered a sacrifice to have to give up drinking while pregnant shows societal attitudes."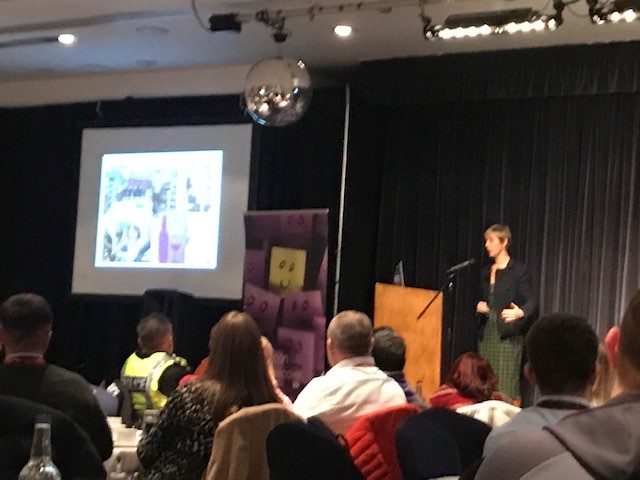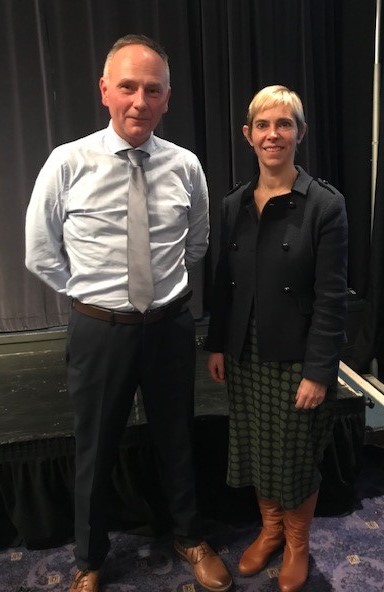 Neil Kerr then returned to the stage, bringing the conference to a close with some final remarks. He later spoke to The Tea Break about the success of the conference and the shape of things to come for recovery in East Ayrshire:
"Many thanks to everyone who attended the conference and contributed to the discussions it raised. While we have some way to go in tackling societal stigma, it's clear that connection is beginning to eclipse isolation, and that recovery is becoming more and more visible in East Ayrshire.
Thank you also to our local recovery groups who presented their work in the community and in particular their ambition to make a real and sustained difference to the lives of people in recovery.
The ADP looks forward to meeting the challenges that undoubtedly lie ahead and also to continue working closely with all of our partners throughout East Ayrshire in the new year."