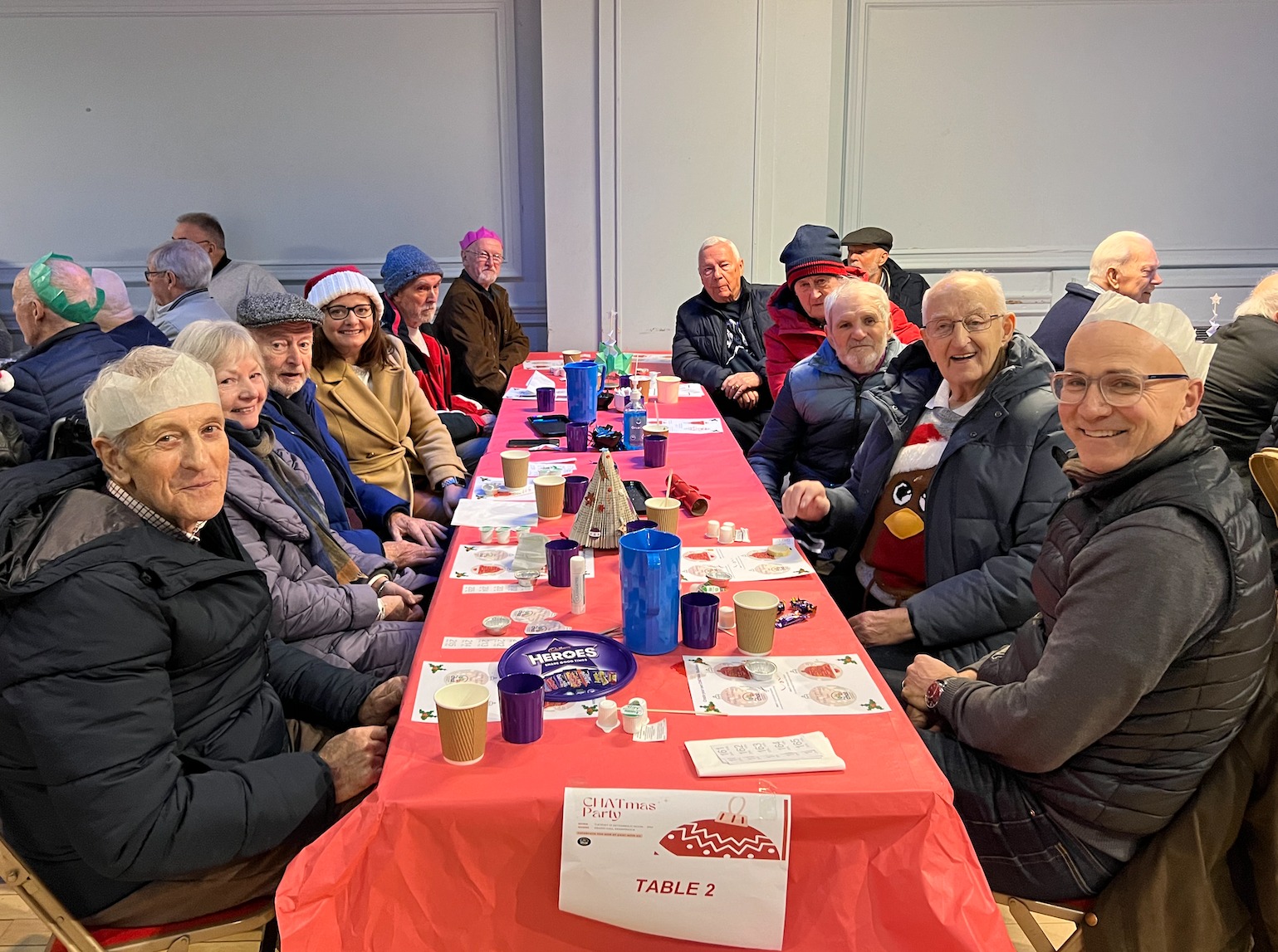 Fun and games at CHATmas party
20.12.2022
East Ayrshire Vibrant Communities' Community Health Activity Team (CHAT) recently held a 'CHATmas' party, for people who have been referred to the service through the Activity on Prescription scheme (AOP).
The event was the group's first in-person gathering since 2019, and brought together participants who attend CHAT exercise classes and organised walks.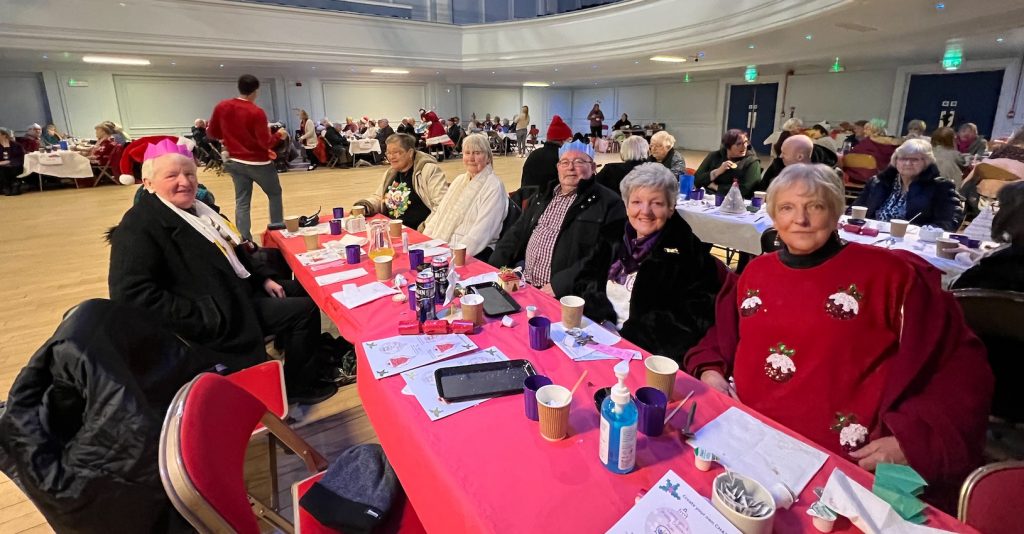 The party took place on Tuesday 13 December at Kilmarnock's Grand Hall, and was attended by 160 people from across East Ayrshire.
Guests enjoyed a three-course meal from East Ayrshire Catering and entertainment from St Joseph's Academy pupils and John Reid, Vibrant Communities' very own Elvis! Last but not least, DJ Johnny provided some great Christmas tunes for guests to dance with Santa.
Party guests also got to make their own Christmas baubles, play snowman beetle, take some fun Christmas selfies and enjoy meeting old and new friends.
This was followed by a raffle, with prizes donated by staff, class participants and local businesses. Guests also brought food donations, which will be used to support those in need over the holiday period.
The event raised £300 for charity and a fantastic number of donations for East Ayrshire Recovery Hub and other local food larders.
A huge shout-out to all who donated prizes and to everyone involved in making this such a fun day!