Babychat group provides support to local mums
21.12.2022
An East Ayrshire mother and baby group is providing invaluable support, relaxation and friendship to mums in Kilmarnock and surrounding area.
The Babychat Group was set up by the EAHSCP Health Visiting Service and is delivered at East Ayrshire Community Hospital by Health Visiting Support Workers, Carolyn Wells and Senga Leggat.
Carolyn told us more about the service and the benefits it provides: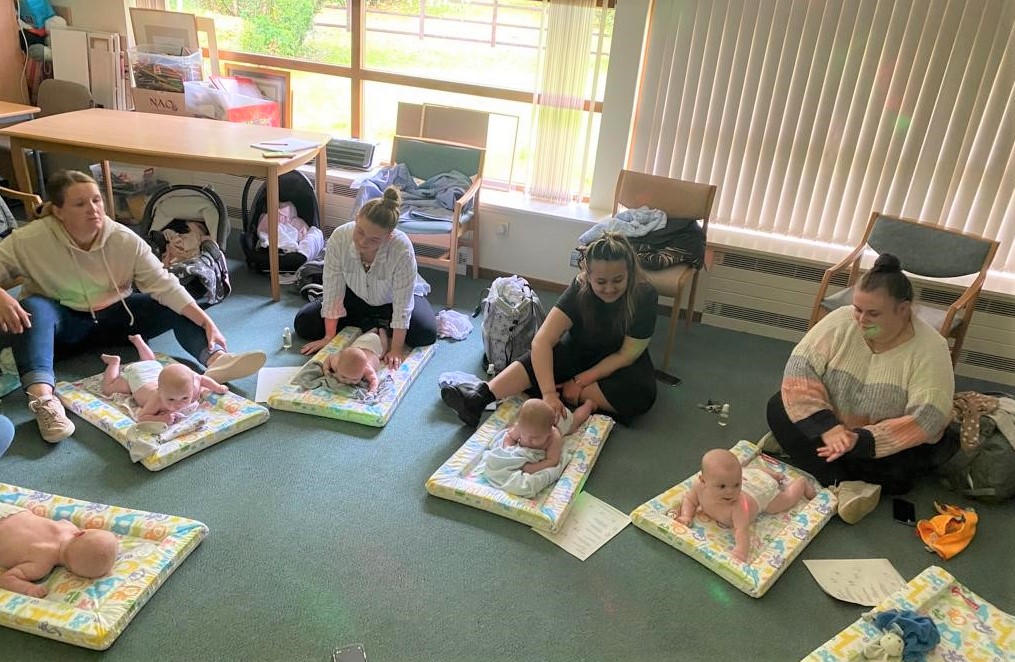 "The group was originally set up to provide support to our vulnerable families and to promote babies' and parents' bonding and attachment and wellbeing. 
Within the relaxed sessions our families can experience positive interactions through baby massage and tummy time, which promotes health benefits and relaxation for the baby. The group also encourages face-to-face interactions between mum and baby, incorporating songs and nursery rhymes through our Bookbug Sessions. 
The group is now mainly made up of first-time mums, which allows them to form friendships and exchange experiences of motherhood.  Senga and myself promote open discussions within the group and are happy to take on any ideas which may enhance the overall experience of Babychat. 
The programme can be adapted at any time to include other professional services, such as Childsmile, Speech & Language Therapists, Wellbeing Sessions and Sensory Play provided by our local Community Practitioners.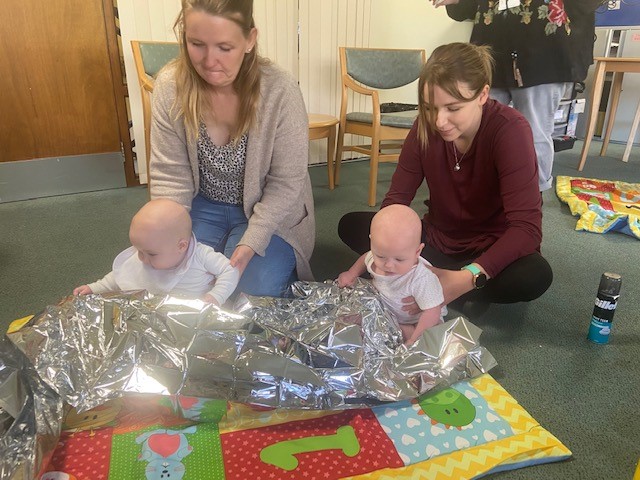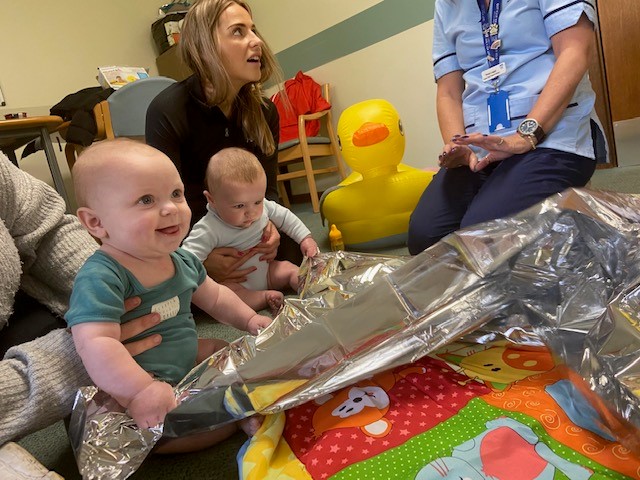 We endeavour to provide the Group with as much information and ideas as possible to promote their baby's development in order to achieve important milestones.  
We may be a small group (maximum numbers are between six and seven) but the outcomes are huge!"
The group has been highly praised by mothers who regularly attend:
"Amazing group to bond with baby, benefits them.  Great for them to see other people, helped with my babies constipation. Senga and Carolyn were beyond amazing with us".
"Fab group – smaller than normal 'baby groups', which made me feel more confident attending and interacting with others. Wee one loved it every week, so chilled out. Thanks to Carolyn and Senga".
"I really enjoyed baby group, there wasn't many people so I was quite comfortable.  I met other mums which was nice since I don't get to meet other mums much. The massages helped with my baby's trapped wind and he loved the different activities".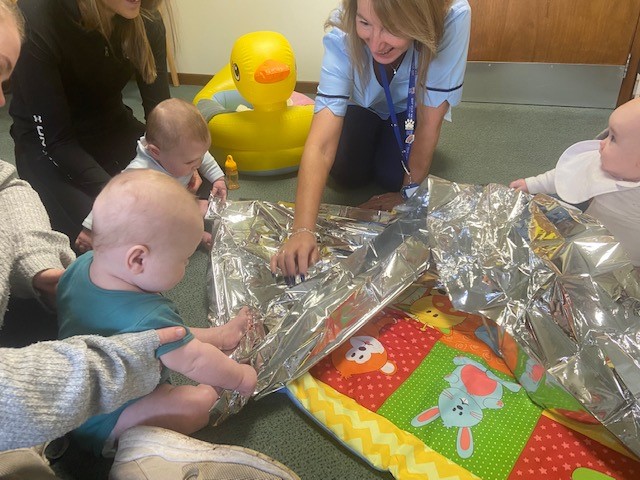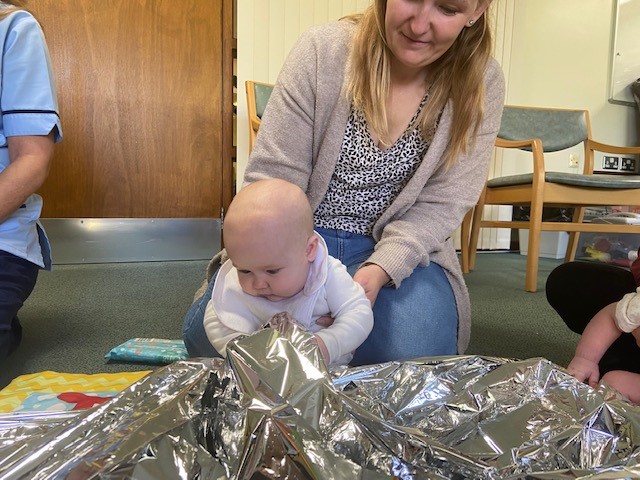 Well done to Carolyn and Senga for making Babychat such a lovely, welcoming place for local mums!