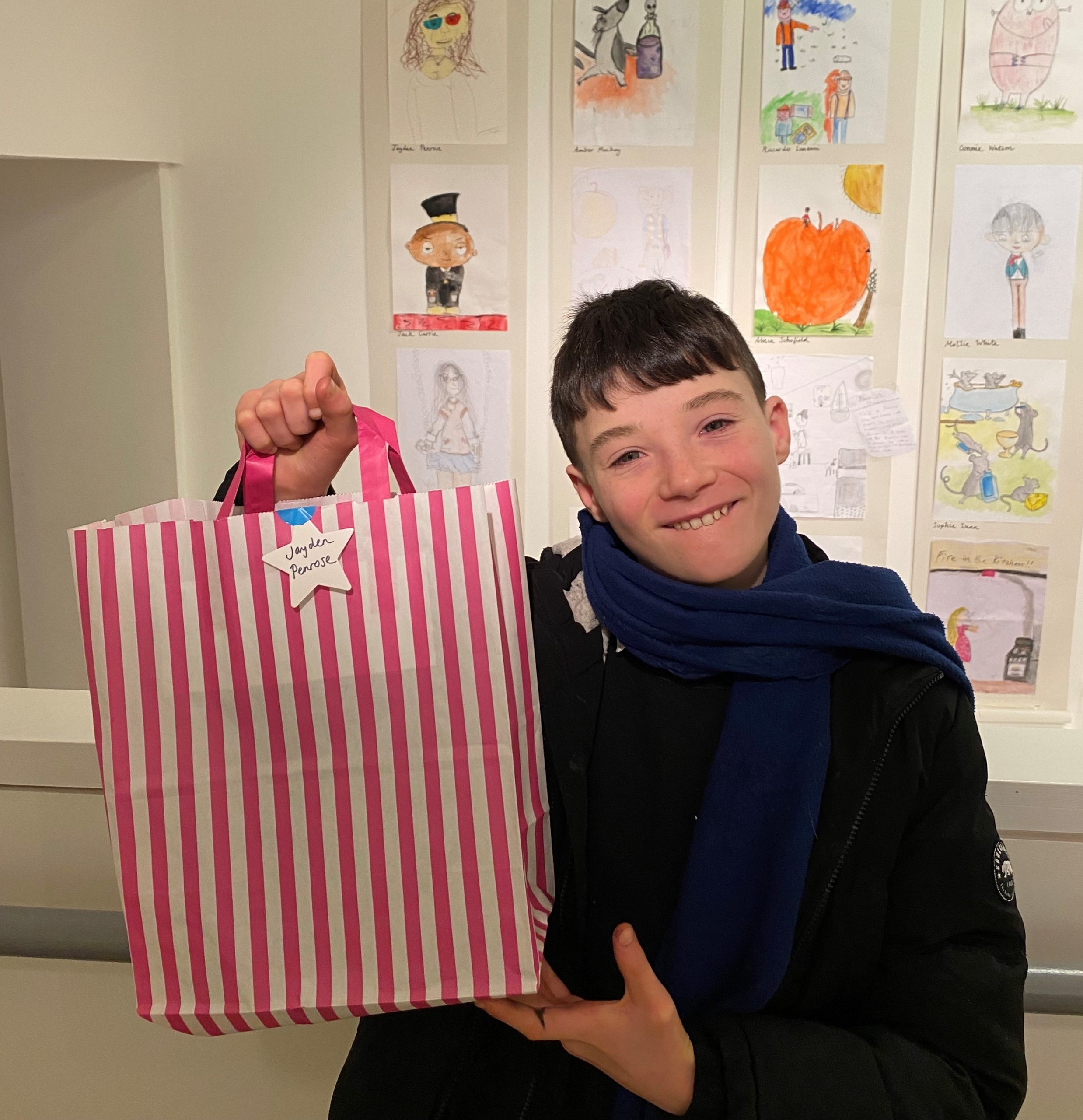 Talented Jayden is featured in exhibition for Quentin Blake
23.01.2023
The work of a young, East Ayrshire artist has been featured in an exhibition at Kilmarnock's Dick Institute.
The Children's Illustration exhibition, celebrating Quentin Blake's 90th birthday, invited children aged 7 to 16 to submit drawings inspired by the illustrator's work, which appears in many books by children's author, Roald Dahl.
Jayden Penrose is a member of ArtClub, a group of care-experienced young people who meet every week in the Dick Institute, using creative mediums to explore the issues that are important to them.
His submission, 'Geraldine at a 3D Movie', is currently on display in the Young People's Gallery until the exhibition ends on Saturday 25 February.
Geraldine Greene, Visual Art and Exhibitions Officer for East Ayrshire Leisure Trust, was heavily involved in setting up ArtClub, and continues to support its members to engage with art as a means of expressing themselves:
"It's wonderful having ArtClub sessions as a regular feature at the Dick Institute. It's such a supportive and creative group and always inspiring to see what new artwork the young people have been making and to hear their ideas. This brings another valuable dimension to our visual art programme, and a lovely creative atmosphere to the venue during their workshops."