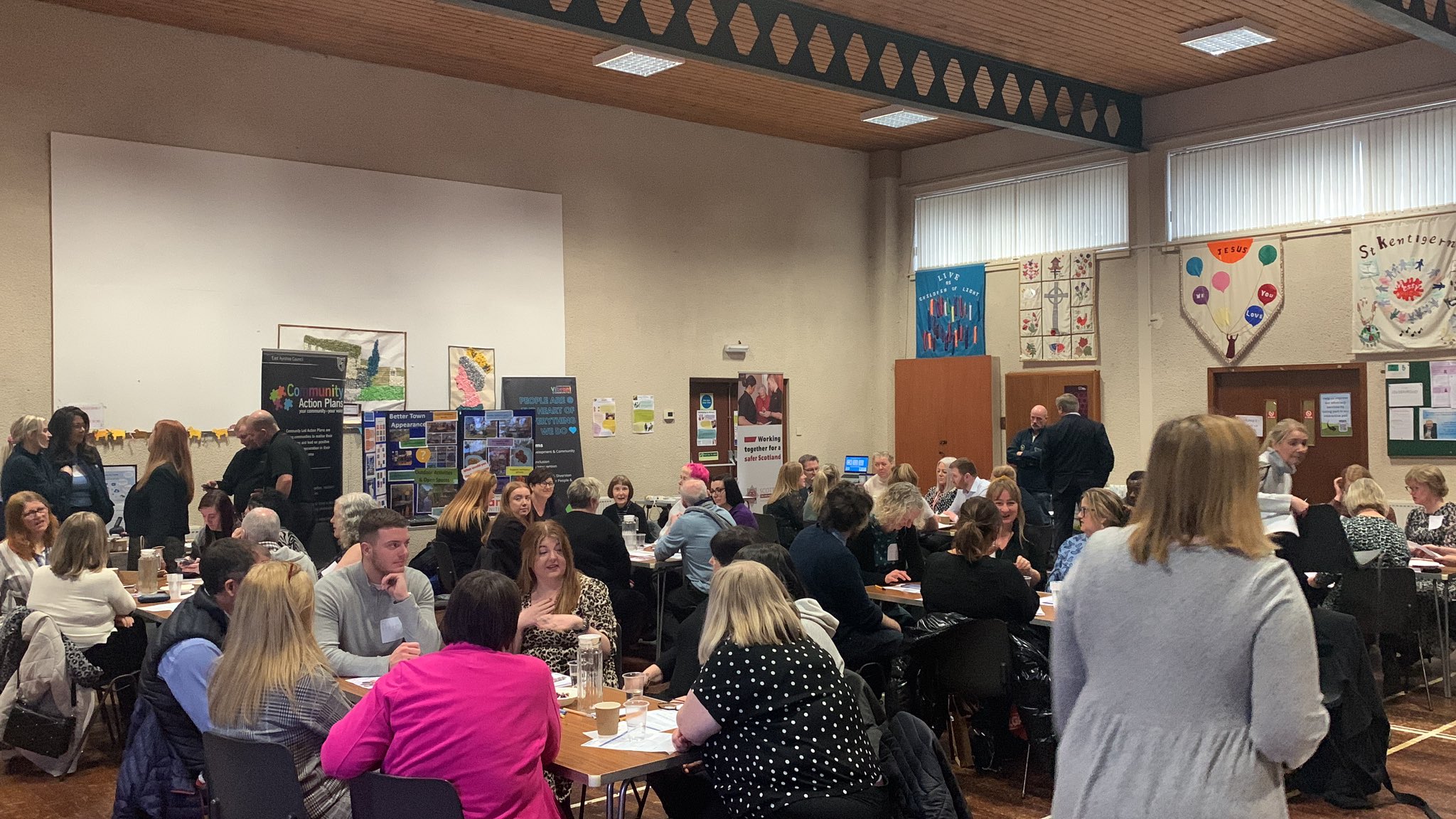 East Ayrshire leads Local Conversation on wellbeing
07.02.2023
Local residents and families have been invited to take part in a series of events to give their views on community-based health and wellbeing services in their area.
Hosted by East Ayrshire Health and Social Care Partnership, the annual community discussion events called Local Conversations, are open to all who live in East Ayrshire and want to have their say to help improve local community health and social care services.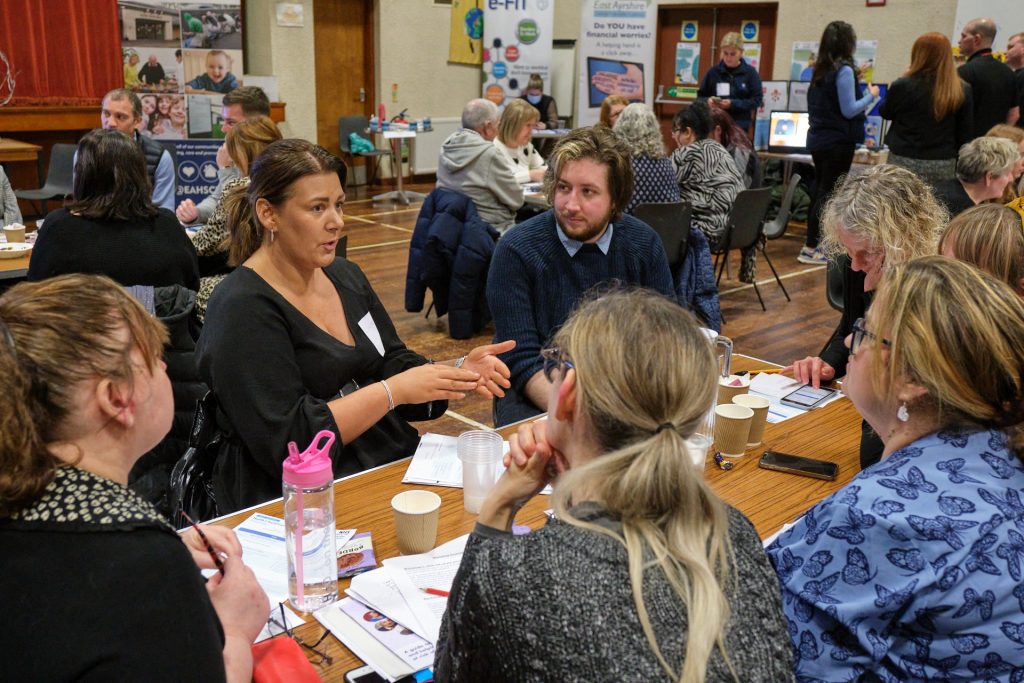 The first event took place on Friday 3 February at St. Kentigern's Church in Kilmarnock, and is followed by events at Netherthird Community Centre in Cumnock on Friday 10 February and Galston Community Centre on Friday 17 February. All events run from 10am to 1.30pm with lunch provided.
As well as inviting the public to have their say on health and social care services, each Local Conversations event is hosting market stalls to provide practical, on the spot resources and advice, interactive workshops and local entertainment.
Councillor Jim McMahon, Spokesperson for Welfare and Poverty, Social Care and Mental Wellbeing, said: "Putting people and communities first is something that is hugely important to us, especially when it comes to health and wellbeing. That is why we want to encourage as many residents to join us at our Local Conversations events as possible.
"As well as being a great way to find out more about what's going on in your area, you also get to tell us what you think and help us shape better health and social care services in our communities. These events are very much about working together."
Craig McArthur, Director of East Ayrshire Health and Social Care Partnership, added: "During the pandemic we had to pause our annual in-person Local Conversations events, so I am delighted that, not only are they back, but we are holding events covering more of East Ayrshire.
"We believe that everyone should have a say in their own health and social care services, and I look forward to the local conversations we'll be having with our communities over the coming weeks."