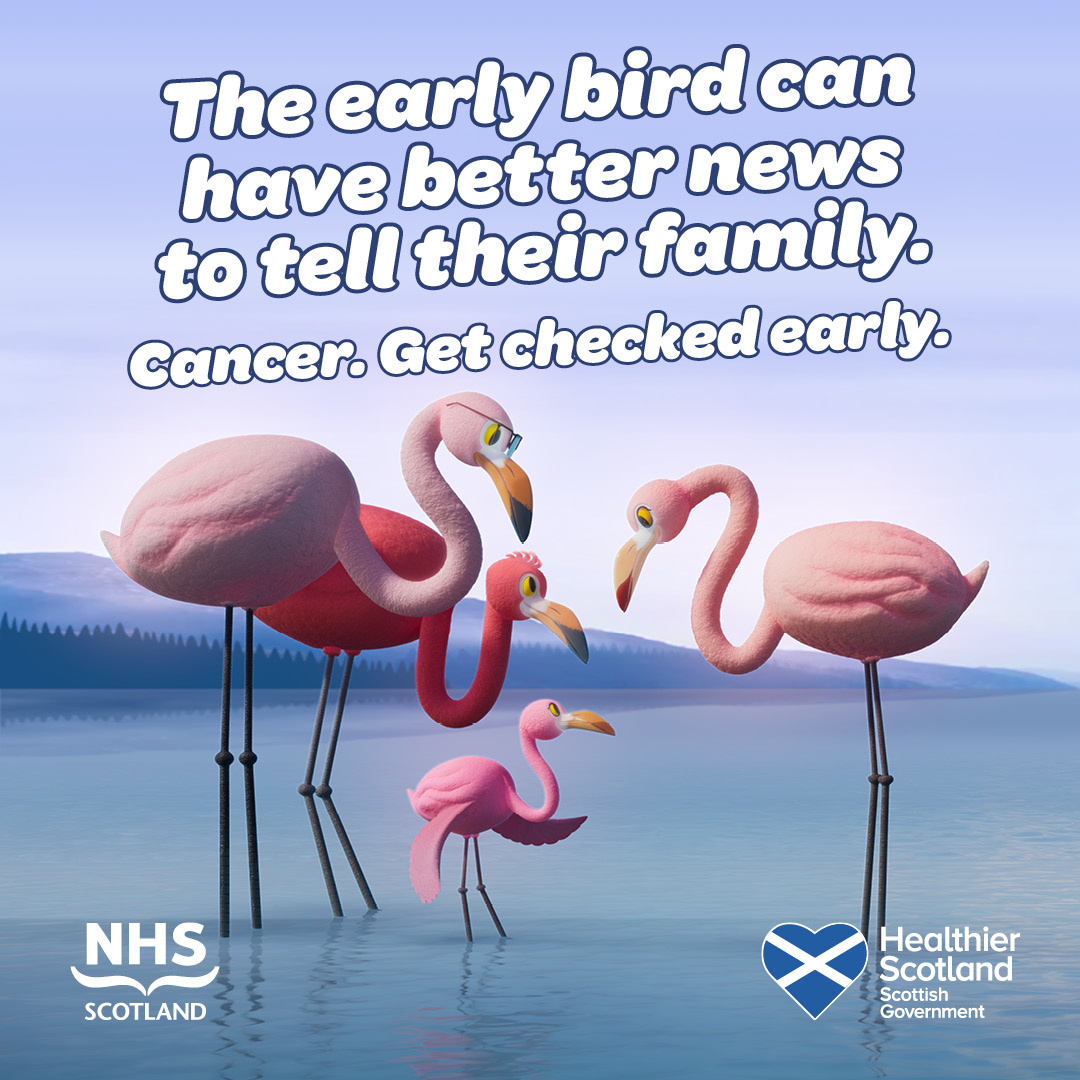 Be The Early Bird and get checked early for cancer
08.03.2023
Be the early bird. That's the message behind a new Detect Cancer Earlier campaign designed to reduce fear of cancer and empower anyone with possible symptoms to contact their GP practice.
The 'Be The Early Bird' campaign reinforces that finding cancer earlier can mean there's more treatment options available, a greater chance of living well and better news to tell family.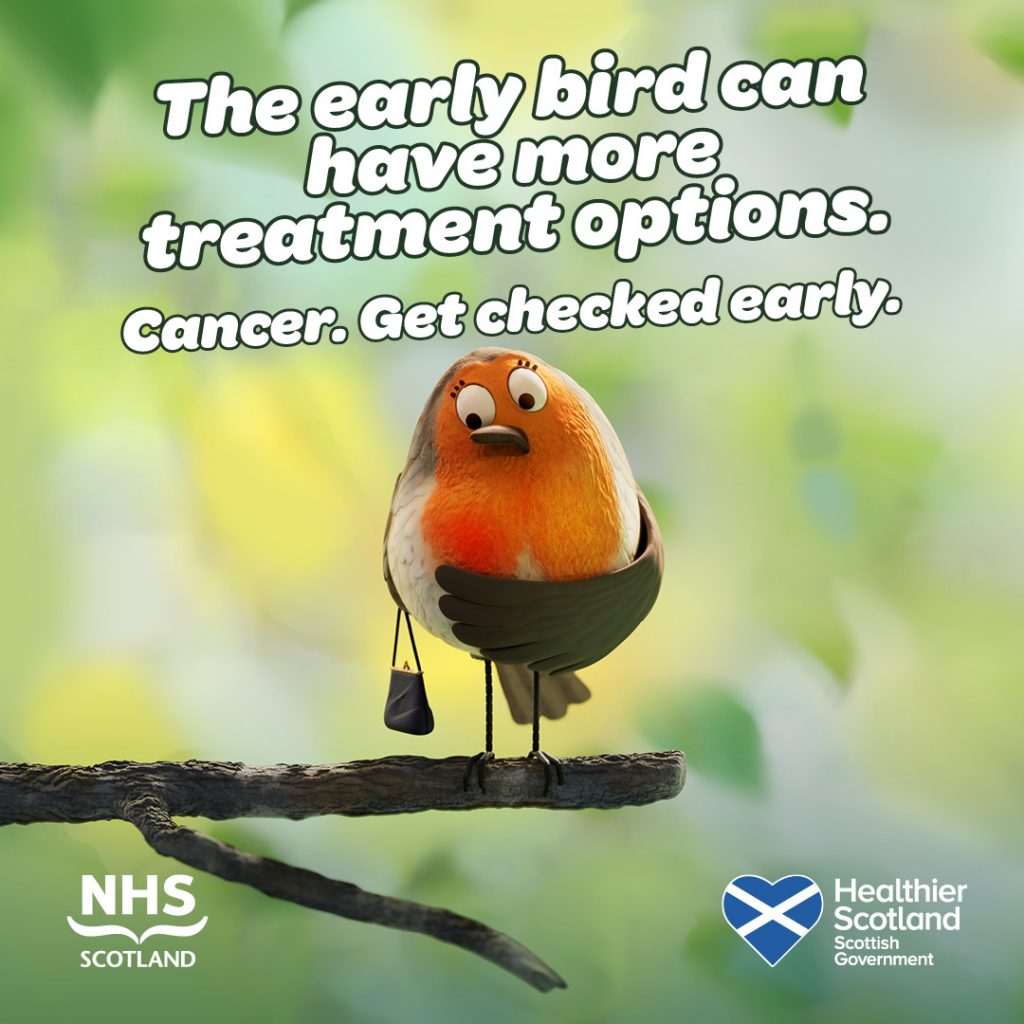 Possible cancer symptoms could include unexplained bleeding, unusual lumps, unexplained weight loss or something that's not normal for you.
Ross MacDuff, Joint National Clinical Lead for Earlier Cancer Diagnosis at the national Centre for Sustainable Delivery (CfSD), said: "Finding cancer in its earliest stages is really key to maximising treatment options. That's why it's so important that anyone who is experiencing persistent symptoms that are unusual for them contacts their GP practice, so they can be assessed as soon as possible and referred, if appropriate, to the correct specialist.
"Whether it is you that has possible symptoms, a family member or friend, please don't put off making an appointment with your GP practice. If cancer is confirmed earlier, a much wider range of treatment options can be available, and the body can respond better to treatment."
If you're worried about a possible cancer symptom, your GP practice wants to hear from you.
For more information visit the campaign website.