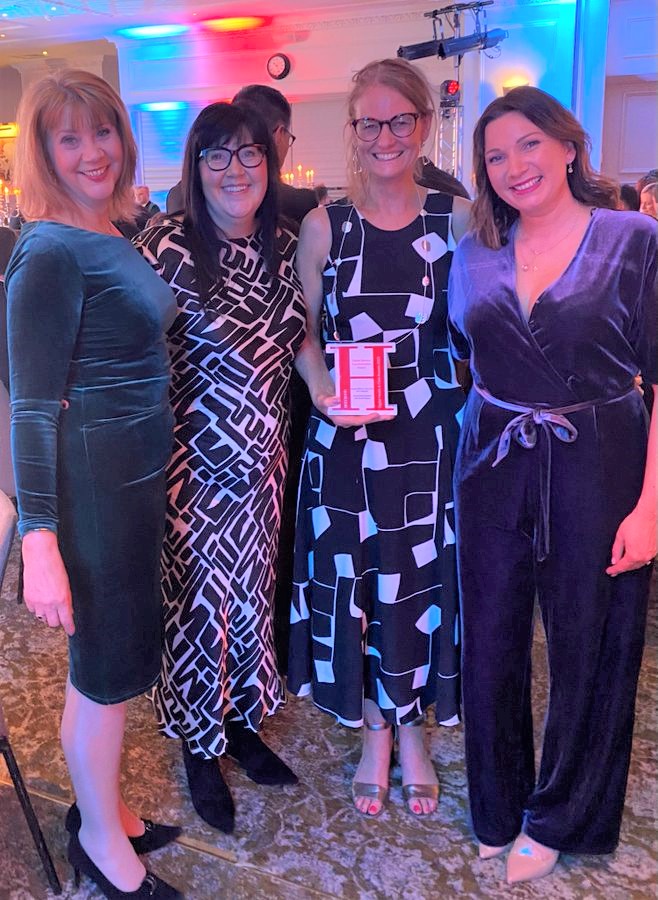 SDS tool wins Digital Transformation Award
13.03.2023
Congratulations to all staff involved in Rachel Mason's 247 Grid, a self-directed support conversation tool which had great success at the recent Holyrood Connect Digital Health and Care Awards!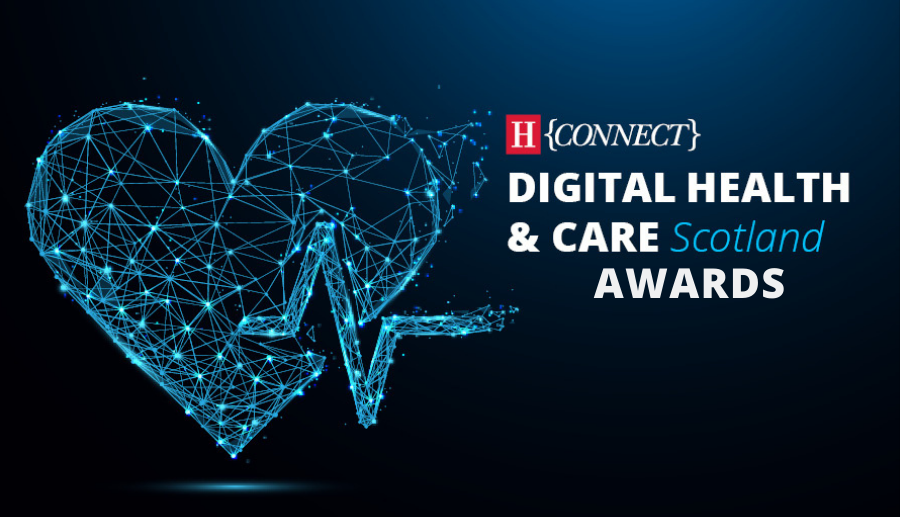 The awards ceremony took place following a two-day conference, in Edinburgh's Kimpton Charlotte Square Hotel on Tuesday 21 February.
In attendance were Claire Roxburgh (EAHSCP Self-Directed Support Co-ordinator), Donna Murray (Social Work Scotland) Alexia Pellowe, (EAHSCP Clinical Lead) and Margot White (Scottish Government Programme Lead for Transforming Local Systems and Digital Lifelines).
Claire and Donna received the Digital Service Transformation Award on behalf of Rachel Mason of Self-Directed Futures, and for being directly involved in her work 'People Want To Live A Life, Not A Service'.
Rachel, who has two sons with autism, single-handedly developed 247 Grid, a visual support planning tool which allows supported people and their carers/families to take greater control and ownership of their care.
The software allows people to create a plan of their weekly activities, with a feature to indicate the various levels of support needs required for each. It also aims to "facilitate a new conversation" by encouraging social workers to help them co-design their support, look at alternative uses of their existing funding, explore the use of assistive technology solutions and so much more.
Rachel's software has generated national interest in digital solutions for self-directed support in Scotland.
Through Test of Change funding, collaborative working with Social Work Scotland and testing within 3 Local Authorities, including East Ayrshire HSCP, 247 Grid has "begun to transform the approach to self-directed support commissioning".
Congratulations to all staff involved on their fantastic work with 247 Grid and for this well-deserved accolade!