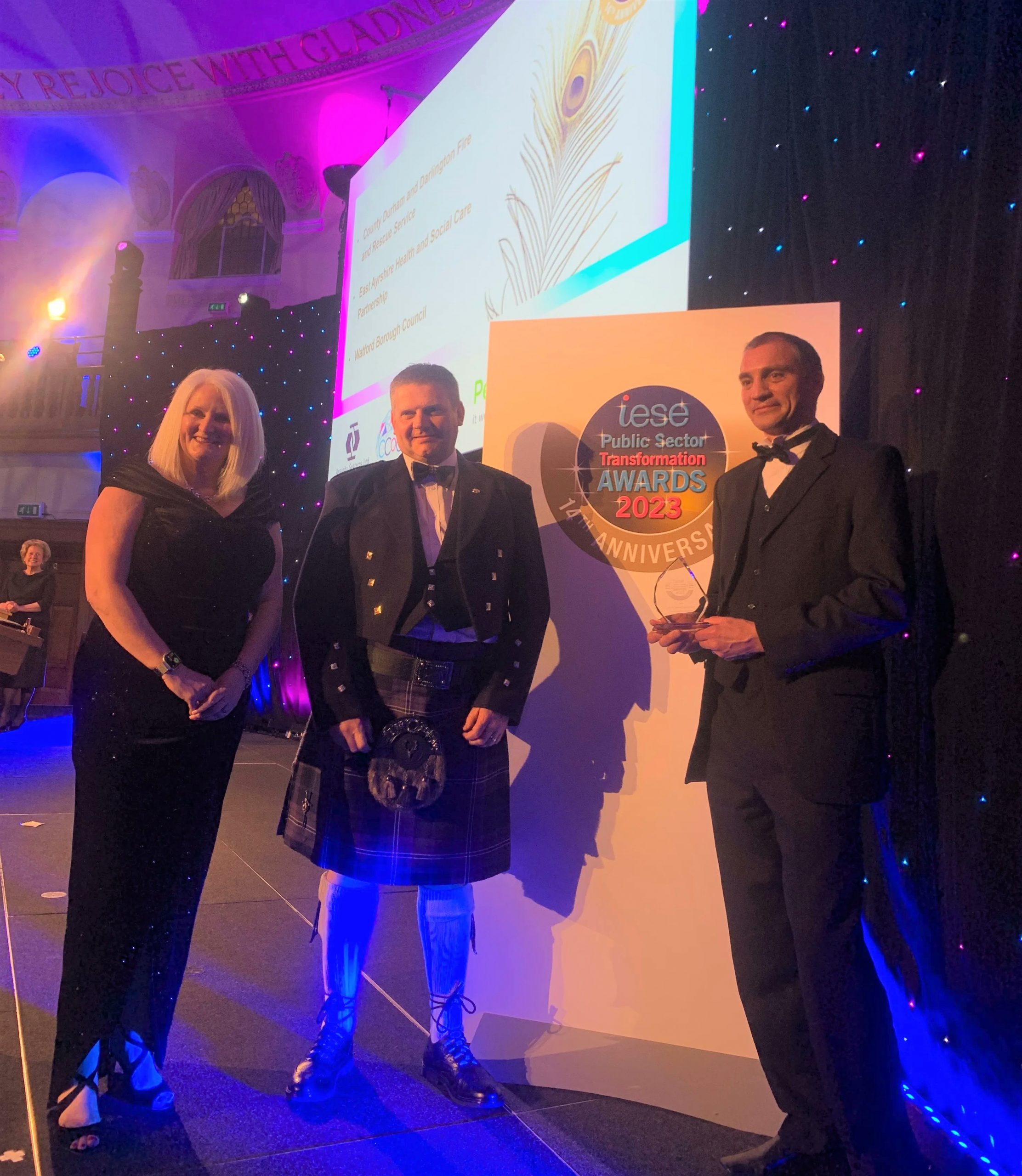 EAHSCP teams win silver and bronze at iESE Awards
27.03.2023
Congratulations are in order for two of our EAHSCP teams, who had great success at the iESE Public Sector Transformation Awards!
Our HEART team (Helping Everyone At The Right Time) won bronze for Customer Focus. As stated by iESE, this award is for "the organisation that delivers outstanding service to their customers".
Our Social Care Learning Hub then won silver for the People, Value and Culture category. iESE said: "This award captures the exceptional focus and effort of those that recognise and acknowledge the importance of their people".
These are both fantastic results that we hope all staff involved are extremely proud of!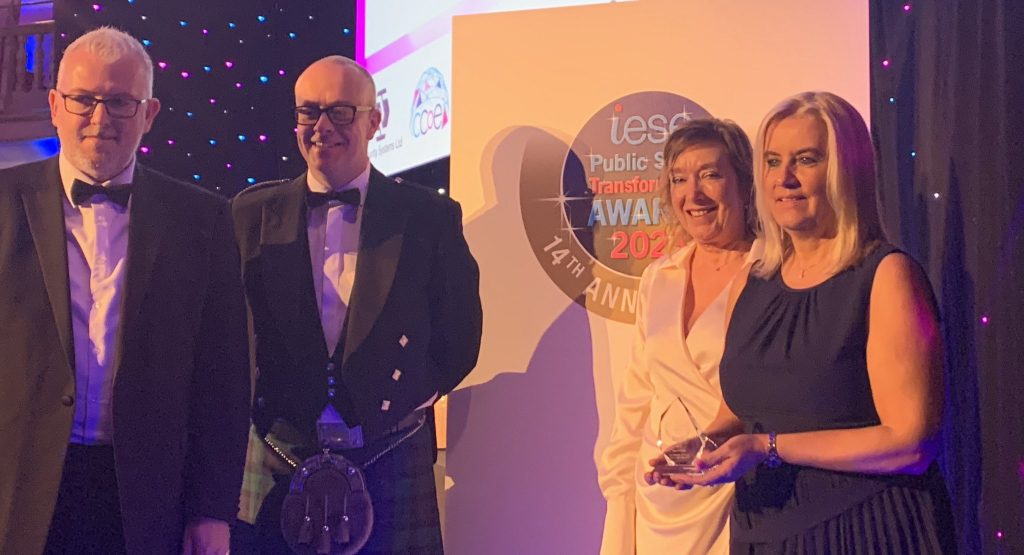 The awards ceremony was attended by our director, Craig McArthur, and senior management staff Sina Currie, Charles Rocks and Craig Ross.
Visit the iESE website to find out more about the awards and to view a full list of winners.