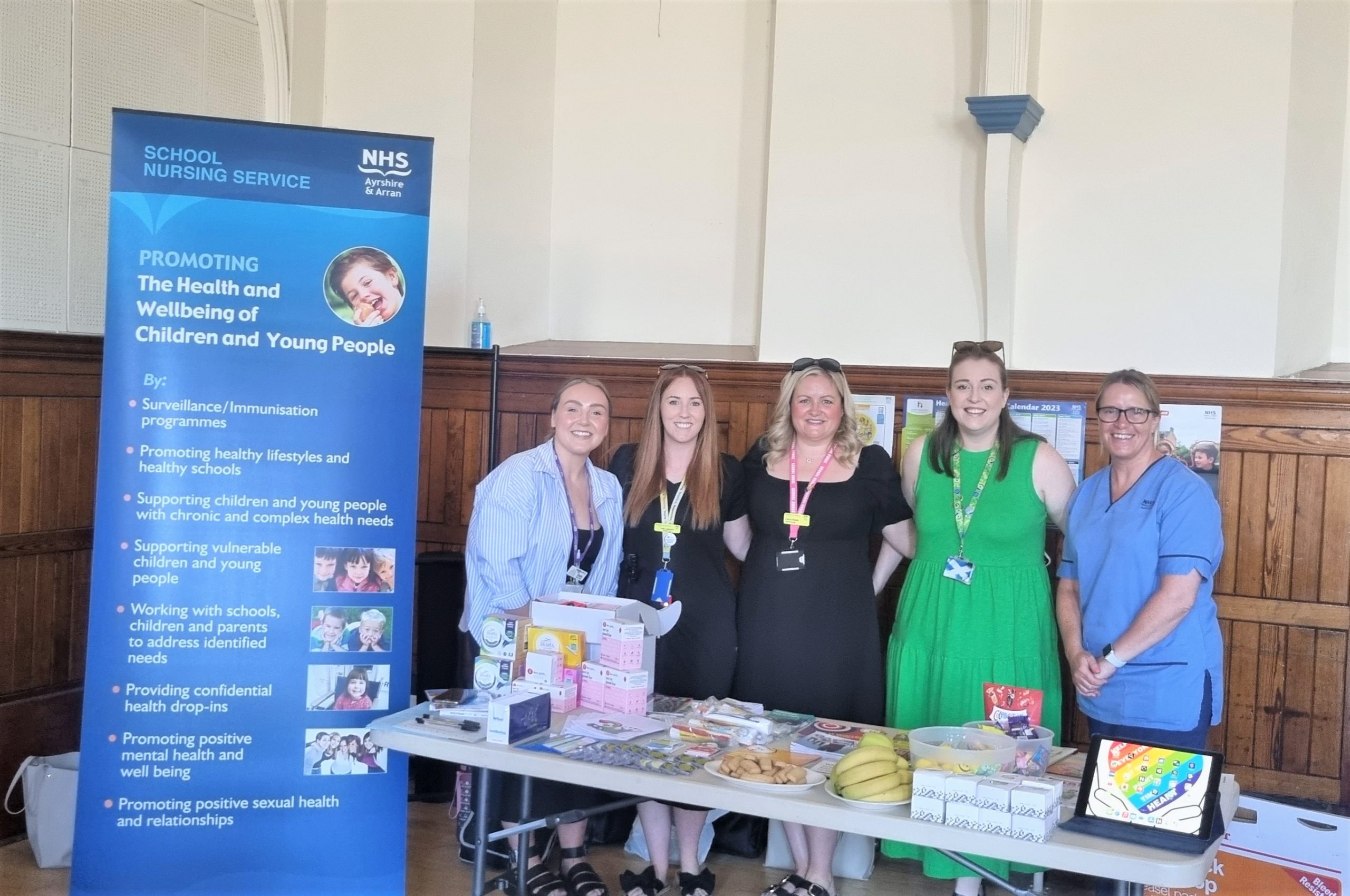 School nurses offers support to Ukrainian families
21.06.2023
Our school nursing service recently attended Irvine's Old Parish Church Halls for an event in support of Ukrainian refugees who have settled in Ayrshire.
As part of Scottish Government schemes to support children and families, the event, which took place on Thursday 15 June, promoted health and wellbeing by signposting to various services across East, South and North Ayrshire.
A number of staff were present to promote the school nursing service as part of pan Ayrshire joint-working and to make families aware that every child has access to a school nurse if required.
School nurse, Jade Cashmore, told us more:
"Our aim was to raise awareness of our role and identify any child or young person that was settled within our area by getting their parent or carer to complete a new pupil questionnaire. This will be followed up by their allocated school nurse, who will offer a health review to address any unmet health needs and support the family to meet them, ensuring each child is as healthy as possible and able to achieve their full potential.
This was also a positive networking event and helped to build new working professional relationships. These will allow us to continue meeting the needs of children and young people through effective multiagency working."