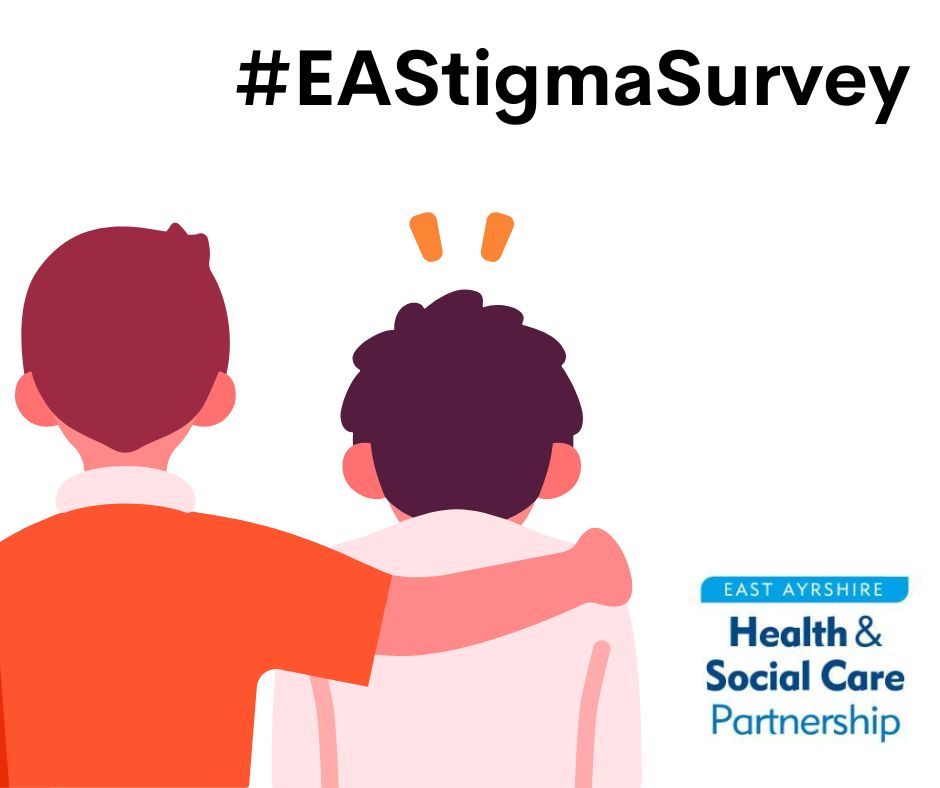 Survey aims to tackle stigma
03.07.2023
We have just launched a survey inviting East Ayrshire residents to share their views and/or experiences regarding alcohol and drug related stigma.
In doing so, we hope to gain a deeper insight into the stigma which exists in our local communities and create meaningful ways of tackling it.
Anyone can develop a problem with alcohol or drug use, and societal stigma blames them when they're most in need of compassion and support.
It also makes them withdraw socially and less likely to seek help, increasing the risk of overdose deaths.
Add your voice to our survey and help us gain a deeper understanding of drug and alcohol related stigma in East Ayrshire.
#EAStigmaSurvey