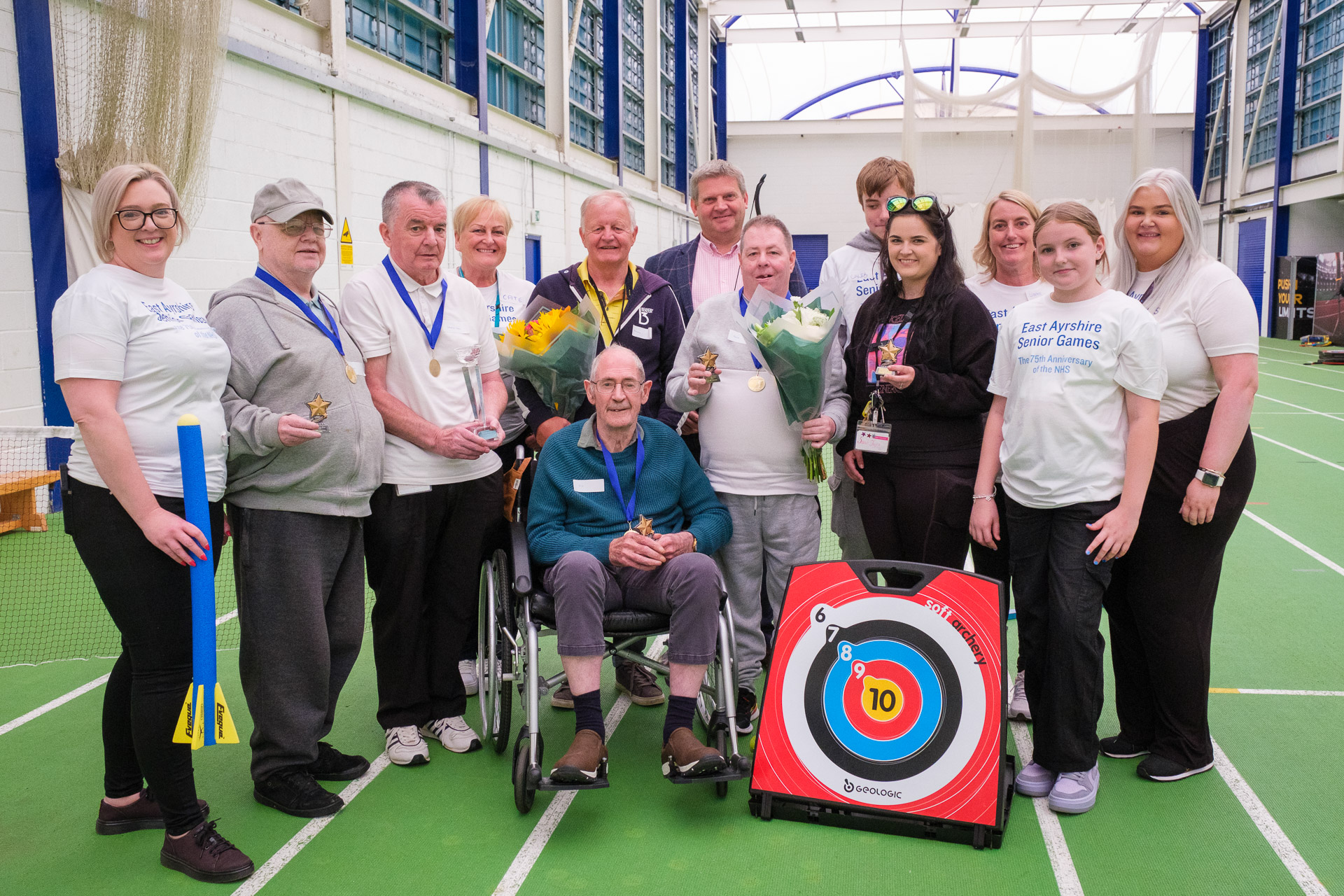 Care home residents go for gold at senior games
10.07.2023
Local care home residents became sporting heroes for the day at the East Ayrshire Senior Care Home Games, participating across a variety of disciplines including archery, cycling and volleyball.
Organised by East Ayrshire Health and Social Care Partnership and Scottish Care, the event was held on Wednesday 5 July at Ayrshire Athletics Arena, marking 75 years of the NHS in Scotland and Care Homes Week.
14 care homes took part, collecting points while volunteers from Vibrant Communities, East Ayrshire Advocacy Services, Scottish Archery and Kilmarnock Football Club, to name a few, guided the teams through the six sporting activities: javelin, boccia, football shoot-out, archery, volleyball and cycling.
The Care Home Professional Support Team offered a hydration station and residents were able to participate in a range of fun activities with SL33 volunteers.
As the scores were tallied, the athletes enjoyed lunch with entertainment from an Elvis impersonator.
Thorntoun Estate was then announced as the winner, with Doonbank and Burnfoot taking joint silver and Torrance bronze. All participants received medals, recognising their contribution to the success of the games.
Craig McArthur, Director at East Ayrshire Health and Social Care Partnership said: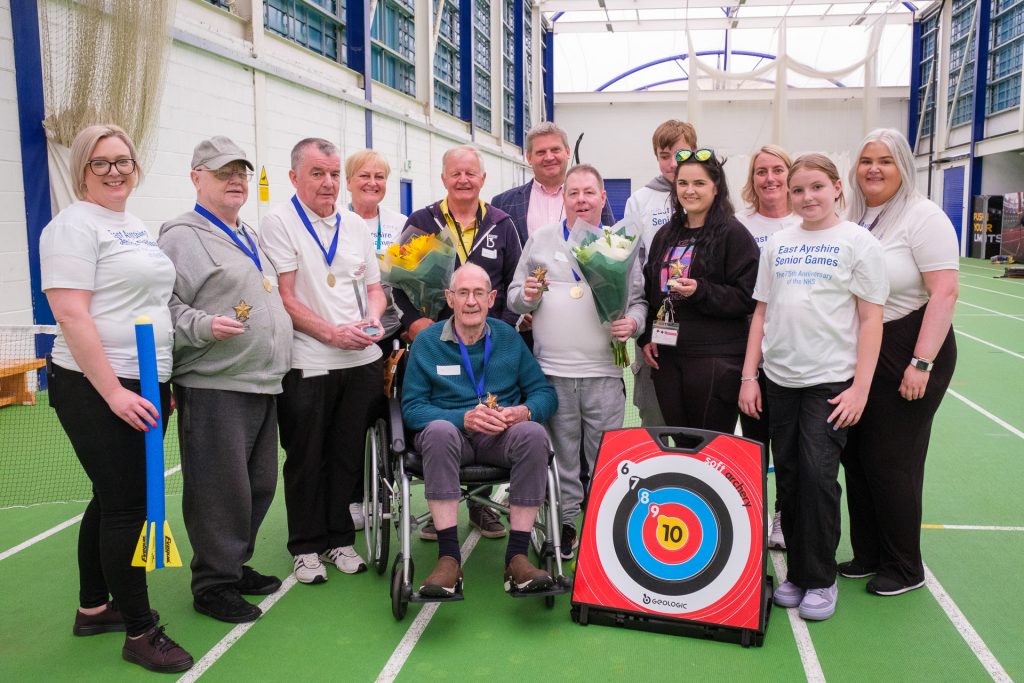 "We've seen team work displayed in abundance today, both from our sporting care home residents, and the volunteers who have made today so special for everyone involved. 64 residents left with medals and a smile on their face; it was a great achievement by everyone. I would like to thank our Allied Health Professions and Scottish Care colleagues for their stellar efforts."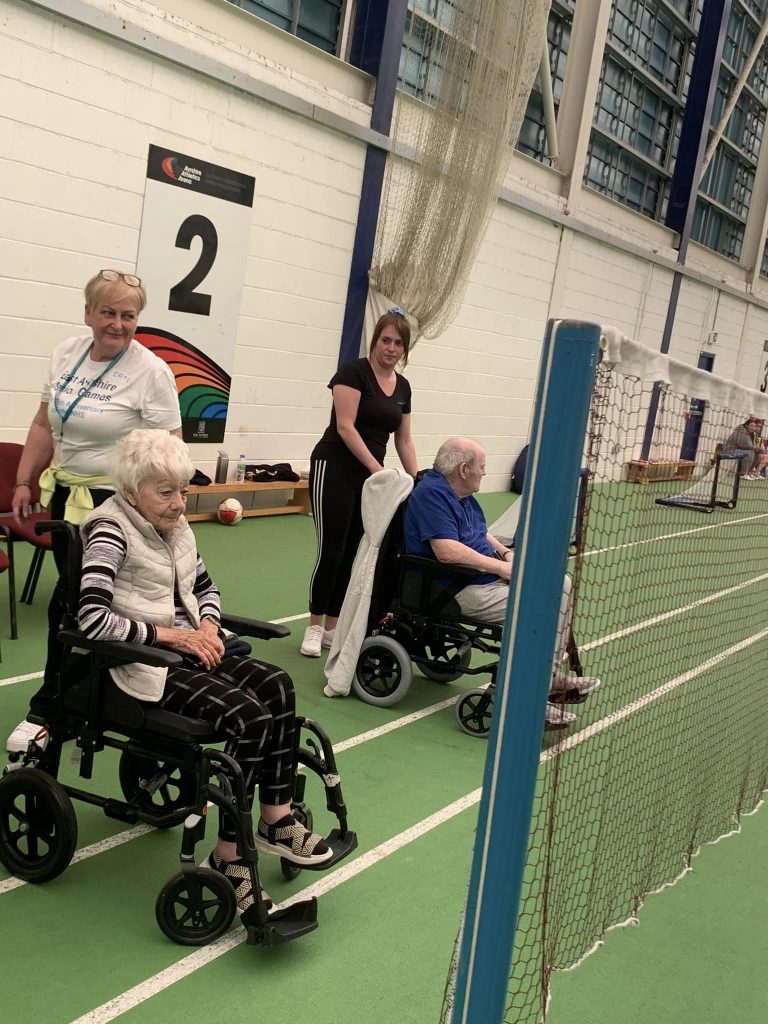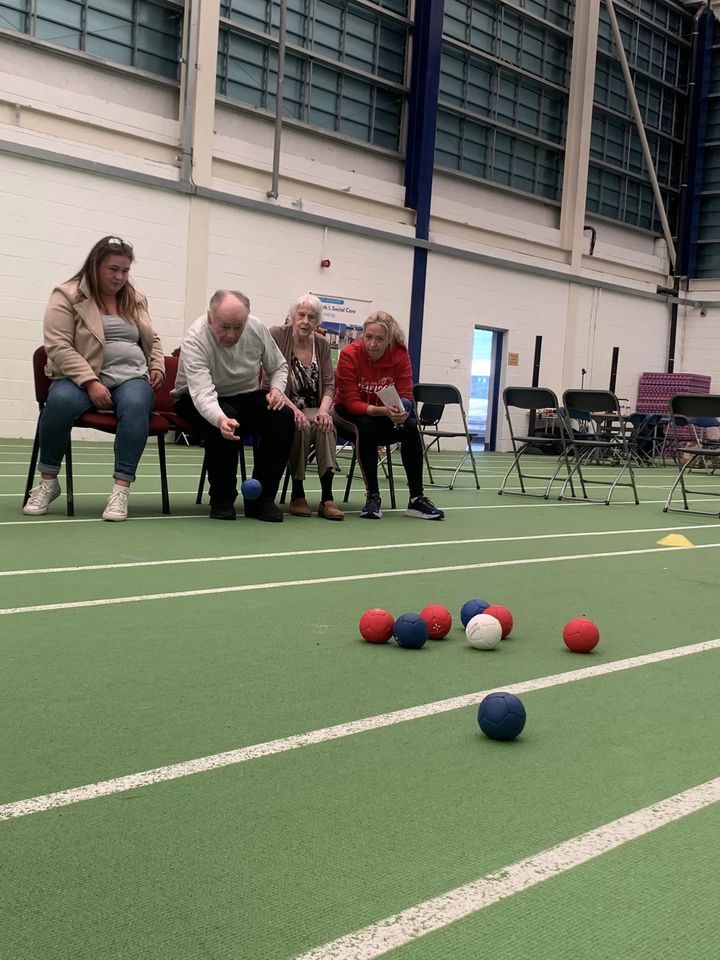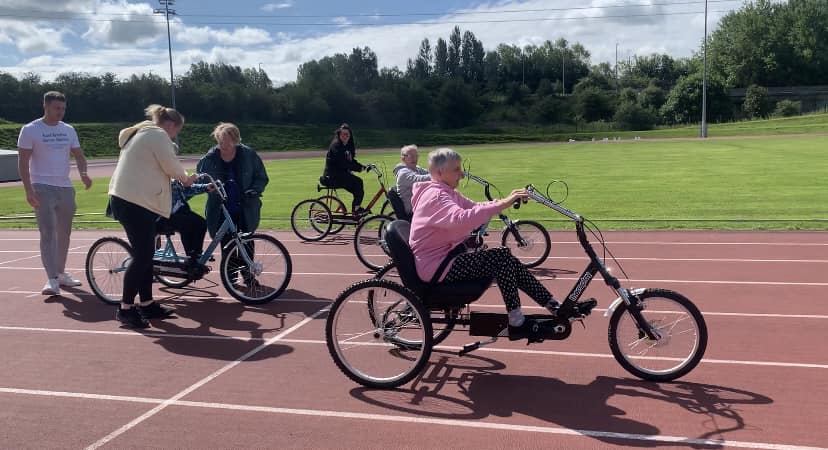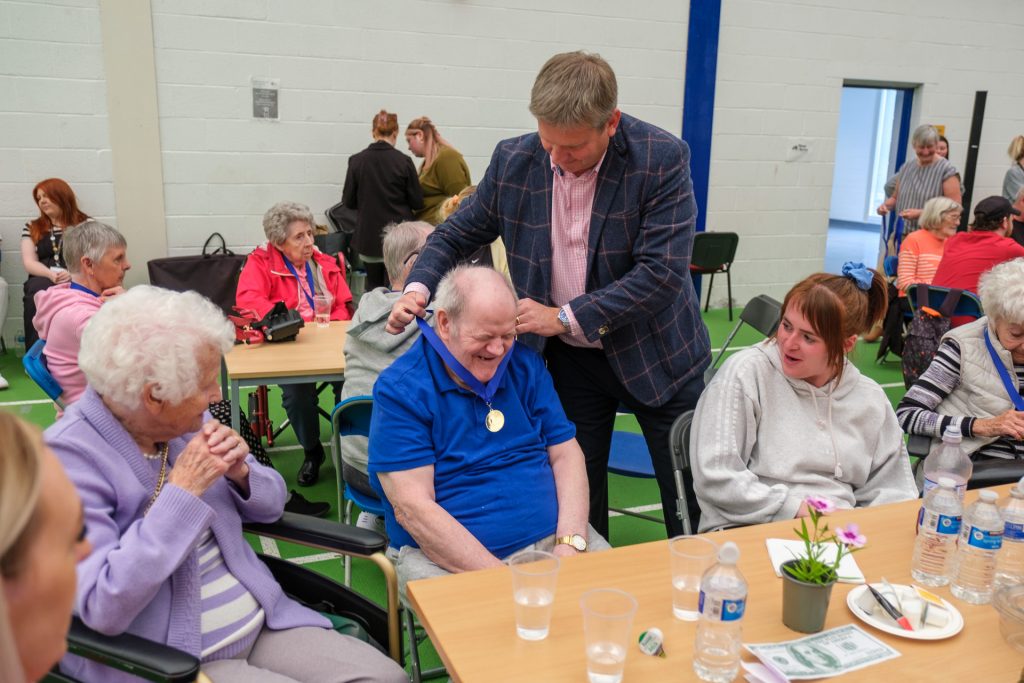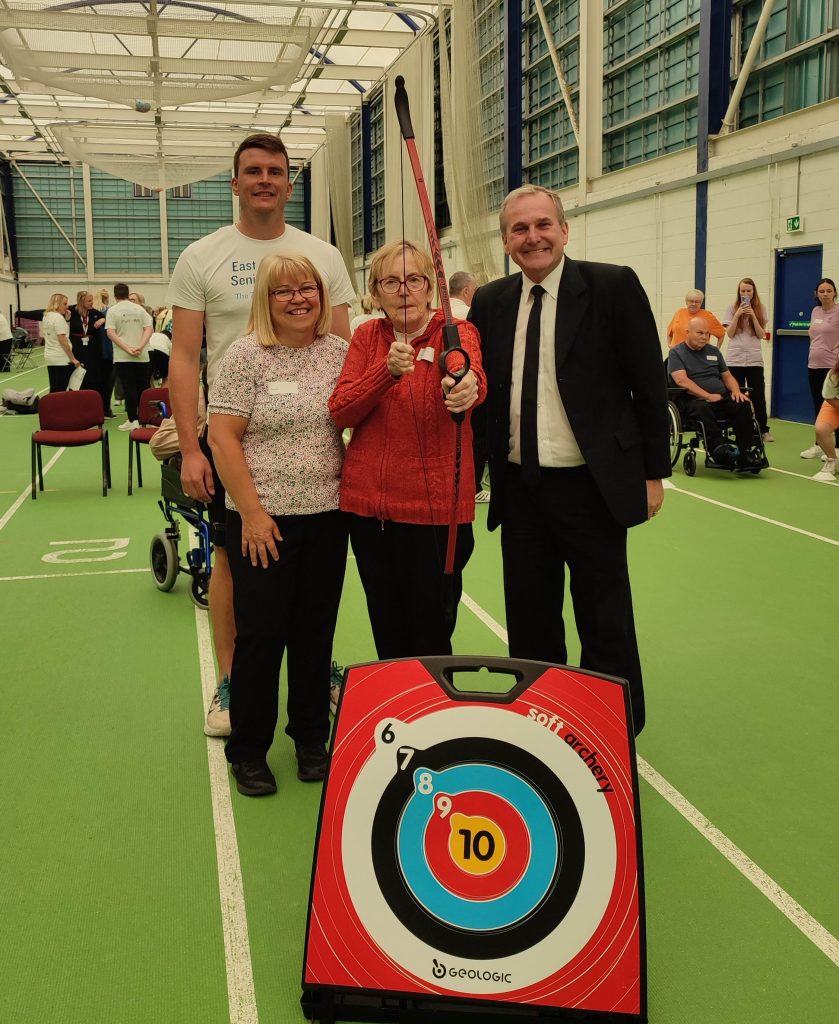 Arlene Bunton, Independent Sector Lead for East Ayrshire at Scottish Care said:
"Today's care home games have shown just how active and competitive our residents are! Everyone gave their 100% with a sense of determination and all-important humour. The fantastic support they get from the care homes and staff meant they could really shine and help everyone have such a fun-packed day.
We hope to see many more of these events in the coming months and years. East Ayrshire is a place where every citizen is welcome to be a part of their communities, and the care home residents are no different. We need to value these ladies and gentlemen and learn from them."
Cllr Jim McMahon, East Ayrshire Council spokesperson for Housing, Welfare and Poverty, Social Care, Mental Wellbeing and Addiction and Recovery said:
"Today marks 75 years of the NHS in Scotland, and I can't think of a better way to celebrate this. It was a thrill to see representatives from so many care homes taking part in today's games. The atmosphere was certainly energetic, and the care home residents put in great performances. Everyone should be very proud of themselves!"