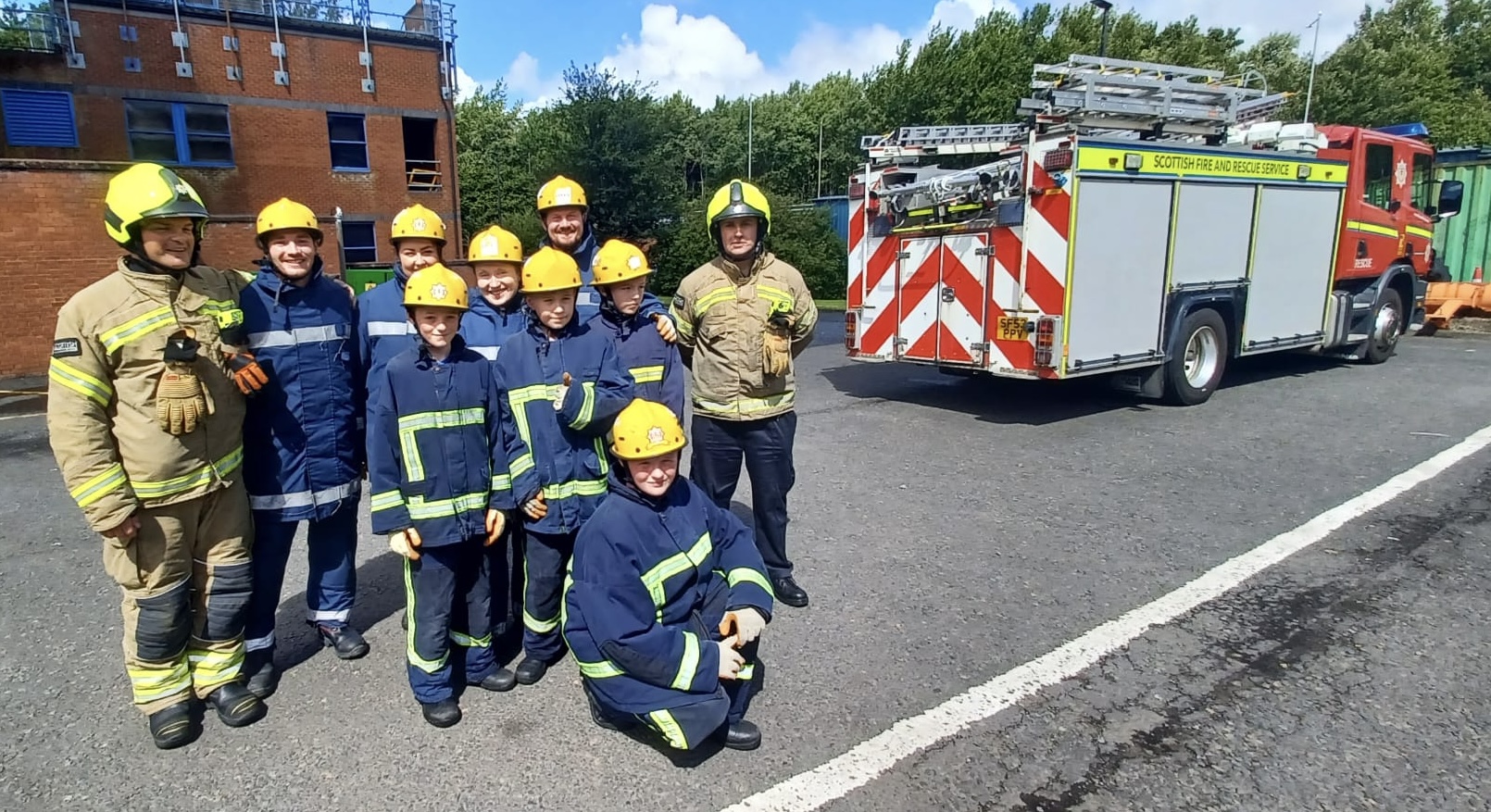 Young people gain skills at Kilmarnock Fire Station
31.07.2023
We recently supported a group of young people to attend a fire safety training event at Kilmarnock Fire Station.
Four young people were specially selected by EAHSCP and the Scottish Fire and Rescue Service in East Ayrshire to take part in a 'Fire Skills' programme over a period of six weeks.
This project consisted of a range of sessions based on firefighter drills, each adapted to provide a unique learning experience for young people.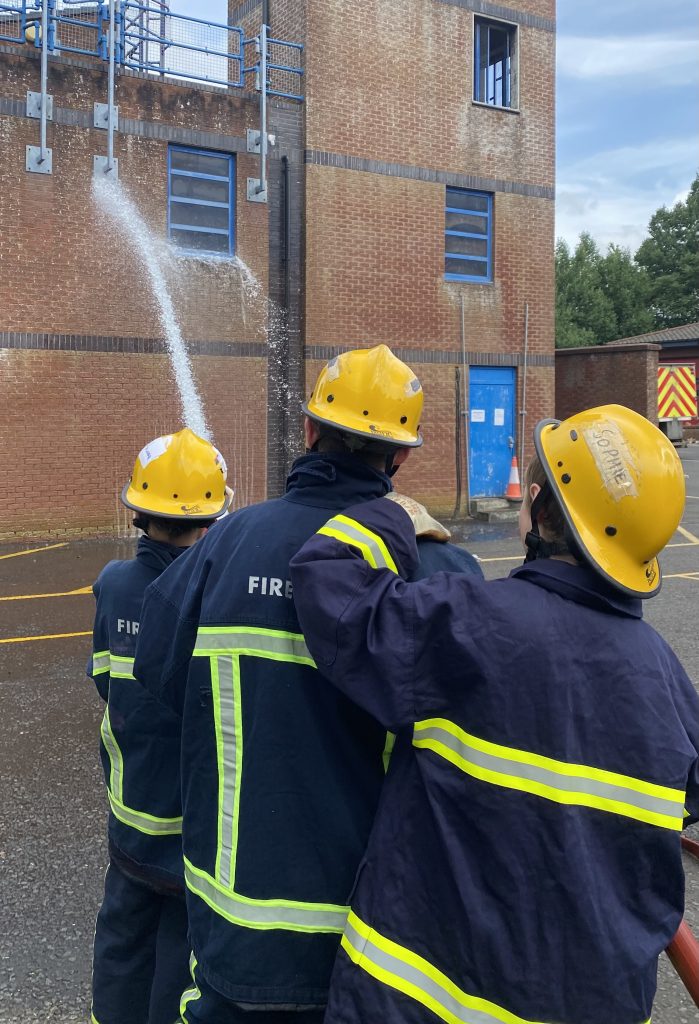 As well as a Curriculum for Excellent qualification, this experience provided the young people with training and development opportunities and a chance to develop leadership skills while working as part of a team.
Key skills covered in the programme included:
Team working and leadership
Self discipline
Problem solving skills and techniques
Confidence and communication
Improved physical skills and ability
Citizenship skills
Health and safety training
Basic first aid skills
An understanding of the contribution that the Scottish Fire and Rescue Service and other agencies make to our communities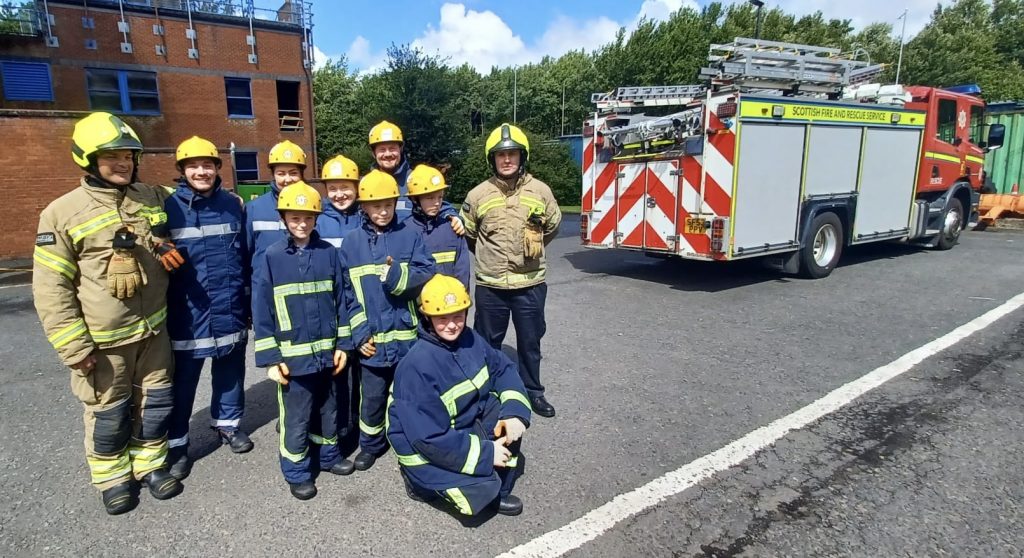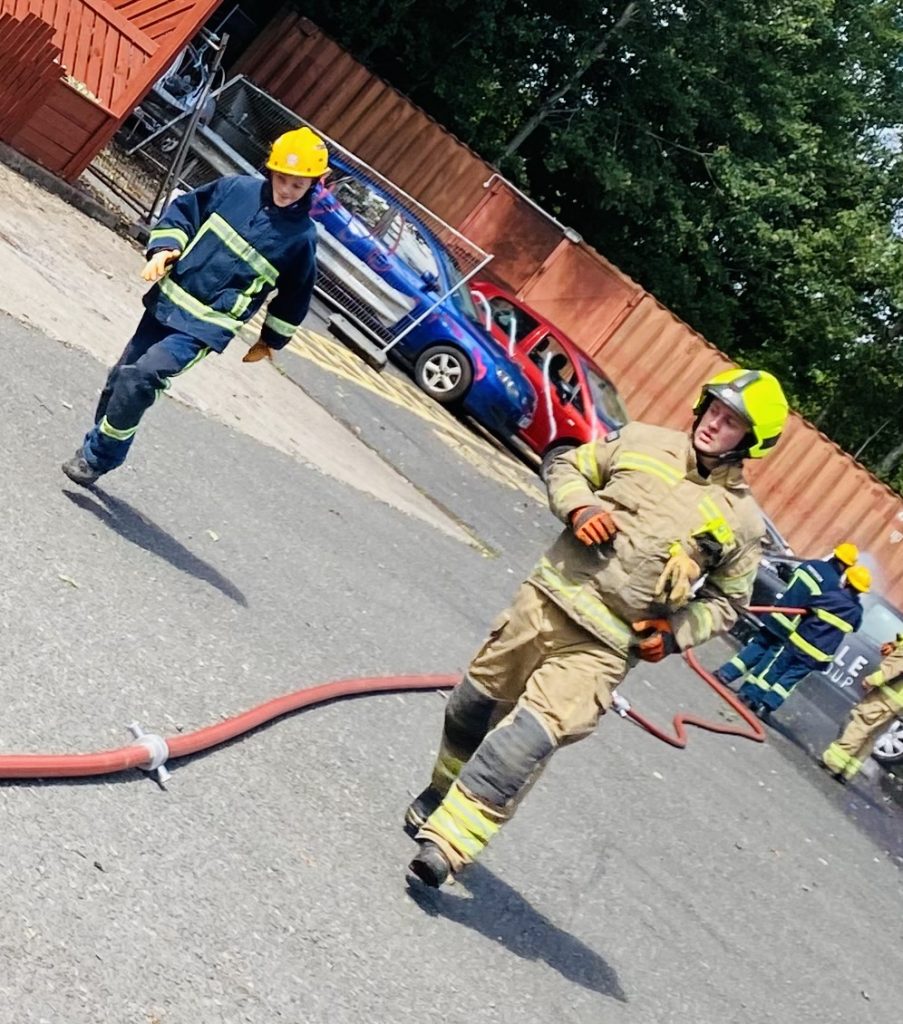 The young people worked together alongside fire officers and EAHSCP staff during the course of the programme, all participating fully and demonstrating their new skills to a large crowd of family members, friends and professionals.
Many thanks to Kilmarnock Community Fire and Rescue Station, Community Fire Fighter Carol Cairns and the incredible team of firefighters who made this programme possible.
Thanks also go to all EAHSCP staff who took part and to the young people who demonstrated their commitment over the school holidays to participate in a brilliant activity.