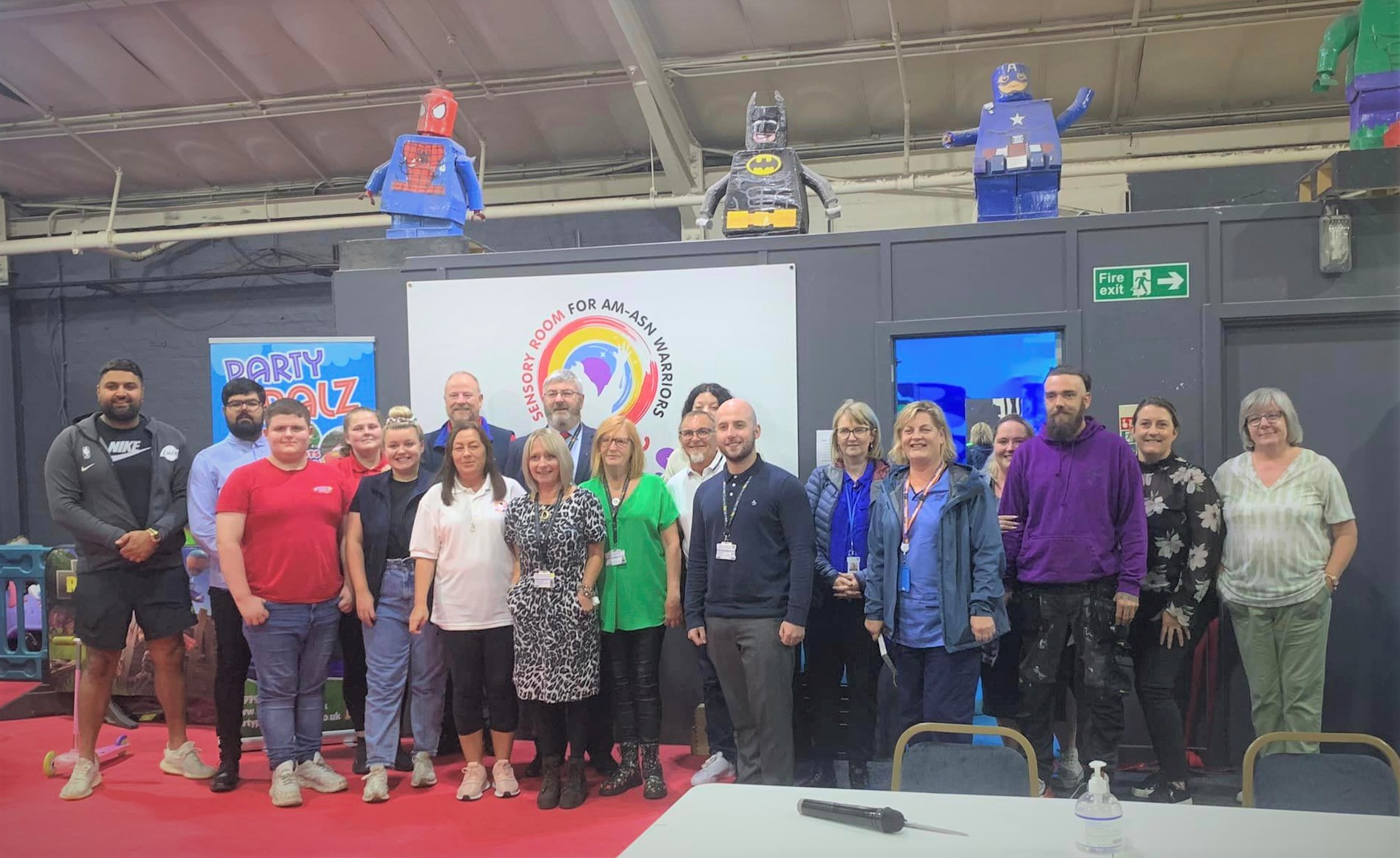 New sensory rooms opens in Kilmarnock
28.08.2023
An Ayrshire-based group for children with additional support needs recently celebrated the launch of a sensory room in Kilmarnock.
Members of the Ayrshire Am-asn Warriors activity group gathered at Party Palz in Riccarton, Kilmarnock, where the new facility was officially opened by Peter Mabon on Monday 31 July.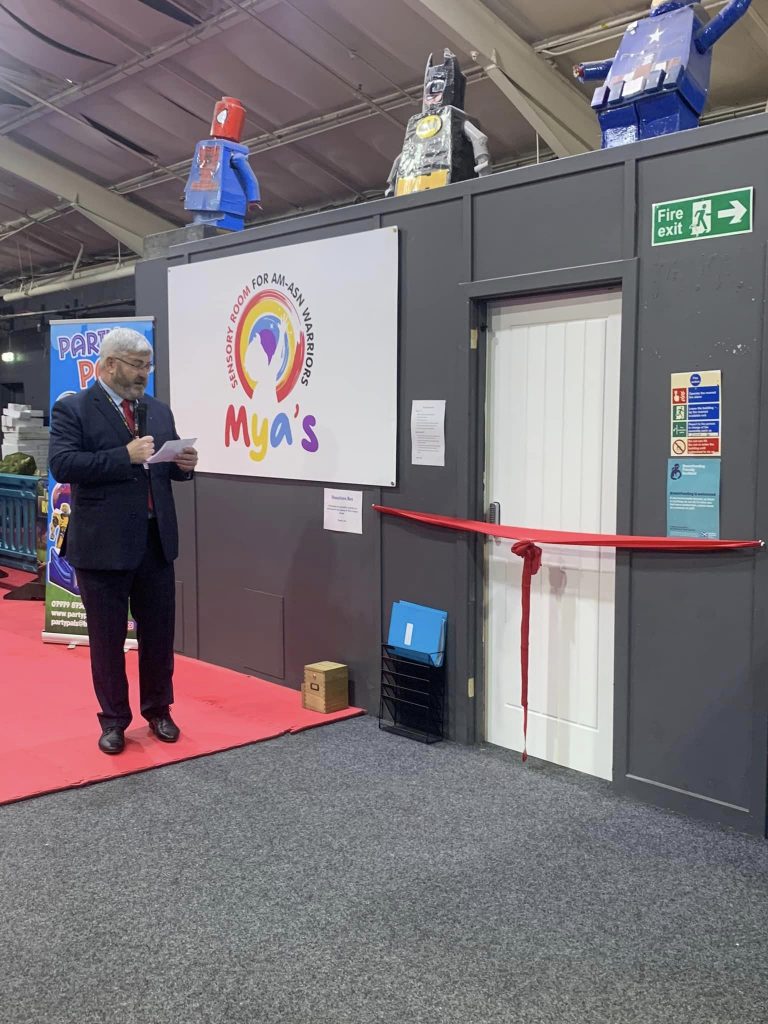 The group was set up by local mum Yvonne Chafey in summer last year, and organises regular events within the Party Palz venue. The group provides a safe social space for children with additional support needs as well as peer support, friendship and advice for parents.
Named after Yvonne's late daughter, Mya's Sensory Room is a beautiful, calm and welcoming facility, equipped with colourful bubble lights, UV light strips, a projector, Bluetooth speakers and comfortable seating to provide ASN children an immersive and relaxing sensory experience.
Expertly constructed by specialist company Sensory Technology, who also installed all furniture and sensory equipment, Mya's Sensory Room is the only community-based sensory facility in East Ayrshire. It is also completely free to use and will be run purely through donations.
Many thanks to local joiner Stephen Brown for fitting the sensory room doors and to Paul Aitchison and Chloe Hastings at Party Palz for facilitating the launch event and preparing a delicious buffet for attendees.
Thanks also go to social worker Gail Nicol and to Paula Raymond, Service Officer for Contracts, Commissioning and Complaints at East Ayrshire Health and Social Care Partnership, both of whom were instrumental in helping Ayrshire Am-asn Warriors make Mya's Sensory Room a reality.