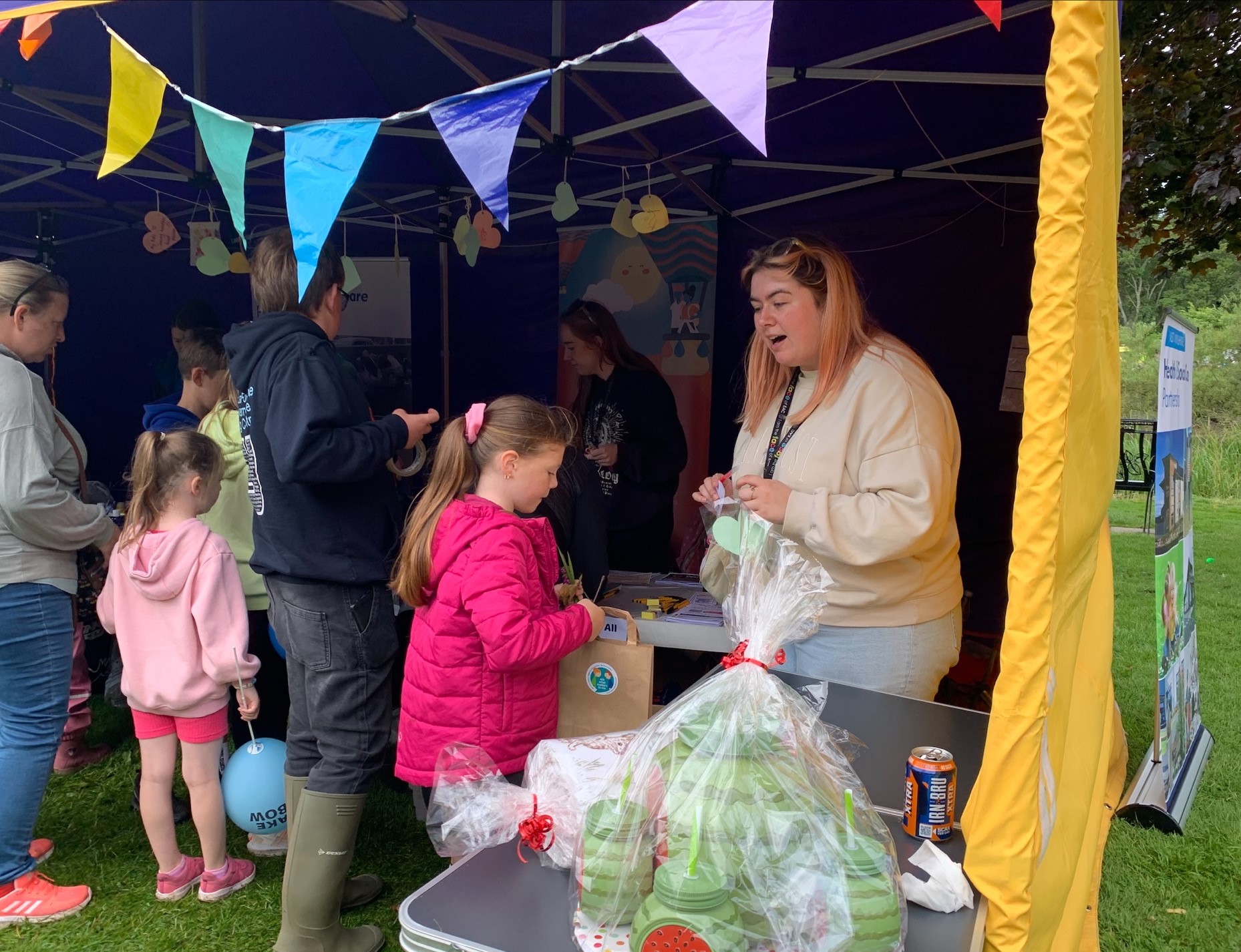 Play Day 2023 encourages 'Play on a Shoestring'
31.08.2023
Teams from across East Ayrshire Health and Social Care Partnership hosted a number of stalls at this year's Vibrant Communities Play Day in Kilmarnock.
The family event, which took place on Wednesday 2 August, was also attended by our school nursing and health visiting teams and promoted our most up-to-date supports and services. These included the Ayrshire Bairns app and the online mental health platform, Kooth.
However, there was time for lots of informative play too!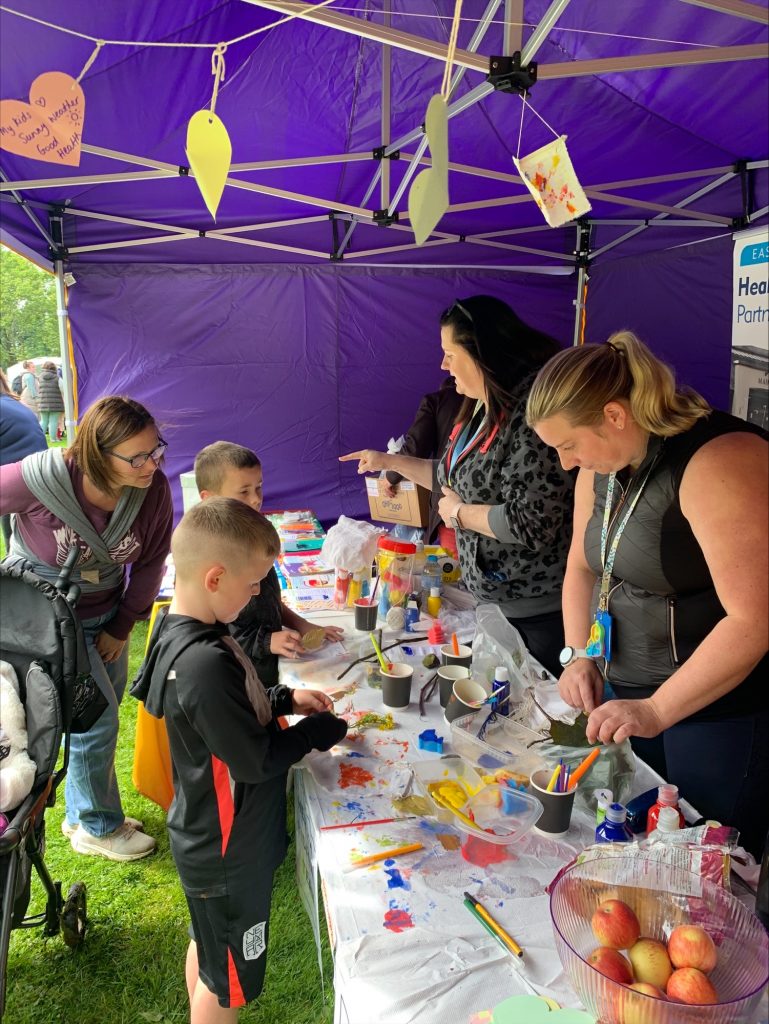 The theme of this year's Play Day was 'Play on a Shoestring'.
'Tying' in with this, our range of activities included a scavenger hunt to find items for fabric painting, such as egg cartons and shoe laces, to support fine motor skills, and body part stickers on gingerbread people to help children understand anatomy.
Play Day also gave us an opportunity to gather opinions and feedback on our school nursing services and to find out what was important to our children and young people.
The most popular responses were: my friends, my family, my mum, my dog and food.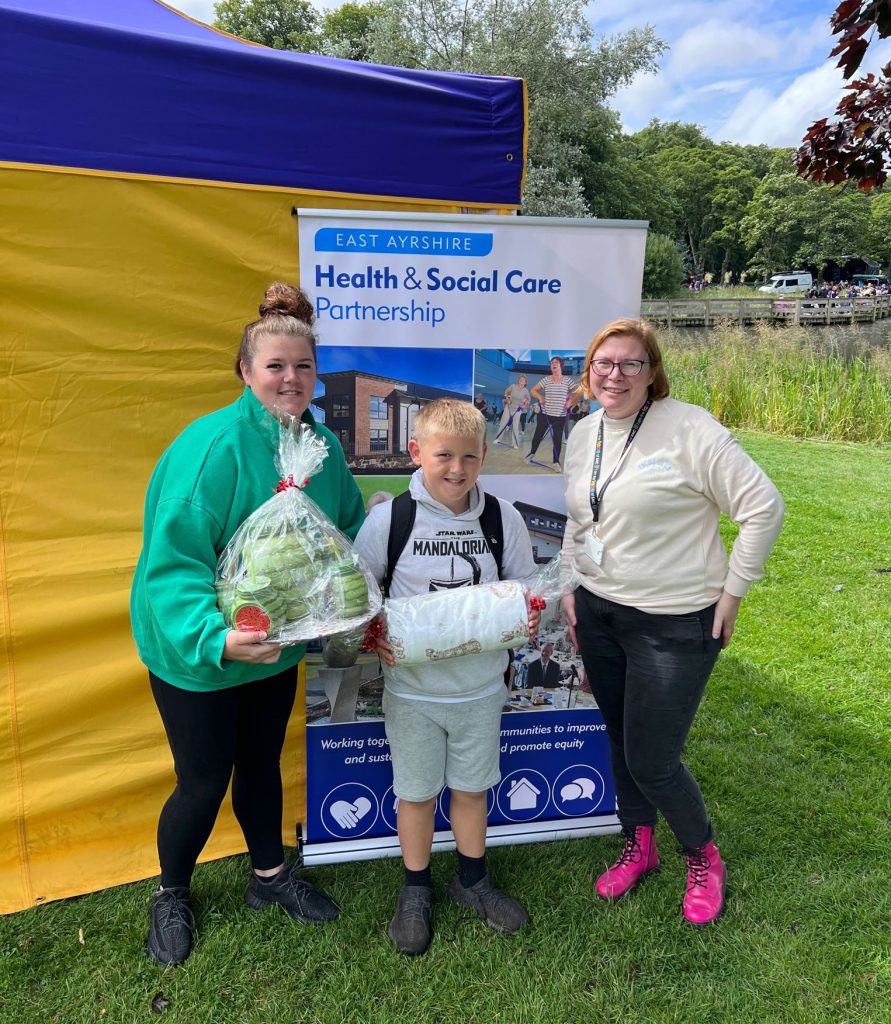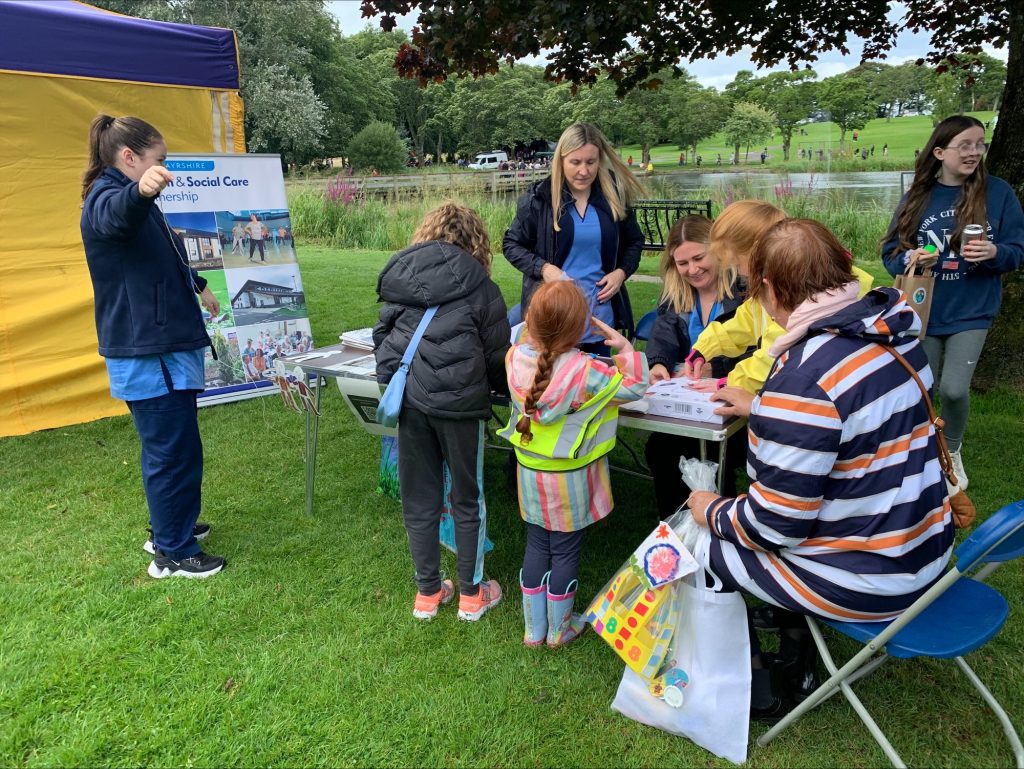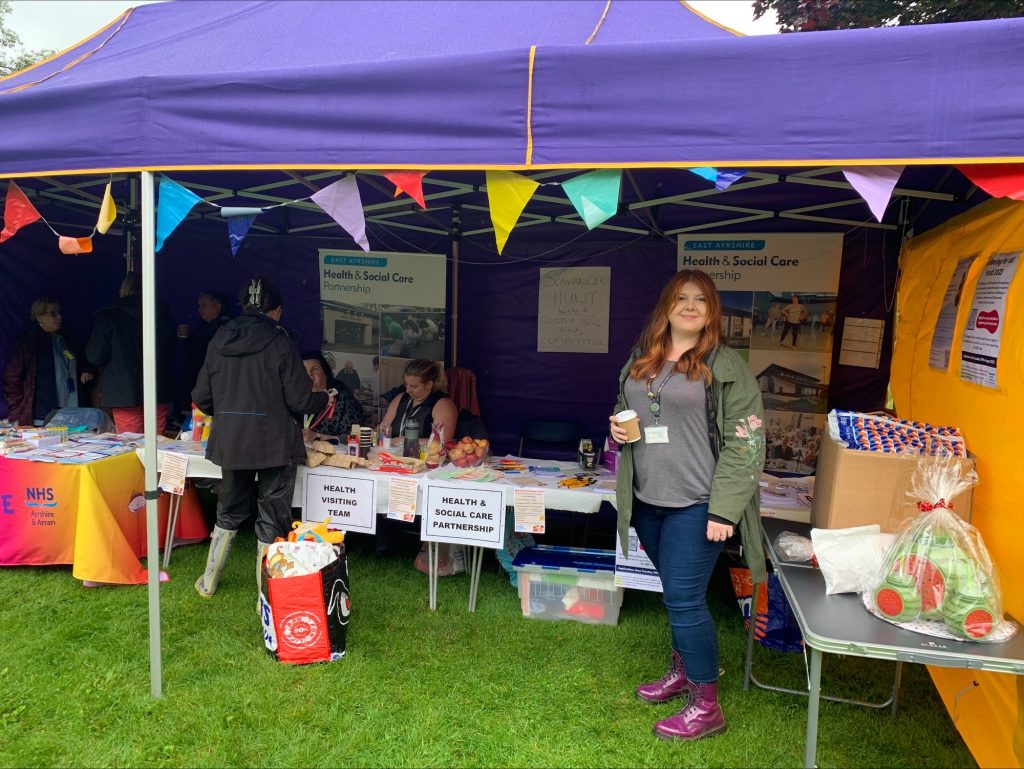 Many thanks to everyone who came along to this year's Play Day and helped make it such a huge success.
See you next year!