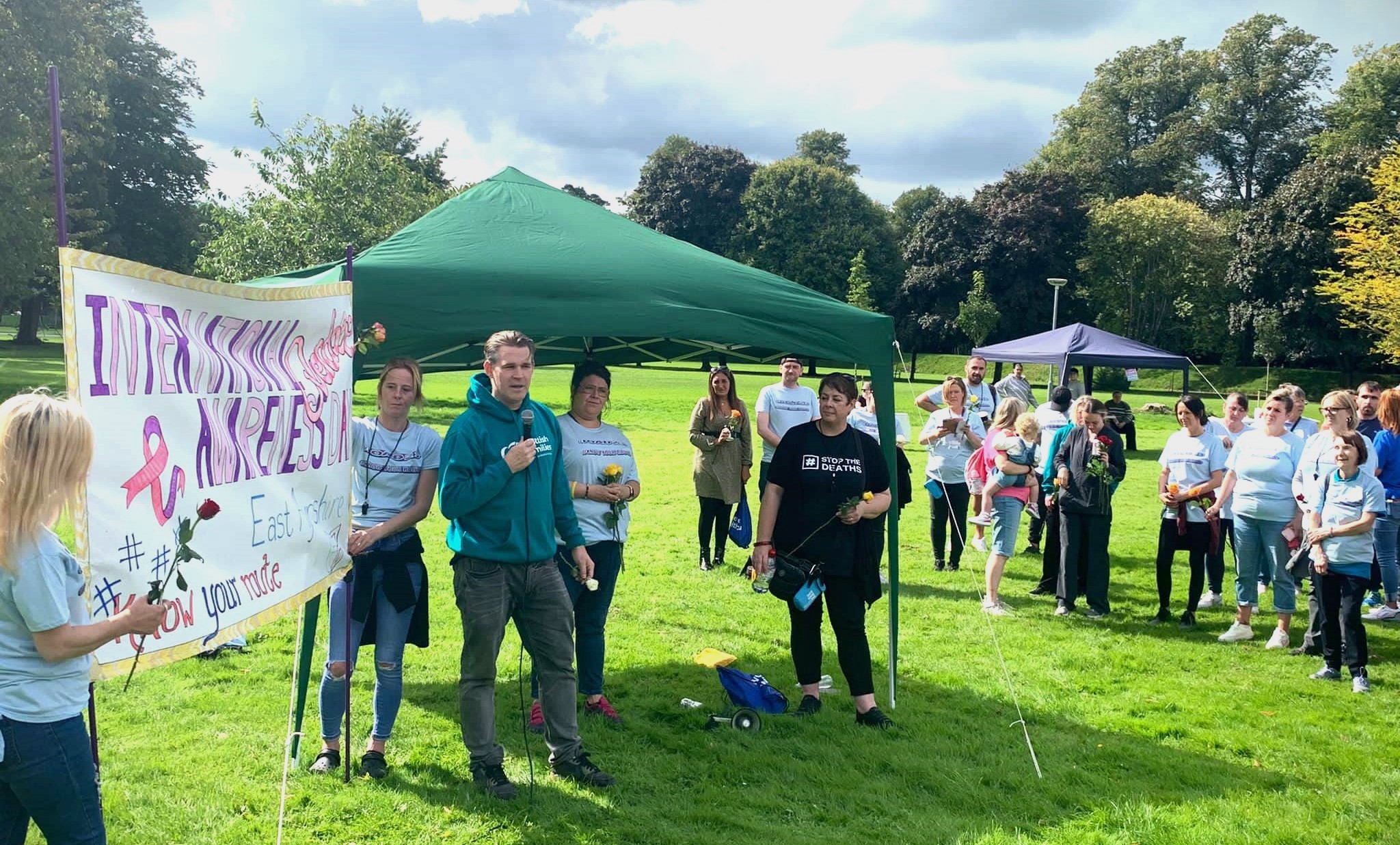 Recovery walk remembers loved ones
27.09.2023
Partners of East Ayrshire Recovery Network recently held their annual Know Your Route recovery walk through Kilmarnock.   
The event, which took place on 31 August to mark International Overdose Awareness Day, invited East Ayrshire recovery organisations and members of the local community to join in remembering loved ones lost to drugs and alcohol while signposting to various locations in Kilmarnock where support is available.
Setting off from Patchwork Recovery Community's premises on Wellington Street, attendees walked together holding banners and wearing t-shirts with names of their late loved ones.
The walk ended in Kilmarnock's Howard Park, with a bouncy castle and children's activities as well as information stalls from various local organisations and support groups.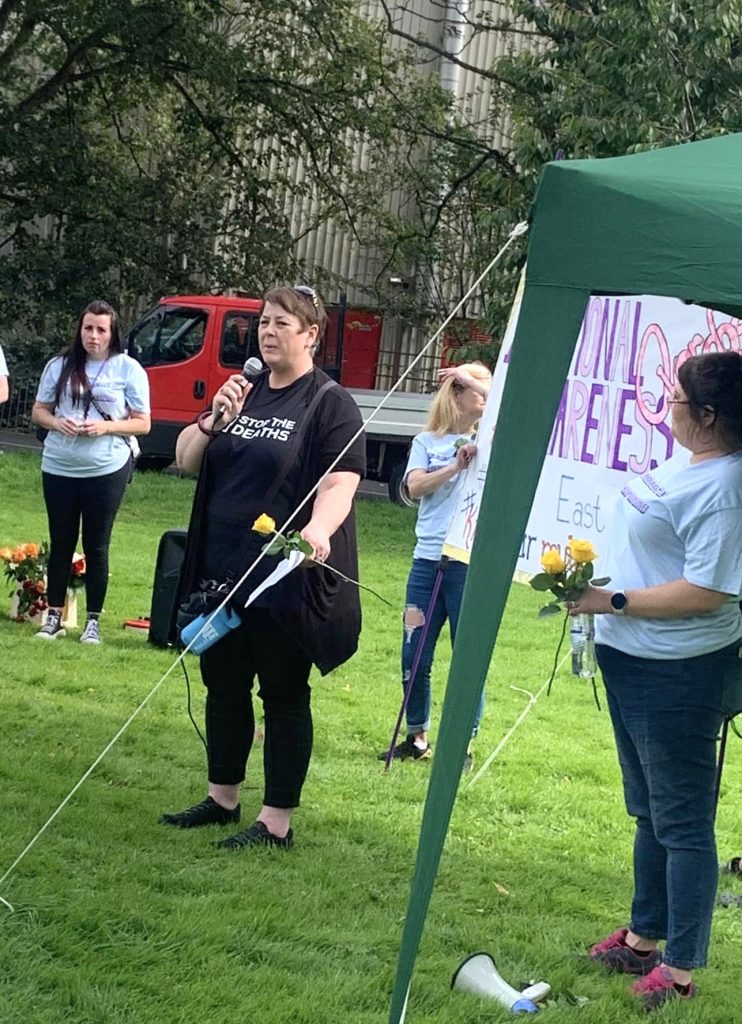 Also in attendance was Elena Whitham, Minister for Drugs and Alcohol Policy, who gave a moving speech and commented on the significance of the day:
"The difference is palpable. There's still so much to do but this is not the East Ayrshire that we had five years ago. 
For all those we have lost, for all those we need to support, and for their families, friends and communities. Today is for them." 
Attendees then took part in a Rose Ceremony of remembrance, where each person was given a rose to drop into the river, each one representing the life of a person lost to drugs and alcohol.
As we strive to do more and more to support those struggling with drug and alcohol use, this event was also a chance to look back at how much progress has been made.
Many thanks to everyone who came along to this year's event and helped us pay tribute to each and every person lost in East Ayrshire.
If you ever need support for recovery, call RADAR (Rapid Access to Drug and Alcohol Recovery) on 01563 574237.
You can also find further information and support right here on our website…
Drugs – Living Well East Ayrshire