Kilmarnock Locality Projects
Take a look through the exciting projects that received funding after a public vote in our Kilmarnock locality area!
East Ayrshire Children and Young People's Cabinet – Youth Cabinet Colour Run for All and Barbeque
Amount awarded: £5,000
We aim to promote and encourage youth participation in young people's consultations and increase opportunities to make changes to policies and procedures, affect change locally (and nationally in some cases) for young people in East Ayrshire.
We are seeking funding to provide this outdoor event as it provides community cohesion, enhances participation and supports mental wellbeing. It also reduces social isolation and loneliness by encourages all members of the community to take part in the Colour Run, enjoy the music at the event, have well prepared barbeque food and hot drinks for free which also may tackle food poverty and provide family support.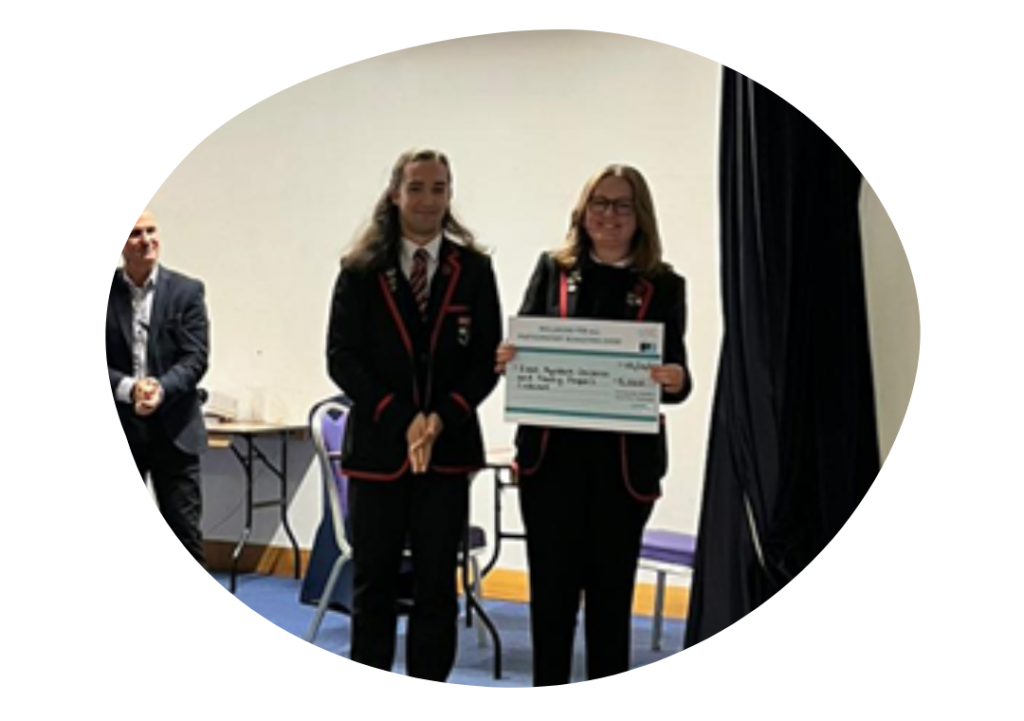 The Holiday Project – The Holiday Project caravan running costs
Amount awarded: £4,800
The Holiday Project provides vital respite holidays to disadvantaged residents of East Ayrshire. We currently own four caravans, one of which is accessible to those with disabilities and wheelchair users.
Our caravans are sited at Sandylands Holiday Park Saltcoats and we offer a week or weekend break. The majority of our service users are unemployed and low income families, single parents, senior citizens, disabled, carers or organised community groups.
To help keep the cost of our holidays to our service users we need to secure funding for running costs for all four of our caravans.
Facebook: The Holiday Project East Ayrshire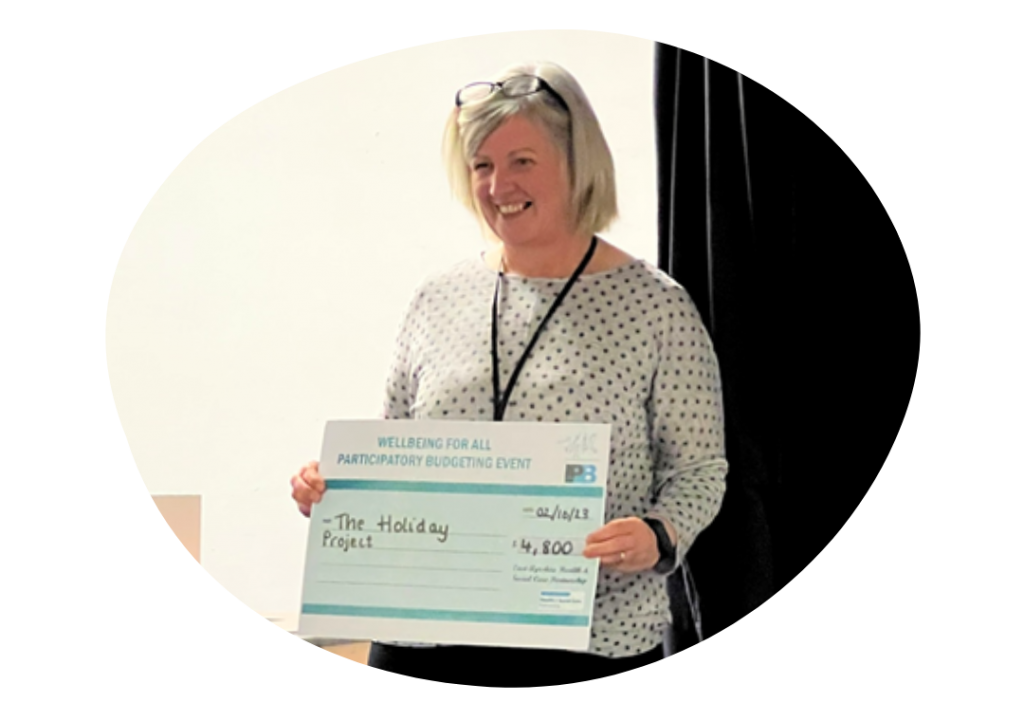 Barnardos East Ayrshire Family Team – East Ayrshire Family Service
Amount awarded: £5,000
Our aim is to provide diversionary activities for children and young people aged 10-25yrs. Encouraging and supporting engagement within the wider community and tackling isolation and loneliness amongst our most vulnerable. Activities and events are promoted and developed with wellbeing and resilience at the heart of our groups.
By providing a safe place we are enabling participation and also engagement from individuals who would otherwise remain isolated and without engagement within the wider community. Many of those who attend our groups are struggling with their health and wellbeing and desperately need the companionship and also access to activities and events we provide in order to maintain good mental health & Wellbeing. We would use the funding to cover costs for two Hurlford groups, covering hall hire, resources, snacks and refreshments.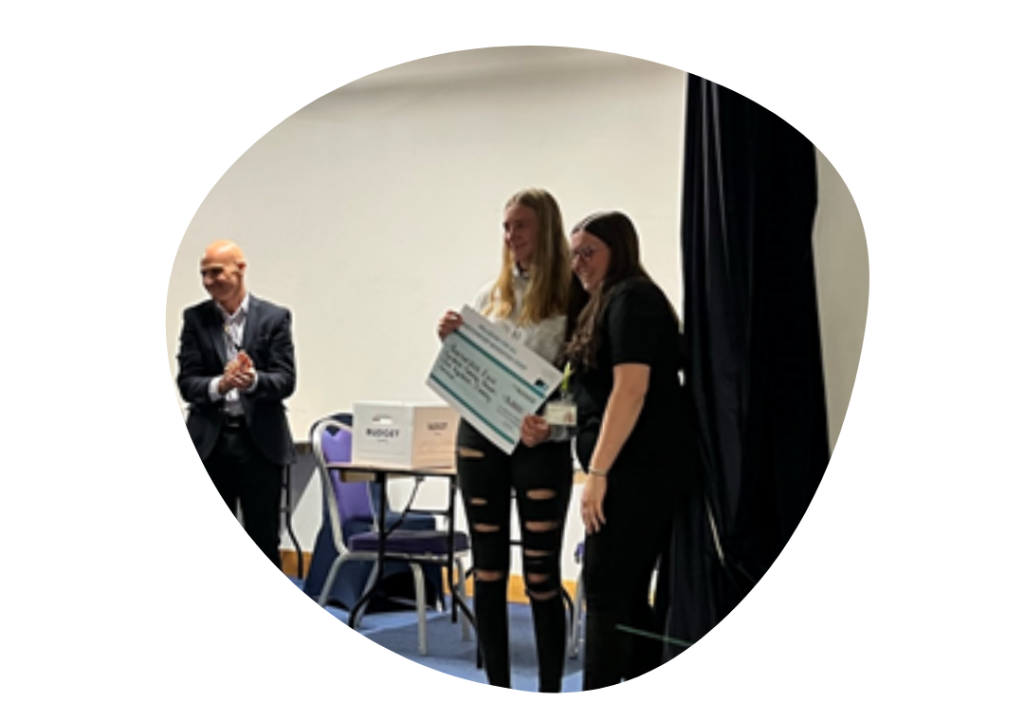 Food and Essentials For All (FEFA) – Let's have no more empty bellies
Amount awarded: £3,000
We are set up to provide access to affordable food and essentials to people in primarily North West Kilmarnock but can help others in East Ayrshire in need.
We would like purchase food and resources for our larder as we continue to see high demand. We tend to see at least 25 people a week when we are open on a Thursday. This funding would ensure we are able to run over the winter period and beyond. We would also like to make Christmas Hampers for our regular members. This would ensure that families are able to have something to eat and share with their families on Christmas Day. We have seen over the last few years this is an exceptionally busy time and we want to ensure families are supported.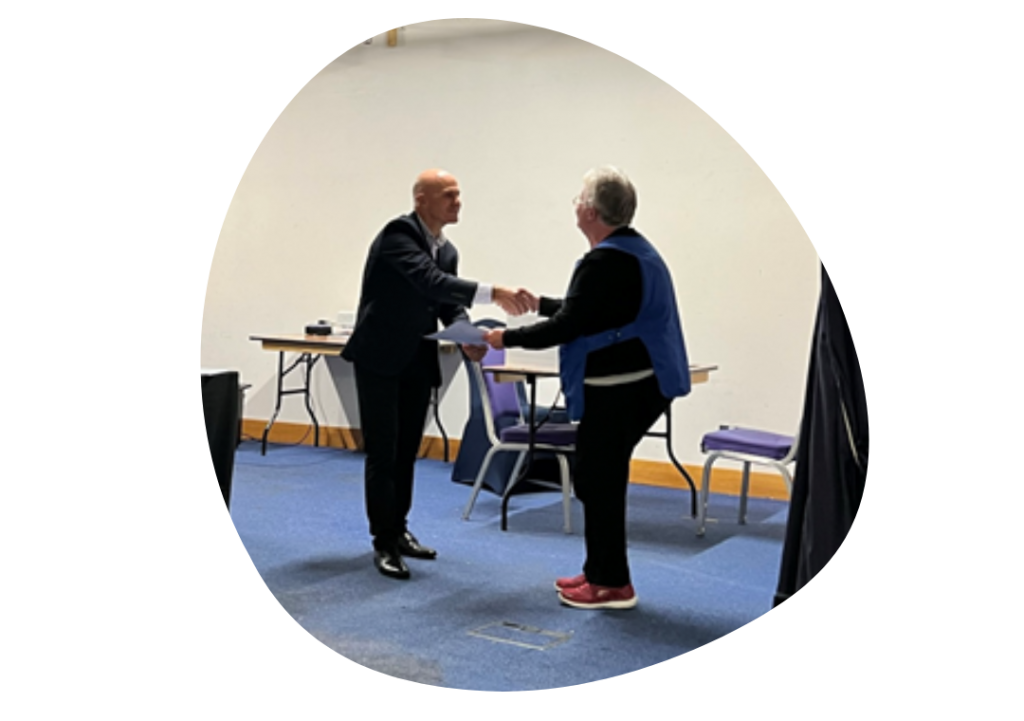 Foundations Hub – Family Centre
Amount awarded: £5,000
We operate a crisis centre, the Foundations Hub, in Kilmarnock, and the family centre at HMP Kilmarnock. Through the Foundations Hub, we offer support for those presenting in crisis – for example, homelessness, severe addiction issues, and food poverty. Through the family centre, we provide support for both inmates at HMP Kilmarnock, and the families of those incarcerated for the duration of their sentence.
This funding would help us to tackle isolation and loneliness in our community. We would be aiming to take the children of the prisoners at HMP Kilmarnock, who we already support, on day trips – for example, to the Heads of Ayr Farm Park, or a pantomime at the end of the year. We would also aim to provide evening trips for our Young at Heart group, primarily made up of dementia patients, to theatre shows or to pay for entertainers to come to the group proper on a Wednesday.  Any remaining funds would be put towards the continued operation of the Foundations Hub and the Family Centre at HMP Kilmarnock.
Recovery Enterprises Scotland website
Facebook: Recovery Enterprises Scotland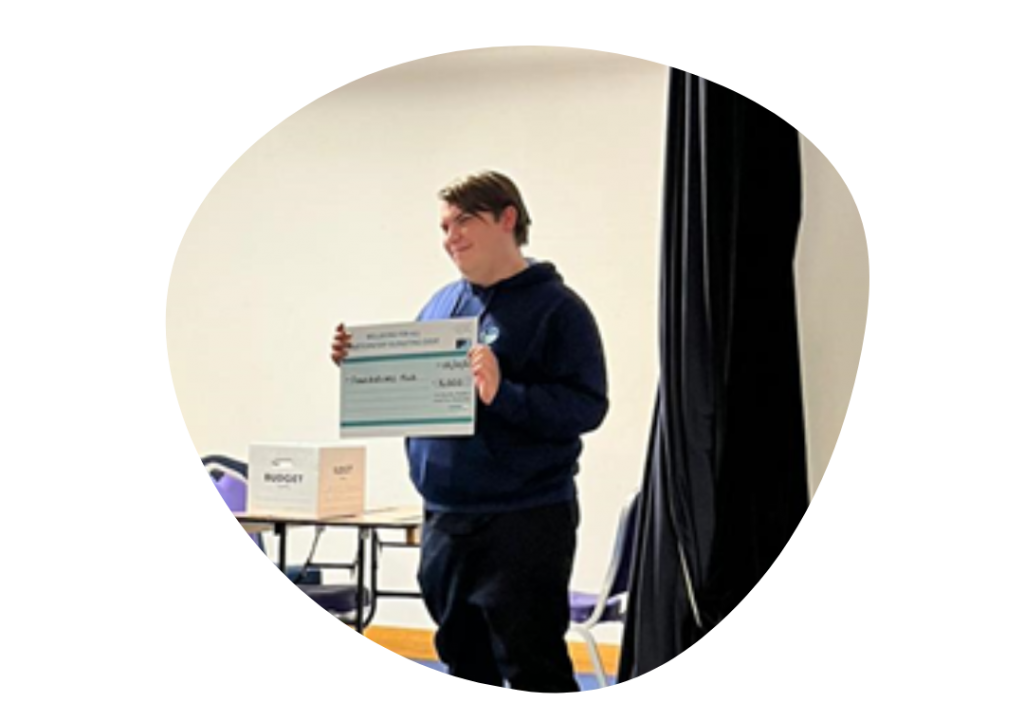 East Ayrshire Recovery Hub – Survivors
Amount awarded: £1,000
East Ayrshire Recovery Hub 'Survivors' is a new innovative project, supporting individuals with drug and alcohol issues. Providing hope, connection, and identity by linking individuals with recovery support training and development within the local community providing clear pathways to progress, empowering individuals to lead a healthy and meaningful life.
The funding would be used to cover the expenses of establishing a new project to support women, who are suffering the devastating effects of alcohol and drug addiction along with interrelated issues it so often entails. This group would have the ability to be up scaled to meet the growing demand which we have forecast in consultations to be significant.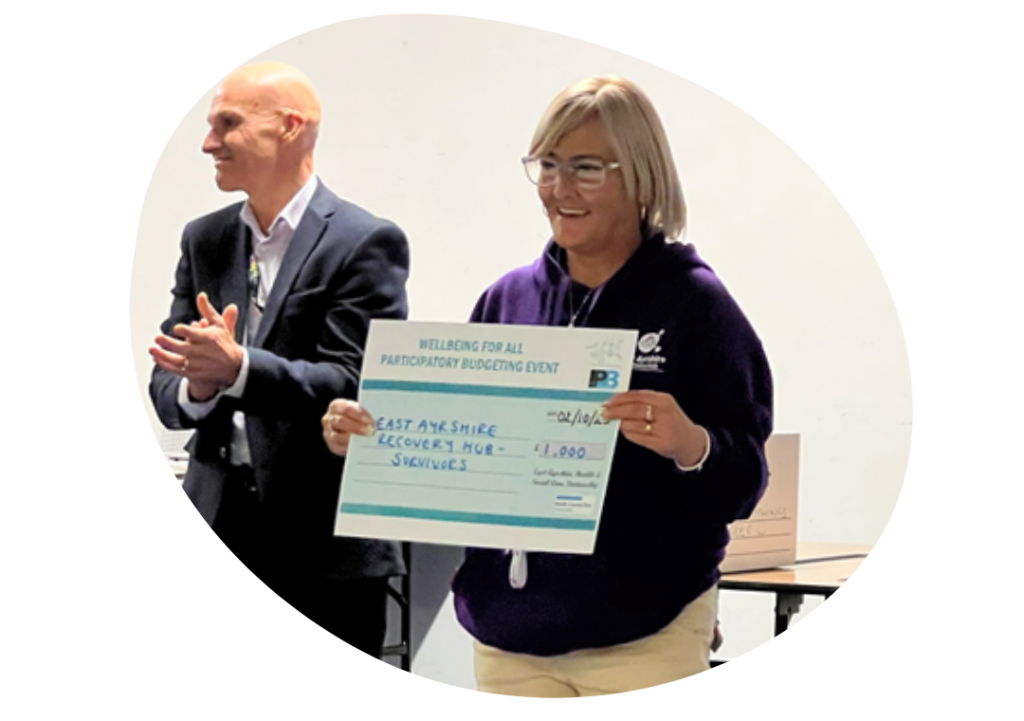 East Ayrshire Women's Aid Participation Group – Therapies for finding your inner calm
Amount awarded: £2,000
We provide confidential, crisis and long term support to women, young people and children experiencing domestic abuse. We provide refuge to women, children and young people. We deliver group programmes for women and children which help them make sense of their experiences, help them to focus on their strengths , make new friends and imagine a different kind of future.
The Participation Group is a group of women volunteers who have 'lived experience' and work together to influence and improve the service provided by EAWA and other agencies (eg East Ayrshire Council) who support women and children who have been subjected to domestic abuse. Funding to support the running of the group including provide therapy sessions and holistic and alternative treatments.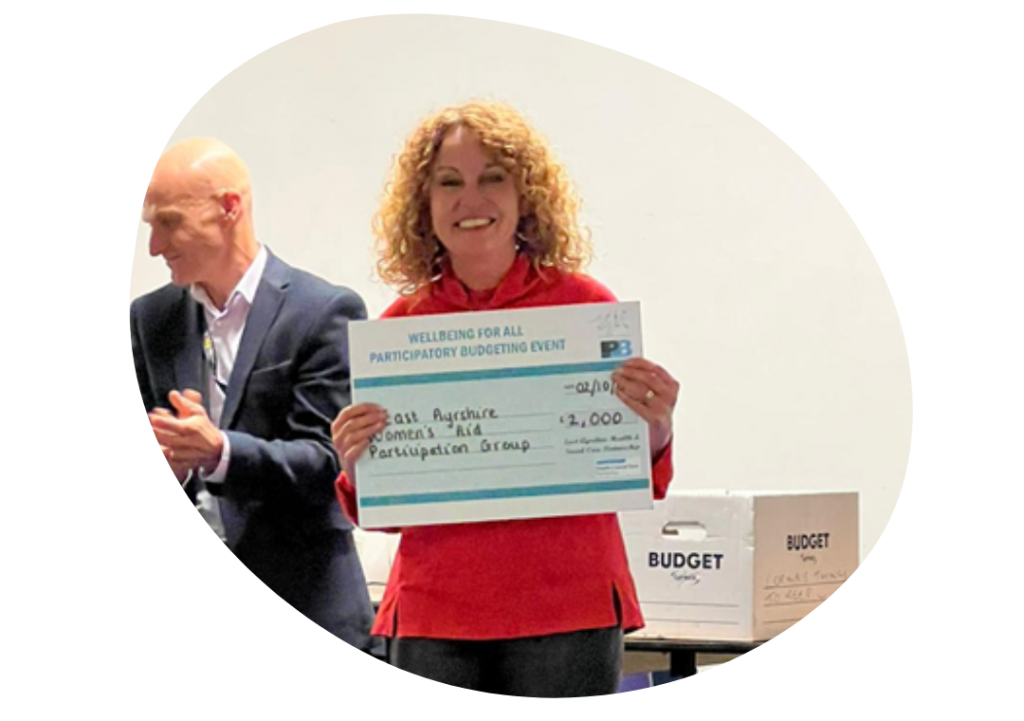 Community Cafe @ Onthank – Christmas At the Cafe
Amount awarded: £1,320
We offer a warm safe space and provide fresh homemade food and snacks at affordable prices for anyone in the community and beyond. We also organise events throughout the year looking interact with those in the community through cooking.
We hope to have events near Christmas for all ages to come and interact with others and decorate our community Christmas tree. We look to offer a Christmas lunch open to anyone in the community to come and enjoy a fresh cooked Christmas meal a chance for socialising with their neighbours and new friends.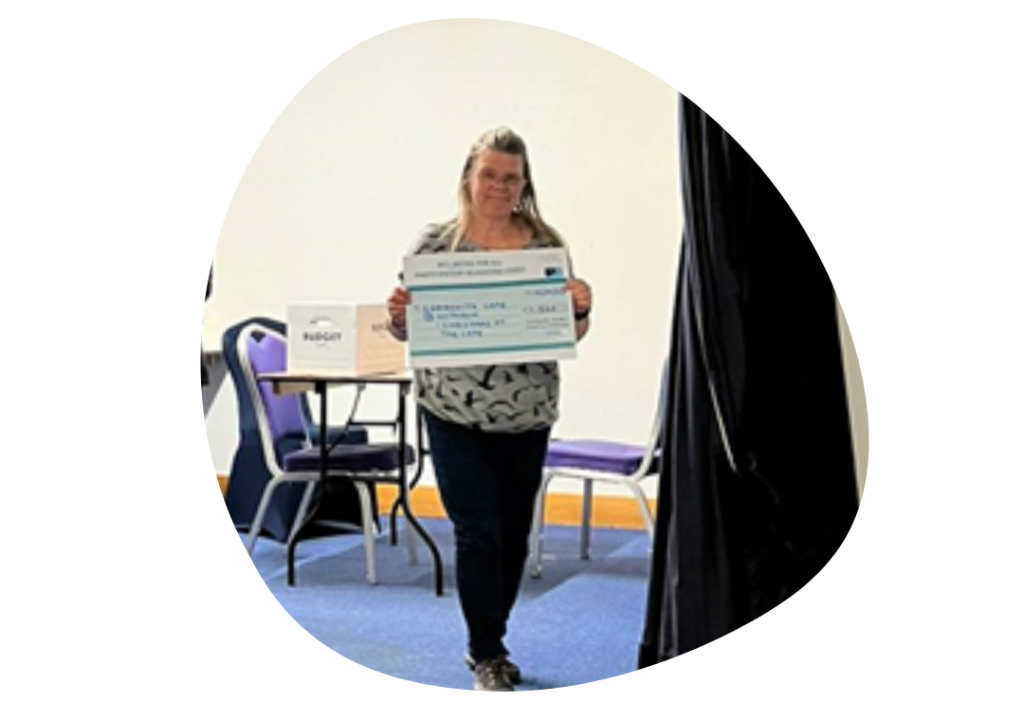 East Ayrshire Churches Homelessness Action – Friendly Fresh Start
Amount awarded: £4,950
Our aim is to alleviate poverty and associated stigma and by practical means to prevent or reduce the risk of homelessness We do this by our thrice weekly one-stop drop in, and our friendly Fresh Start project. All of our work aims to promote wellbeing, address mental and physical health and provide the basic means to prevent homelessness. Each Person Matters.
Our project provides a pack of essential household goods to an individual or family moving from temporary furnished accommodation to a tenancy. Packs can include cutlery, crockery, pots and pans, cleaning pack, hygiene pack or food parcel, towels, bedding. Many of those we support have no savings or means to obtain the items, and all are living in poverty.
East Ayrshire Churches Homelessness Action website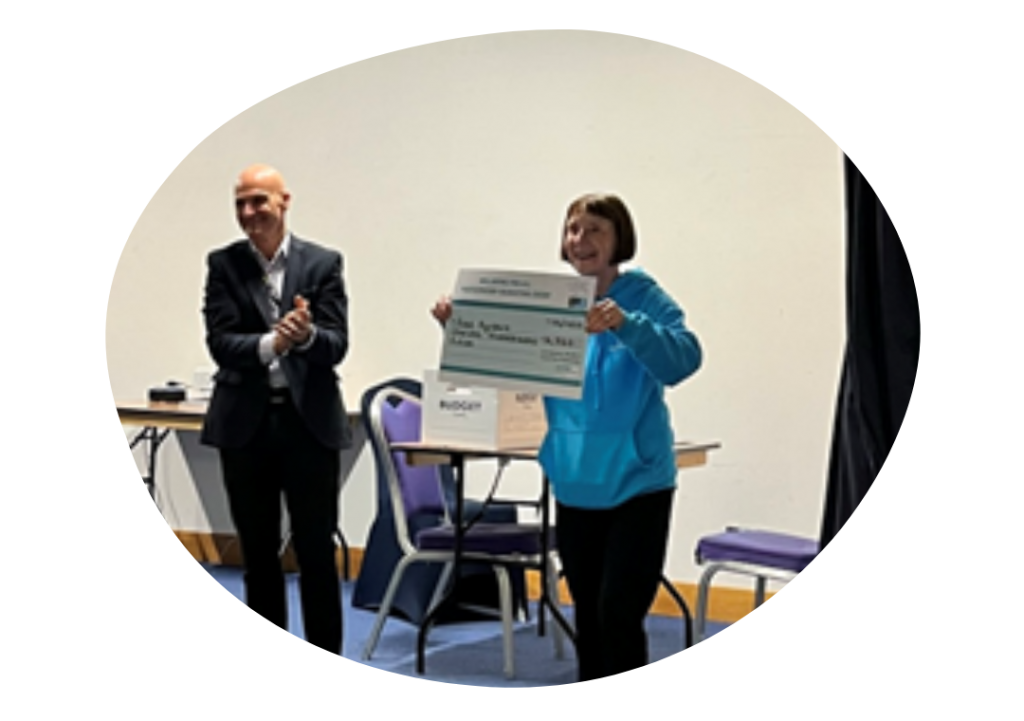 Ayrshire Cancer Support – Supporting People with Cancer
Amount awarded: £5,000
Ayrshire Cancer Support exists to provide emotional support and practical help for anyone living in Ayrshire who is affected by cancer, including those affected by their own diagnosis or that of a family member or loved one. Our core aim is to improve the quality of life of those living with cancer and ensure that we are here for people throughout Ayrshire who need our support.
The funding would be used to support the delivery of our therapeutic support services for children, young people and adults.
Ayrshire Cancer Support website
Facebook: Ayrshire Cancer Support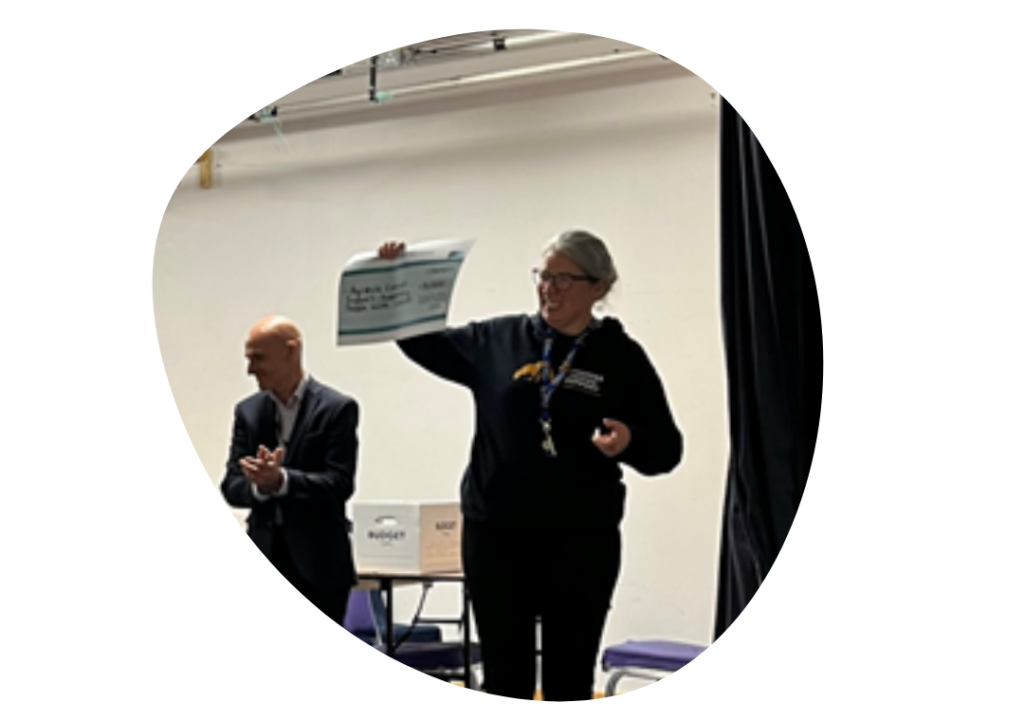 2nd and 2nd A Kilmarnock Brownies – Brownies Skills for the Future and Being Well
Amount awarded: £2,984
Brownies are for young girls aged 7-10 years and is part of Girlguiding. Girlguiding exists to help girls and young women find their voice, and build skills and confidence – inspiring them to discover the best in themselves and empower them to make a positive difference in their community.
We have around 80 Brownies attending weekly with girls coming from across Kilmarnock and as well as our weekly programme of activities we provide at least one residential per year for all Brownies and 1 or 2 day outings. The costs for these trips have risen steeply. We want to include all in attendance at these events and this funding will allow us to continue to offer these trips which support our girls to learn new skills and make sustained friendships.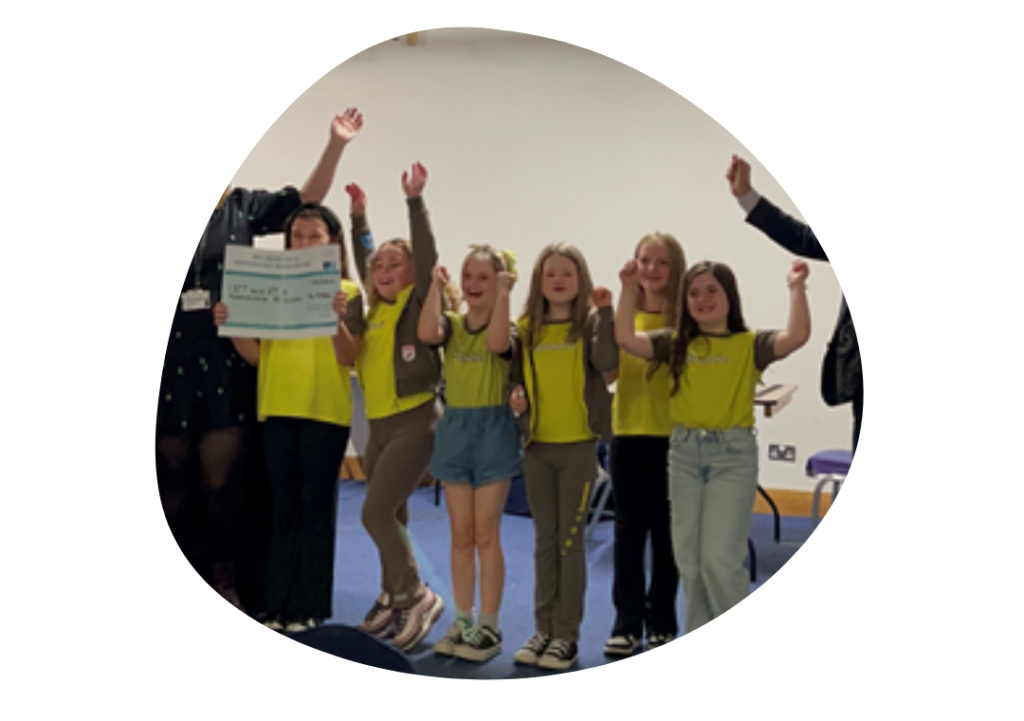 The Killie Community – Killie's Football Memories & Get Together
Amount awarded: £4,700
The Killie Community exist to use the power of football as a force for good to support all within our community. Based at Rugby Park, Kilmarnock, we work right across Ayrshire with people of all ages, stages, backgrounds and circumstances. Our team of staff and volunteers are dedicated to promoting active lifestyles and tackling health and social inequalities.
Killie's Football Memories & Get Together initiatives are a combined effort to support the local community in a safe, welcoming and inclusive space. Both initiatives prioritise the inclusion of older people within the community who are living with, or at risk of living with loneliness and social isolation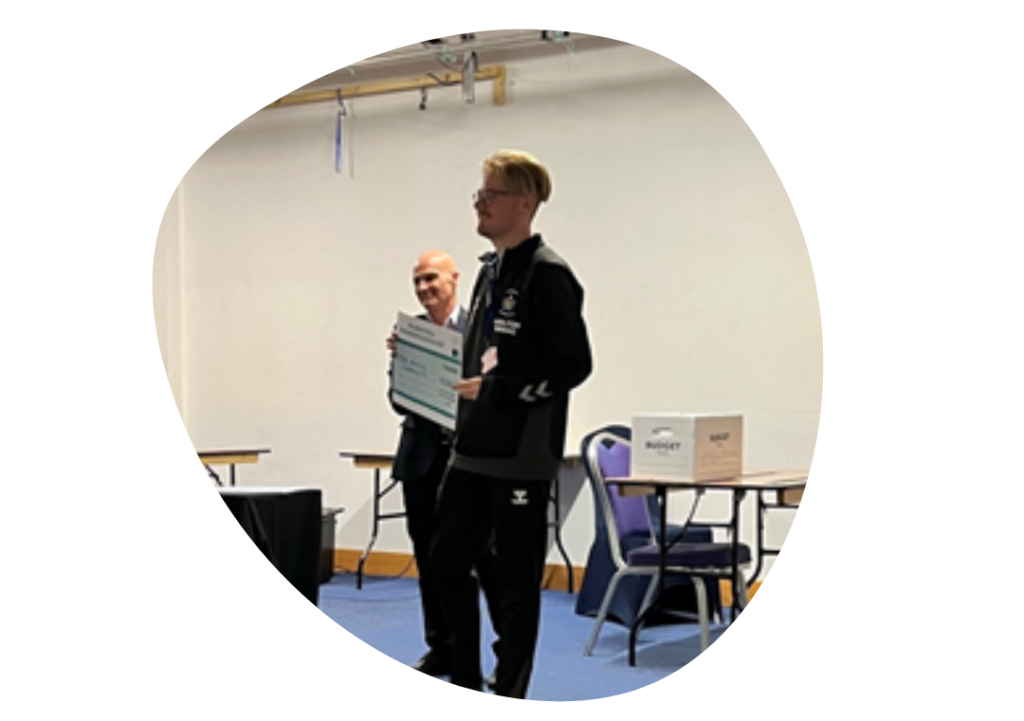 2nd Kilmarnock Guides
Amount awarded: £1,246
Guides have an exciting and varied programme designed to inspire, challenge and encourage girls to make a difference in their community. Guides is an excellent opportunity to get out there and do something really different. Girls create their own campaigns, learn and share new skills and fly down the occasional zip wire. They explore new places like camps, trips and enjoy exciting events.
Girl Guides creates a safe space for girls to build relationships, grow in confidence and build skills. We wish to use this funding to fully subsidise membership costs and activity resources such as arts and crafts and archery.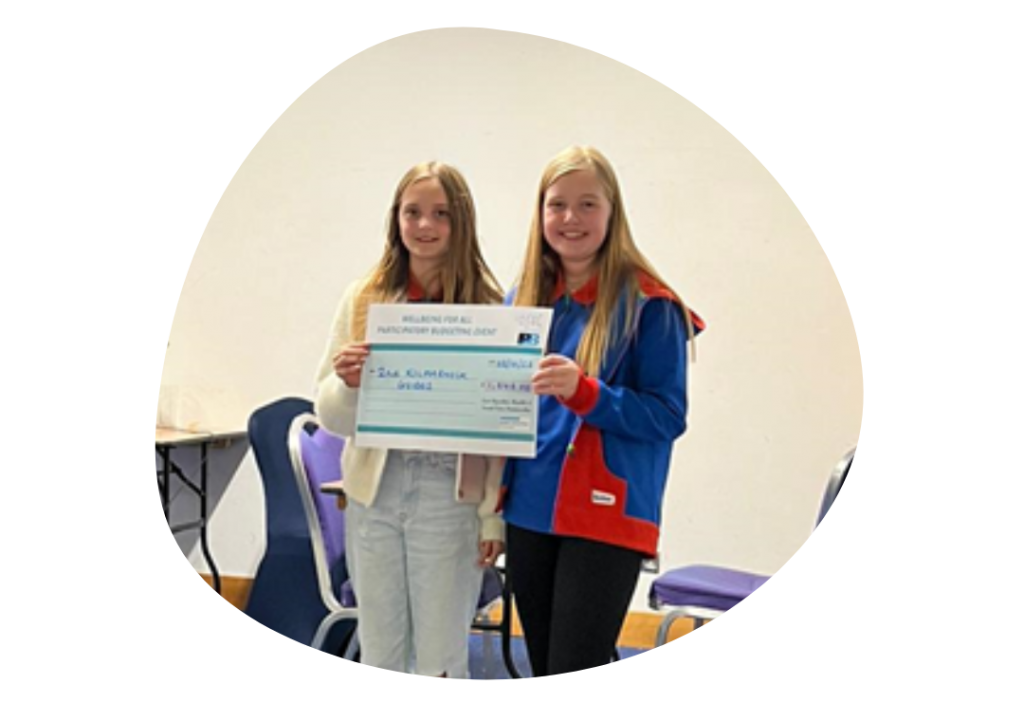 Annanhill Golf Club on behalf of Annanhill Junior Golf Club – Creating the Pathway for 'Golf for All'
Amount awarded: £4,000
For nearly 20 years there has not been a Junior Section at Annanhill Golf Club which is a Non Profit Making Body dedicated provide golfing opportunities. Many members have been playing golf for years and we have members who are in the 70's and 80's who continue to play golf sometime 2 or 3 times per week. There has always been the desire to provide opportunities for young people to join but this requires the structure and support in place to allow this to happen.
We are seeking funding to support the development of Annanhill Golf Juniors, which would include a launch event during the Easter Holidays of 2024 which will be at the start of the new season. This event will be for our young people and will be extended to their schools and wider community. Hosting an Open competition for our local Juniors with other Juniors from across East Ayrshire and we would hope that this could become an annual event. Along with associated resources, coaching and training opportunities