Southern Locality Projects
Lots of great projects have received funding in our southern locality area, find out what they have planned in your area!
CAMPS – Arts It Up!
Amount awarded: £5,000
The organisation's purposes are:
The advancement of arts, culture.
The provision of recreational activities and facilities.
The advancement of citizenship and community development.
The advancement of education.
The relief of those in need by reason of age, ill-health.
The funding will help us continue to expand our outreach programme to integrate people struggling into the community by allowing them to feel part of a team working with people from all walks of life.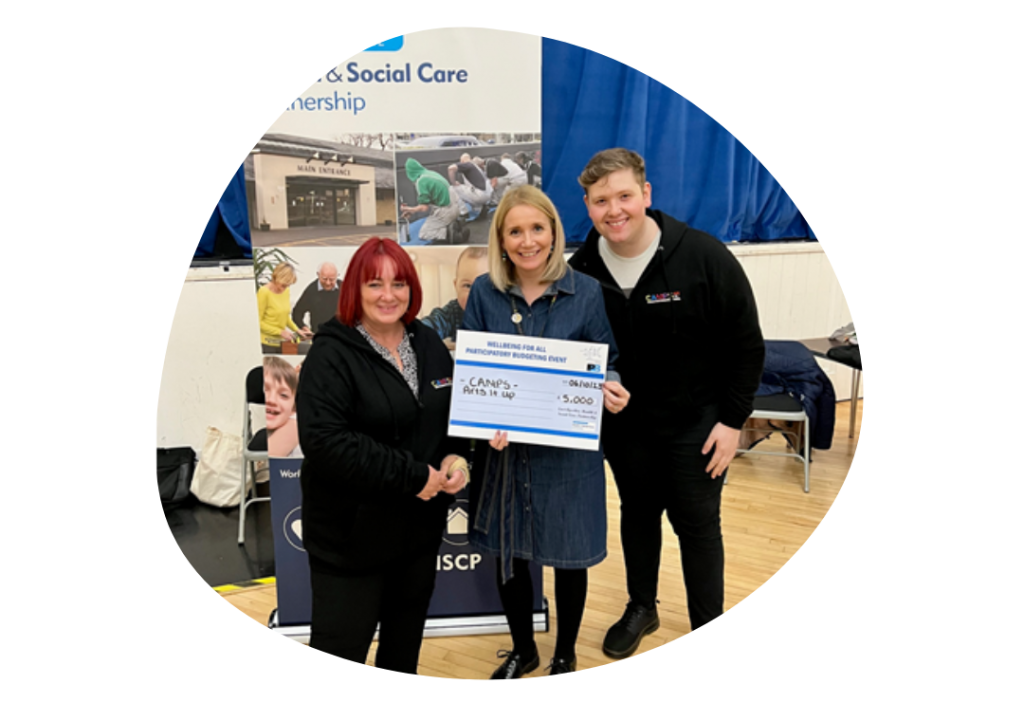 Catrine Games Hall Trust – Mad Fab Club
Amount awarded: £5,000
Our mission is to serve our local community by providing a wide range of activities with the goal of promoting physical fitness, mental well-being, social inclusion, and community engagement for the residents of Catrine and its neighbouring communities.
The Mad Fab Club, is a free youth club for primary aged children, held weekly with extra events e.g. back to school disco, Halloween parties, Xmas parties. By providing this club, Catrine Games Hall Trust engage with the community by providing a safe environment in which the children can come to socialise and participate in group activities.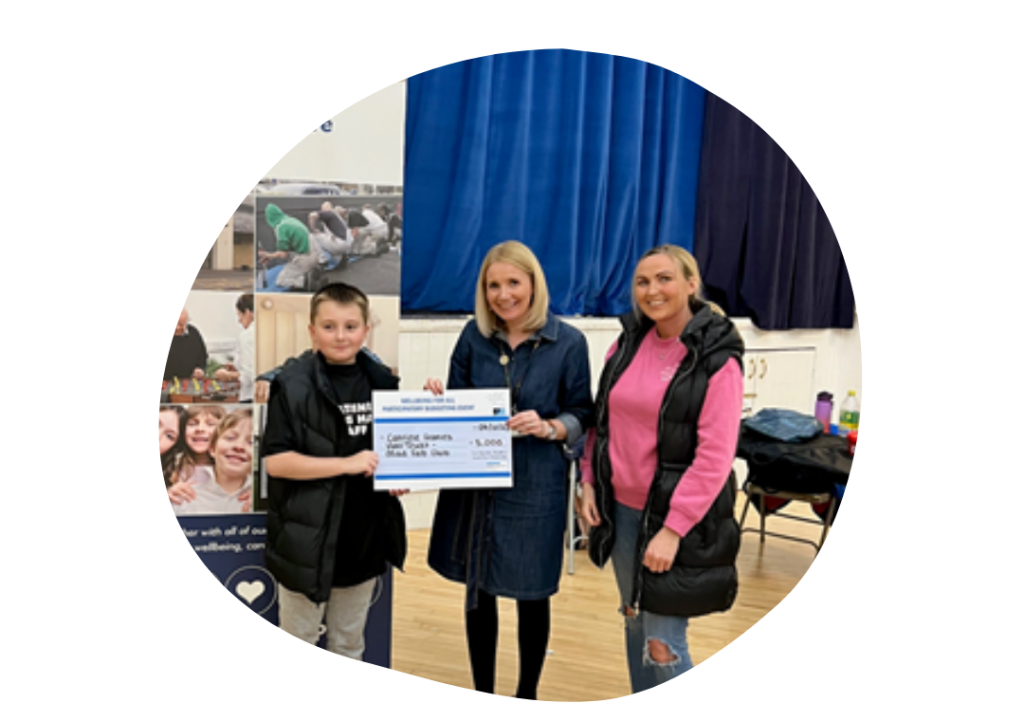 Sticky Fingers Club – Quest for Wellbeing Community Group
Amount awarded: £5,000
The club has proven to be a much-needed and very successful project for local families and, as a result, our popularity has grown year on year and we now run our children's holiday clubs during the Easter, Summer and October school holidays.
Our Sticky Fingers Holiday Club provides a safe, nurturing environment where children can meet together, relax and have lots of fun and are guaranteed to receive a nutritious lunch each day.
We take pride in the fact that our clubs are free for all attendees and that we provide a range of quality learning experiences for the children including a summer outing. The club is so popular that we usually have a waiting list of eager parents who are desperate to register their children.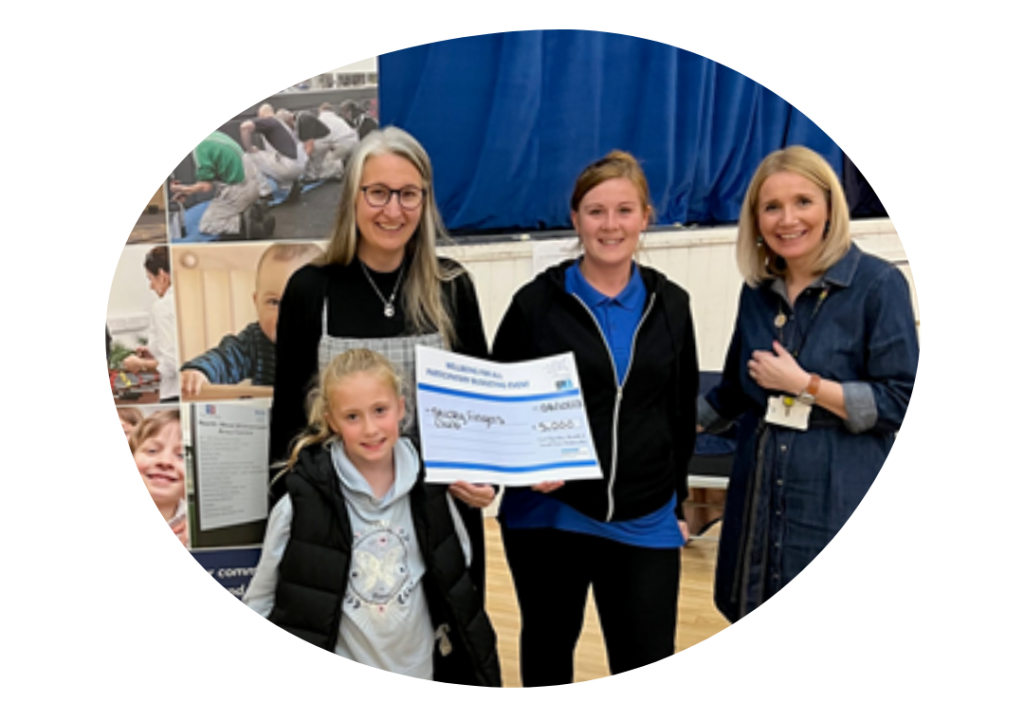 Things Tae Dae Social Hub – Sports for all badminton and archery
Amount awarded: £1,700
A group for adults with a learning disability to meet new friends and participate in new activities and feel part of their community.
We have been playing badminton and tried archery and both sports have proven to be a needed service for people with a disability in the Catrine area. At the moment we are using borrowed equipment from other groups and we would like to have equipment available for our own group.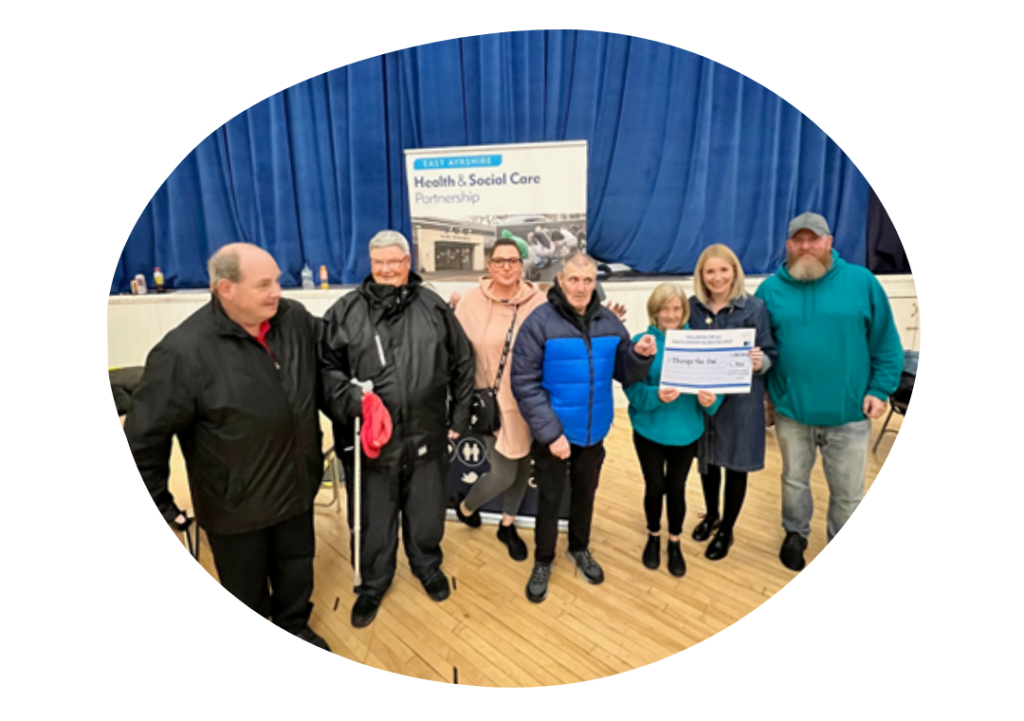 Cumnock Juniors 2009 Youth Group
Youth Football/Sport
Amount awarded: £5,000
Our aim is to keep boys engaged and focused on football and sport. This facility allows them to form friendships, gives them something to do, helps with mental and physical health and keeps them off the streets.
We wish to focus on supporting families facing financial hardship by helping to cover monthly fees if required, providing strips and paying for young people to go to tournaments along with their parents.  We have provided days out for the full team and parents which have included paintballing, taking part in assault courses and also the Parents Vs Children football games.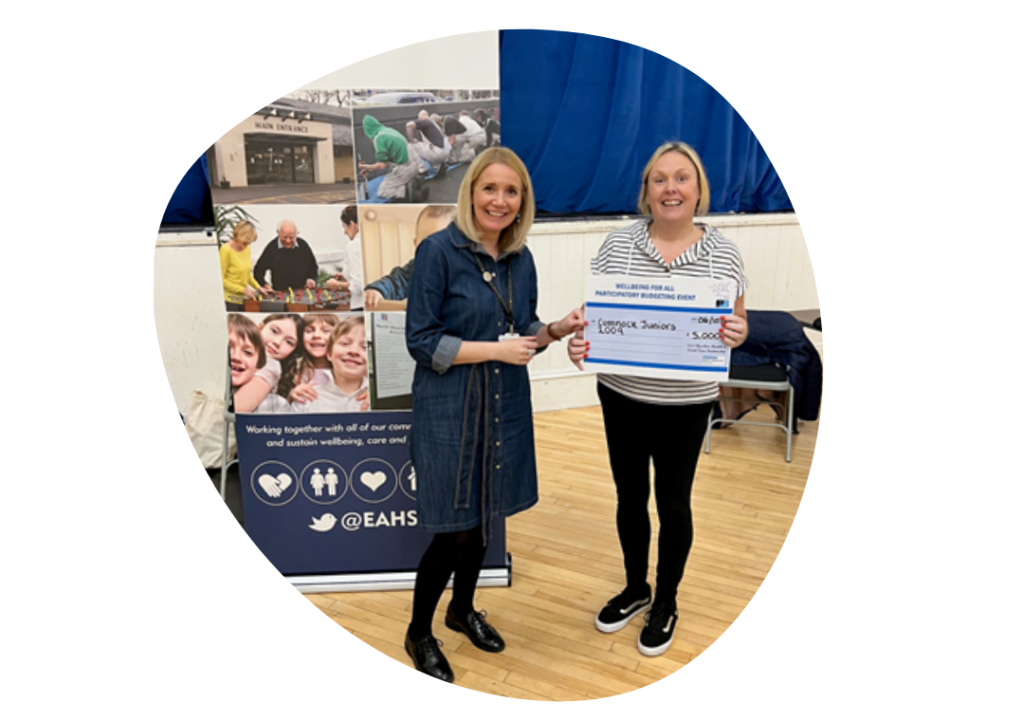 ACDI Recovery
Activities for all 3 wellbeing groups delivered in the Boswell Centre, Auchinleck
Amount awarded: £5,000
ACDI is committed to tackling stigma around drugs and alcohol support groups.
We provide food parcels to tackle poverty in the area and offer a weekly breakfast club that anyone can attend to socialise and get something to eat. Our services provide vital social and life skills to help people to cope with daily life and by providing a range of activities we aim to prevent people from using drugs and alcohol.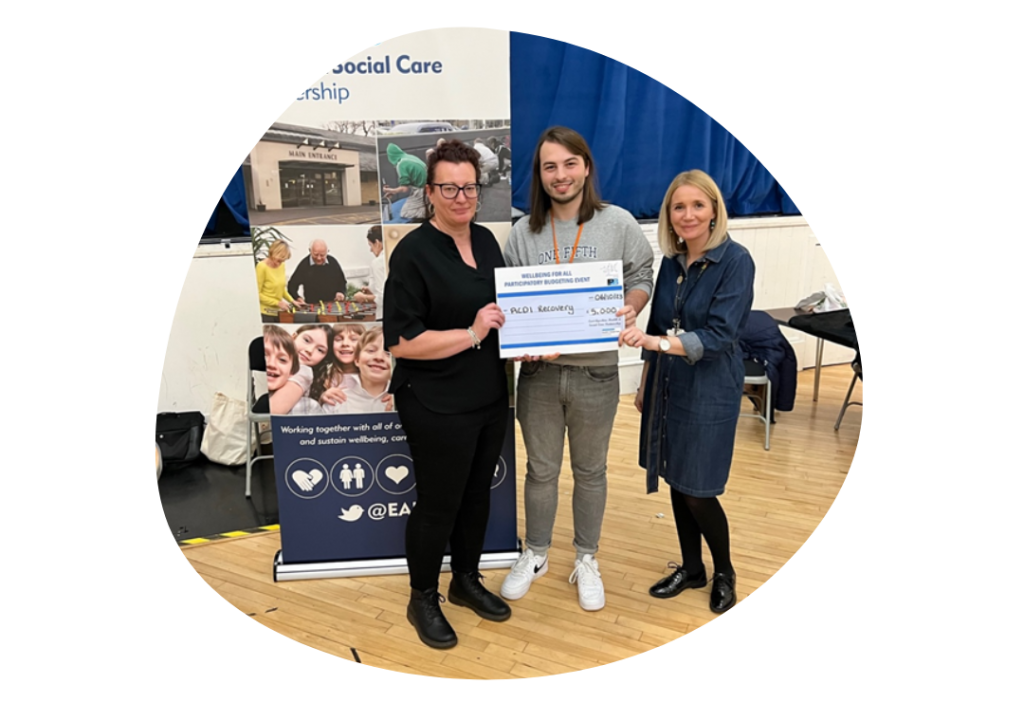 Netherthird Initiative for Community Empowerment – Mental Health and Wellbeing Support in our local area
Amount awarded: £5,000
N.I.C.E was established to improve our village which was suffering from vandalism, lack of activities and lack of recreational activities. To make this happen we took control of our local community centre which was in danger of closing due to council cuts.
To carry on the good work that has been taking place over the last 8 months, we are applying for funding to help fund our mental health and wellbeing development officer for a further 12 months.
Facebook: Netherthird Community Centre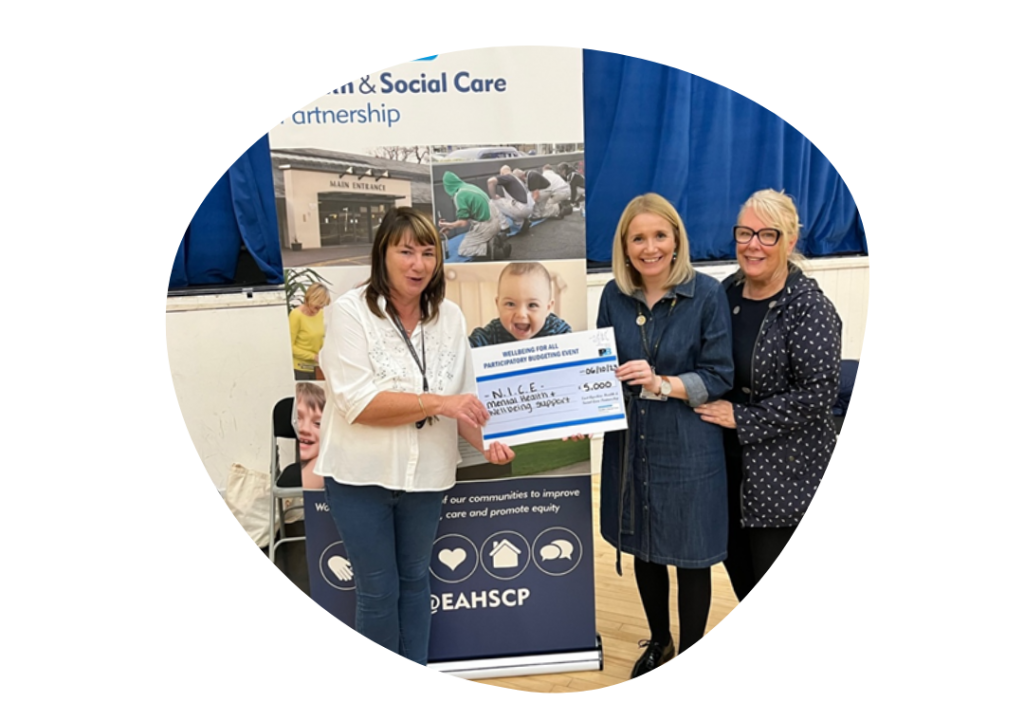 Heritage Centre Cumnock – Provision of Free Bus Travel for East Ayrshire School Children
Amount awarded: £5,000
Our aim is to organise recreational activities at the museum and heritage centre that interested parties can visit and enjoy, advancing education and heritage culture.
With some extra support towards schools travel costs it would be a great experience for everyone to have learning opportunities along with hands on experience with History of Ayrshire in many ways including: Mining, Farming, Transport, Local Manufacturing, Telephones, Emergency Services, Steam Engines and much more.
Facebook: Heritage Centre Cumnock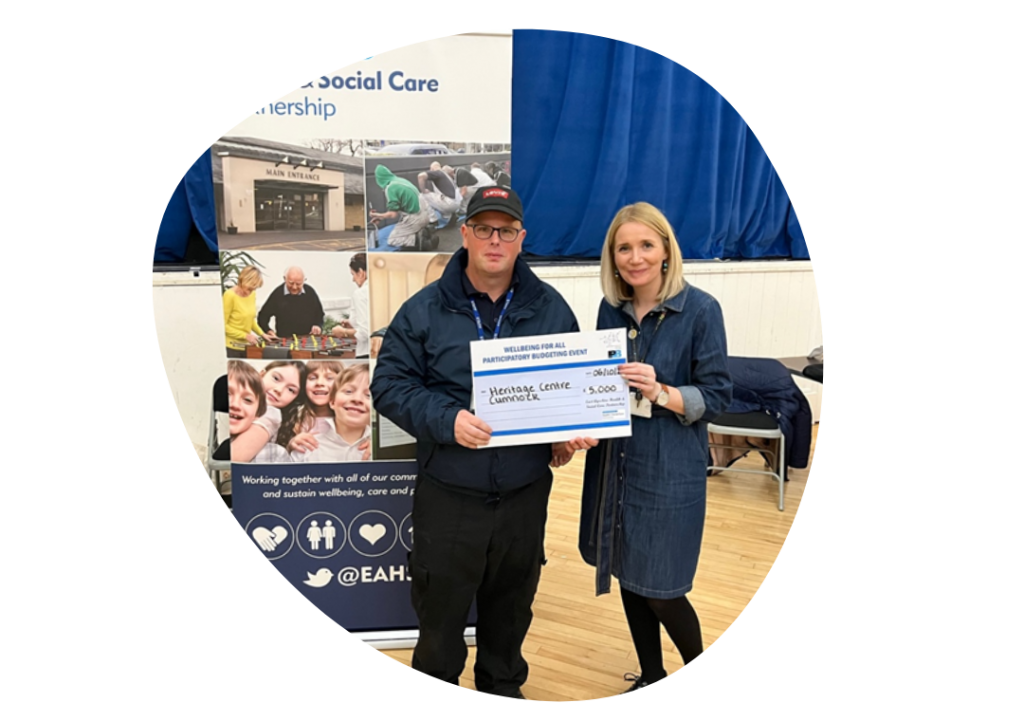 New Cumnock Afternoon Tea Group
Amount awarded: £1,000
The group provides a facility where people can spend a couple of hours in a warm place meeting /chatting to others in our community. We offer sandwiches, tea/coffee and a variety of home baking as well as an hour of live entertainment, where singing and dancing can be practiced. The local primary school and church choir also perform at the group on a yearly basis.
At present we have 48 people, 40% living in single households and a few with health issues, who look forward to our meetings – most members even arrive half an hour early! We have had incomers to the village who are keen to mix and become familiar with the community. Meetings are arranged monthly on a Wednesday afternoon.
Shapeshift Fitness and Wellbeing Studio – MoodShifters
Amount awarded: £5,000
Providing affordable/free fitness health mental and physical wellbeing to Auchinleck surrounding communities. We provide a holistic whole body approach to those who attend ShapeShift. We offer group fitness sessions/gym sessions for all 14 + as well as holistic treatments lifestyle counselling suicide prevention advice support and a safe place to attend.
Our aim is to offer those in the community a chance to be part of a successful fitness family, such as people with poor mental health, who cannot afford pricey gym memberships or fitness sessions, or people who feel lonely or isolated. We would like to be able to offer monthly gym area memberships and free fitness sessions to those who have thought this kind of activity unachievable.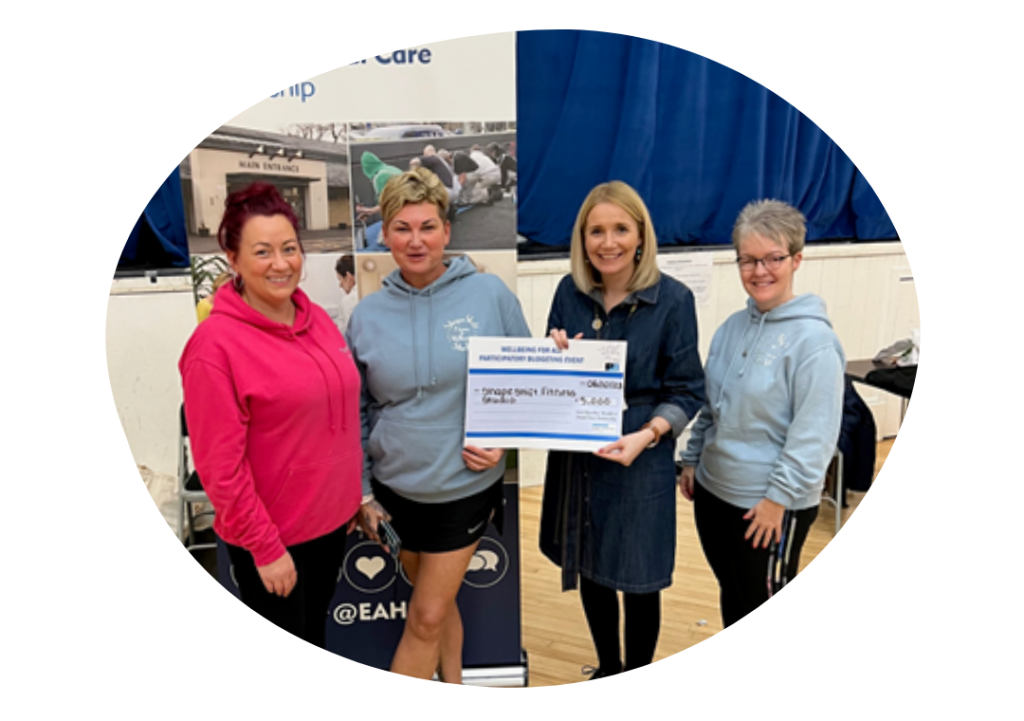 Netherthird Youthy
Amount awarded: £5,000
Our purpose is to provide a safe space for young people to socialise, learn new skills and access support services. We aim to combat socialisation promote positive development and empower young people to reach their full potential.
This fund would allow us to start a free youth club for young people in Netherthird, Craigens and Skerrington that offers access to local recreational activities, including: arts and crafts, swimming lessons and mindfulness (incorporating coping strategies). We will provide a free safe space for young people and families in our local area and we will promote lifelong learning through recreational activities to combat poverty and inequalities.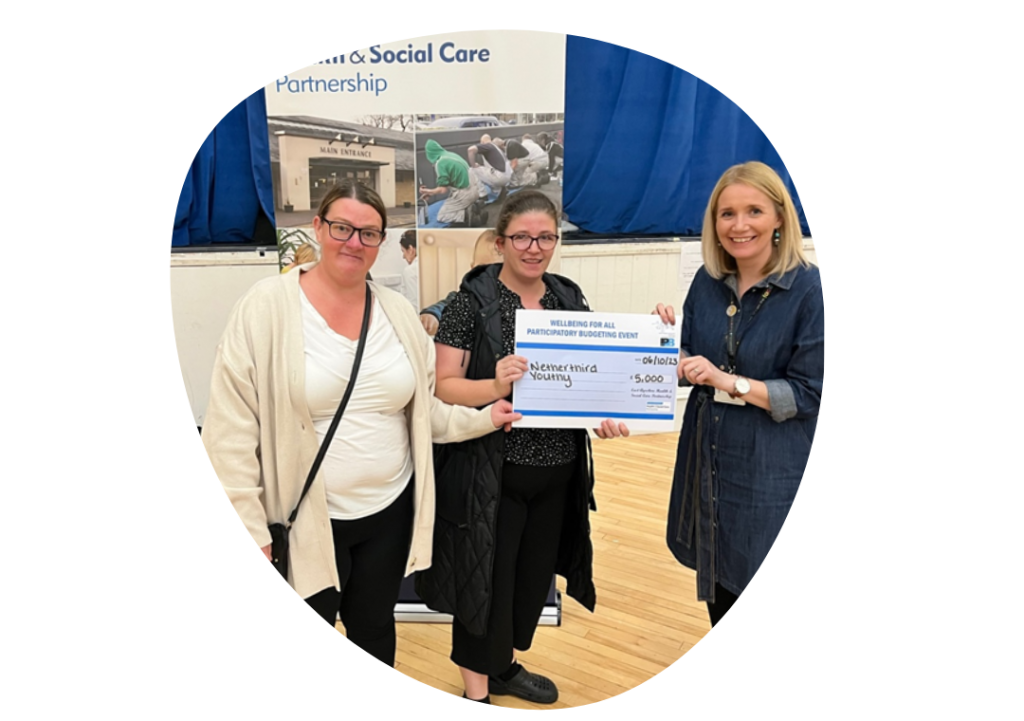 Cumnock Juniors Community Enterprise (CJCE) – Leadership Academy
Amount awarded: £2,300
The purpose of our organisation is to advance public participation in football and other sport by means of maintaining and developing a community 'hub'; providing programmes and facilities which are open to all regardless of levels of ability, incorporating a progressive pathway for skills development through youth and adult ages which involves, and improves, physical and mental exertion. We like to give underrepresented young adults the opportunity to take part in a life changing experience. We do so through essential skills training that will allow them to be successful within a volunteer recruitment process and role.