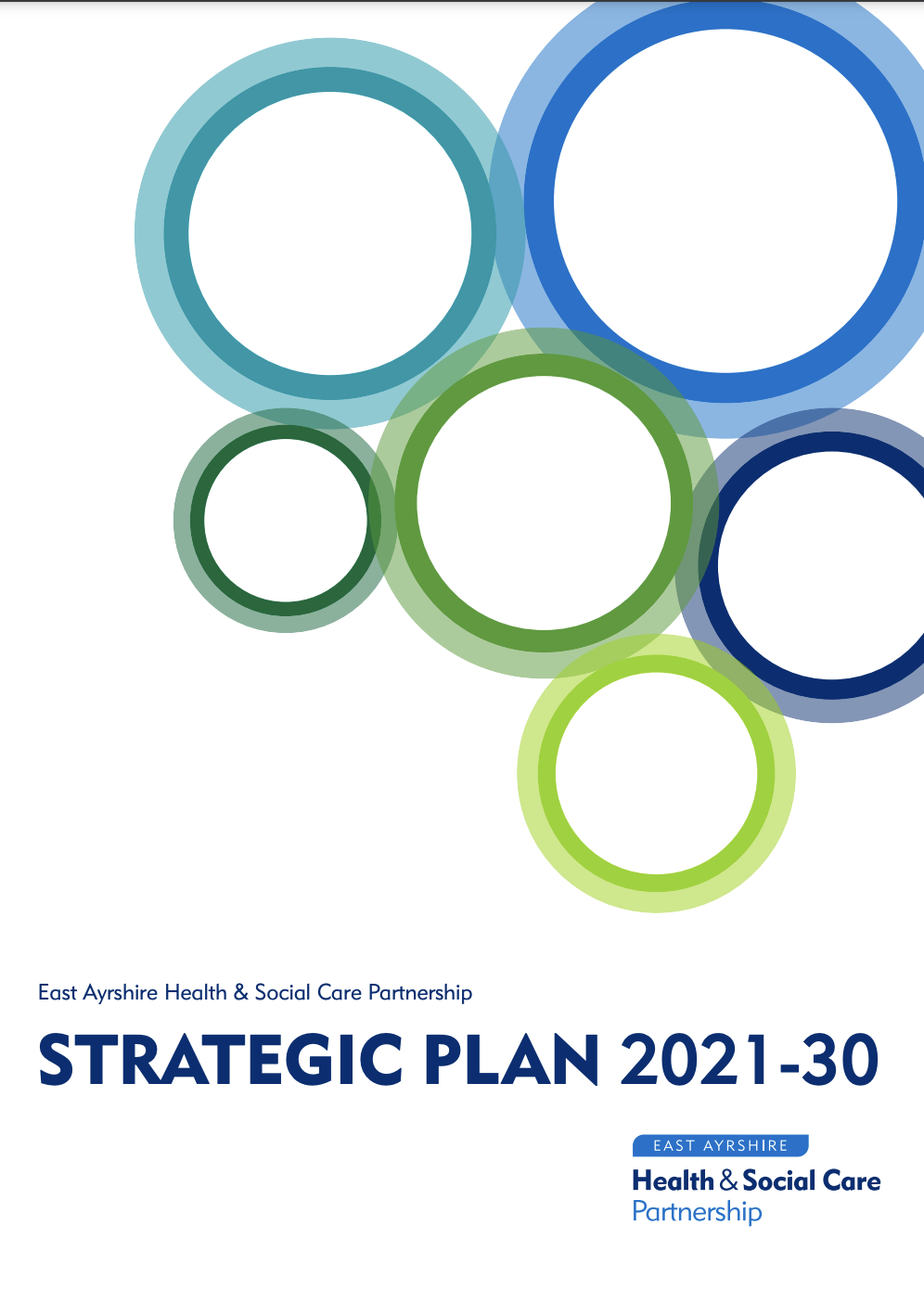 Strategic Plan 2021-30
22.12.2021
East Ayrshire Health and Social Care Partnership Strategic Plan 2021-30
Our strategic plan maps the journey we will take through recovery and renewal from the impact of Covid-19, towards our long term ambitions for 2030.
To guide us there, we have six strategic priorities :
Starting well and living well – we believe that everyone should have better health, wellbeing and fairer outcomes.
Caring for East Ayrshire – we need to deliver in a way that promotes wellbeing, and that suits people and families.
Placing people at the heart of what we do – by joining up our support around people to provide positive experiences.
Caring for our workforce – ensuring they are well, and that we have the right skills to support local needs.
Safe and protected – so that East Ayrshire is a safe place for people to live, work and visit.
And digital connections – where we will improve local wellbeing through the benefits of technology.
People, compassion and partnership are core to our new strategic plan for the health and social care partnership. It is how we deliver our vision of 'working together with all of our communities to improve and sustain wellbeing, care and promote equity'.
We will continue to deliver on this vision with all partners and as part of taking forward the wellbeing theme of East Ayrshire Community Plan 2015-30.