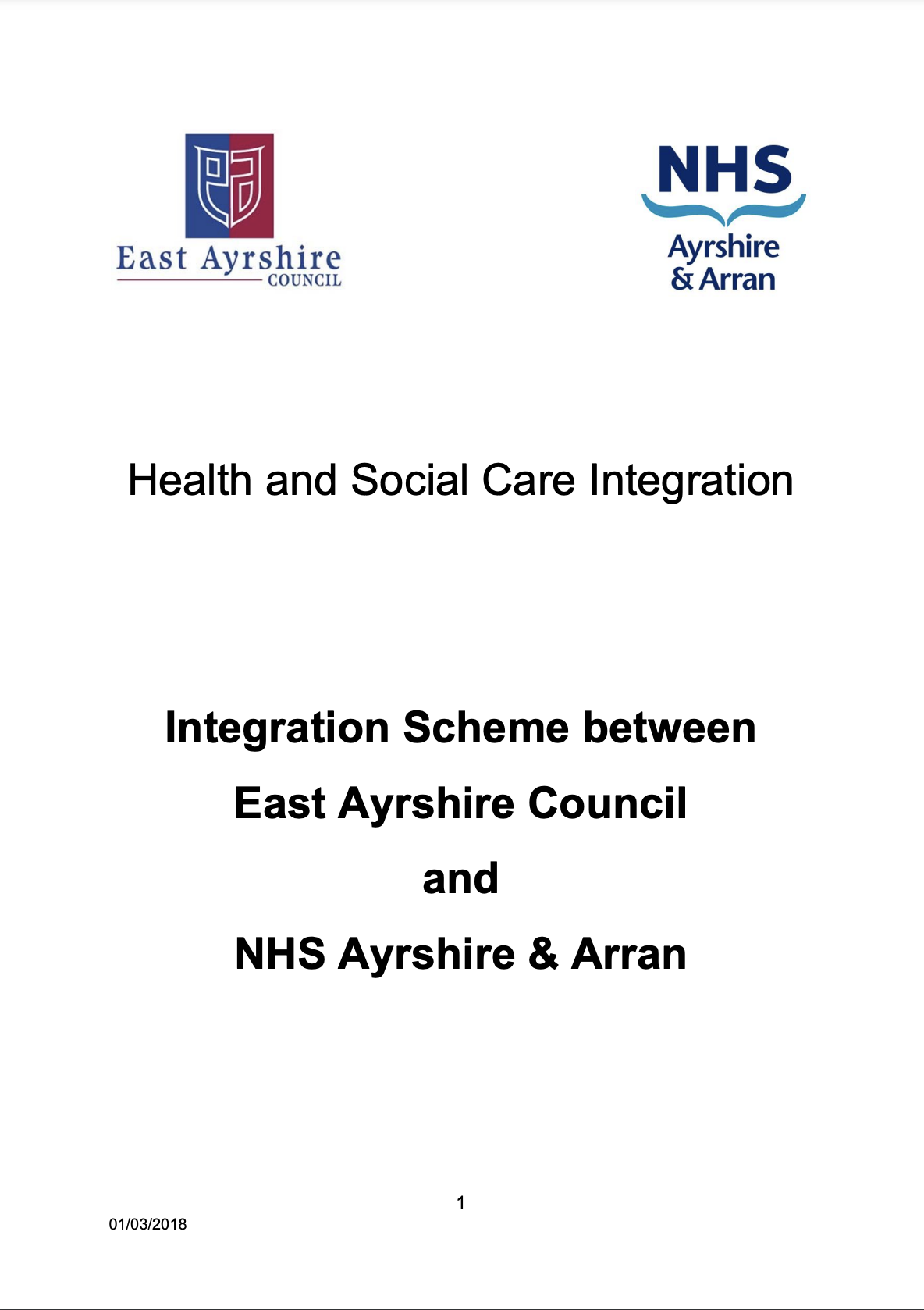 Integration Scheme
22.12.2021
The main purpose of integration is to improve the wellbeing of families, our communities and of people who use health and social care services, particularly those whose needs are complex and involve support from health and social care at the same time.
In East Ayrshire integration is also intended to support the Community Planning Partnership in addressing the overall wellbeing agenda including tackling inequalities, and in particular health inequalities, as outlined below.
The Integration Scheme is intended to achieve the National Health and Wellbeing Outcomes prescribed by the Scottish Ministers in Regulations under section 5(1) of the Public Bodies (Joint Working) (Scotland) Act 2014.