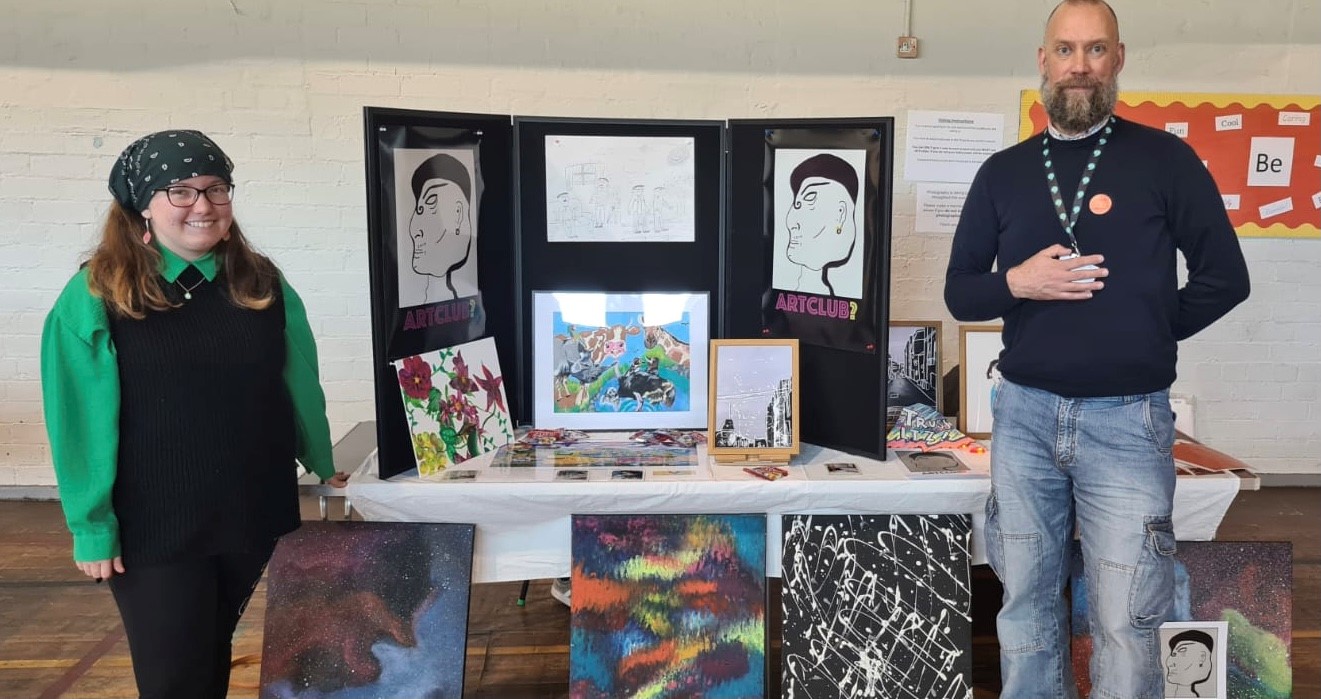 ArtClub paints picture of success for young people
06.02.2023
ArtClub? is a co-curated visual art project led by care-experienced young people and is open to all young people with an interest in contemporary visual art and activism.
Established in March 2022 the group meets every week in the Dick Institute, with great support from Visual Arts and Exhibition Co-ordinator, Geraldine Green, at the East Ayrshire Leisure Trust.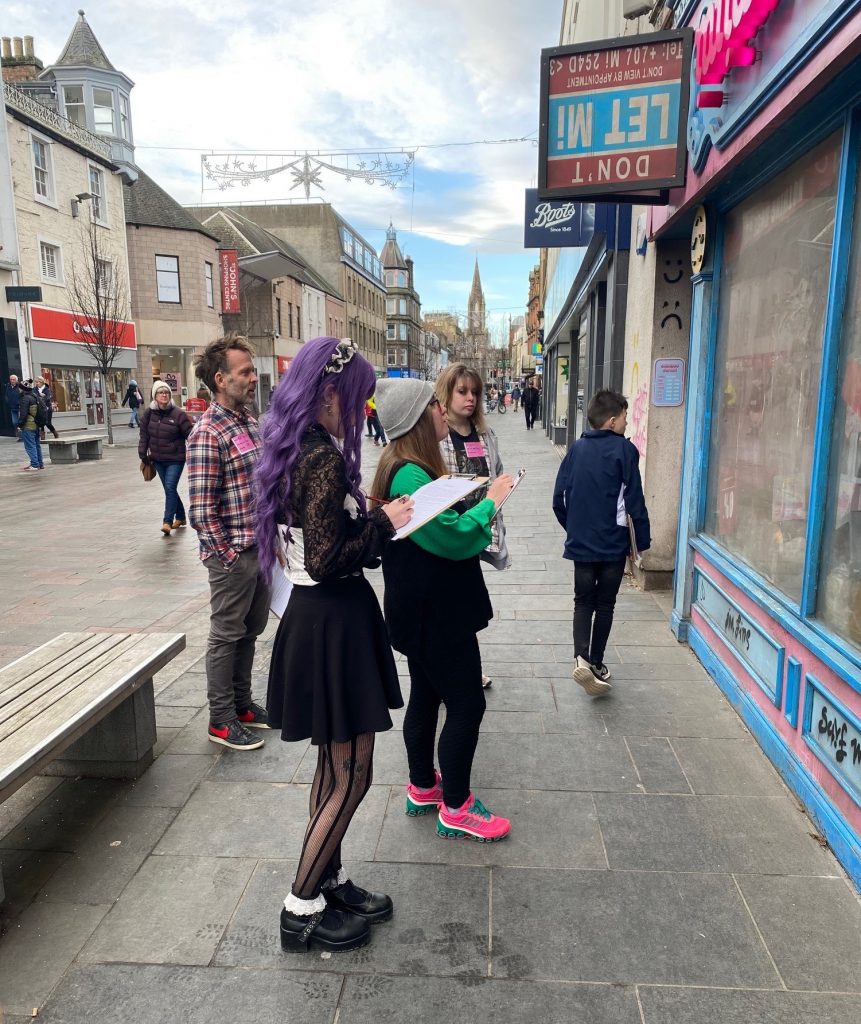 The group enables young people from a range of care backgrounds to creatively engage with the issues that interest and affect them. Mental health, social anxiety, language barriers, housing issues and financial pressures are just some of the challenges facing our young people that have served as a focus during the weekly sessions.
In the short space of time the group has been meeting, they have used their voices to drive change in East Ayrshire. Supported by the Promise Participation team, members of ArtClub? brought some of their concerns before a recent meeting of 'Pizza and Coke', the Corporate Parenting Board in East Ayrshire. As a result of their eloquent presentation they secured an increase in financial support to assist care leavers on low incomes through the cost of living crisis.
In November 2022 ArtClub? members also secured funding at East Ayrshire Health and Social Care Partnership's 'Wellbeing for All' Participatory Budgeting (PB) events. Despite tough competition from large local and national charities, the group won a public vote, securing funds to buy materials and equipment.
During the PB events the group also raised awareness of the issues affecting care-experienced young people, such as the cost of living crisis and housing difficulties, while showcasing their skills as young creatives. Two members of the group were recently shortlisted for the Youth Awards in East Ayrshire, demonstrating their fantastic achievements despite the challenges they have experienced.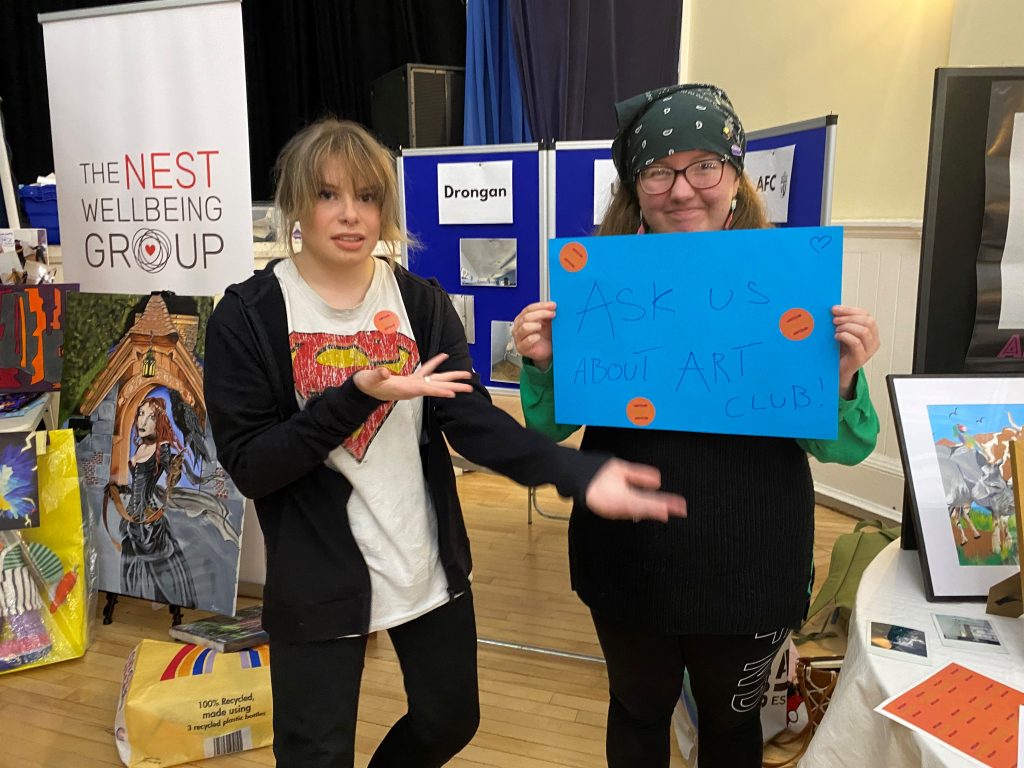 Led by Promise Participation Lead, Eòghann MacColl, plans are in place to establish a new ArtClub? group at Cumnock's Baird Institute. The first session will be a visit to the National Galleries of Scotland exhibition, Billy Enigma: Capturing Cumnock, on Thursday 2 February at 4pm.
This exhibition showcases a vision of the future created by young artists, which we hope might inspire local young people to creatively engage with the community they live in.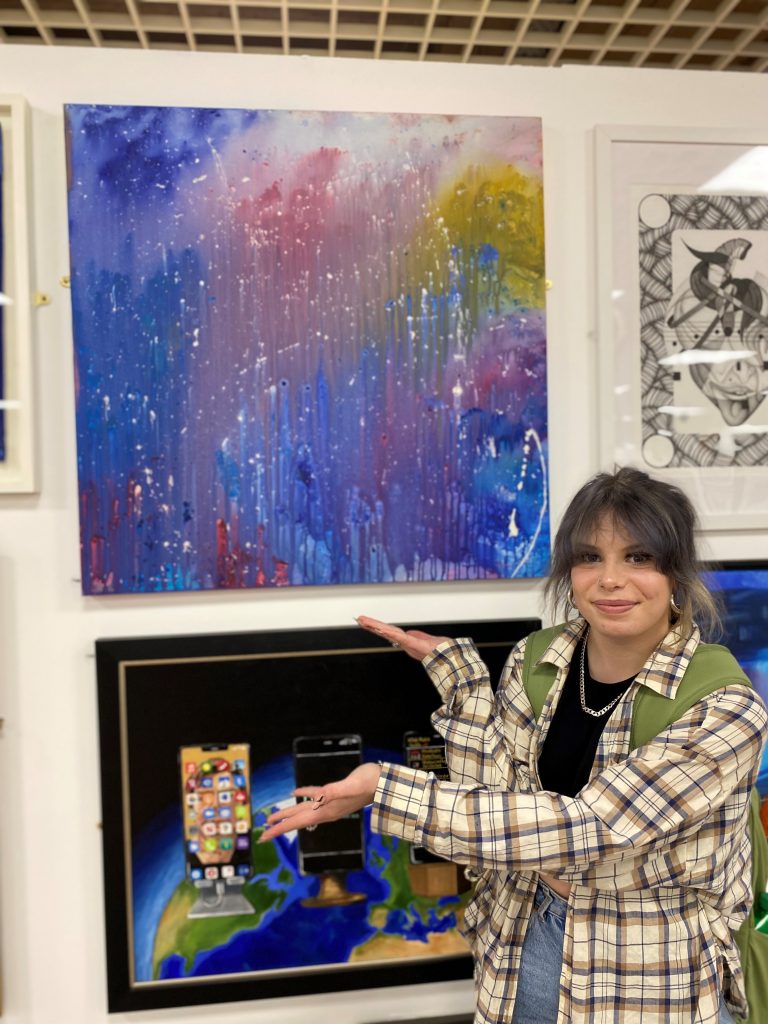 Know a creative young person who would like to get involved with ArtClub?
Please contact Eòghann MacColl today!
Read more about ArtClub? in the articles below…